Capture more customer data with Forms
Collect highly valuable customer data through forms on your website and leverage it across the entire platform to boost your business results. Newsletter submissions, event registrations, job applications, satisfaction surveys, and beyond—with Kentico Xperience, you'll capture all contact details effortlessly and stay on top of your potential leads. Building forms is perfectly simple, flexible, requires no technical needs, and lets you gather data fast and in the smartest possible way.
Build forms without any technical skills
You don't need to know how to code or struggle with any external tools to create interactive custom forms and publish them on your website! Kentico Xperience offers an easy-to-use tool as a part of the digital experience platform that lets you leverage a predefined set of components. Design your own forms simply by dragging and dropping.
Choose from a variety of out-of-the-box form fields or design your own along with your developer in advance and then combine them effortlessly as needed. For each field, you can easily define how it should be filled in and which values are allowed in it to collect the right data with the highest level of efficiency.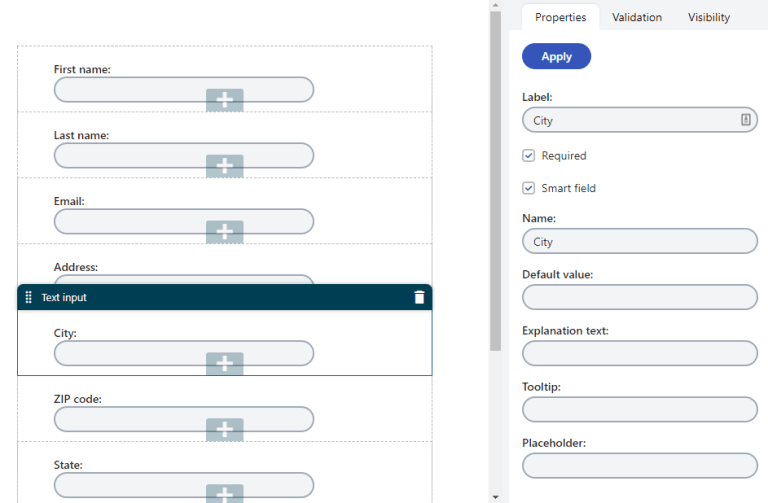 Capture data in a smart way
Collect all desired information without bothering visitors with long and complex forms. Leverage the smart forms and define mandatory and smart fields with just a few clicks using the Form Builder. That way, the selected form fields will display at the beginning of a customer journey and more information gets collected gradually through the smart fields, as the customer moves down the funnel.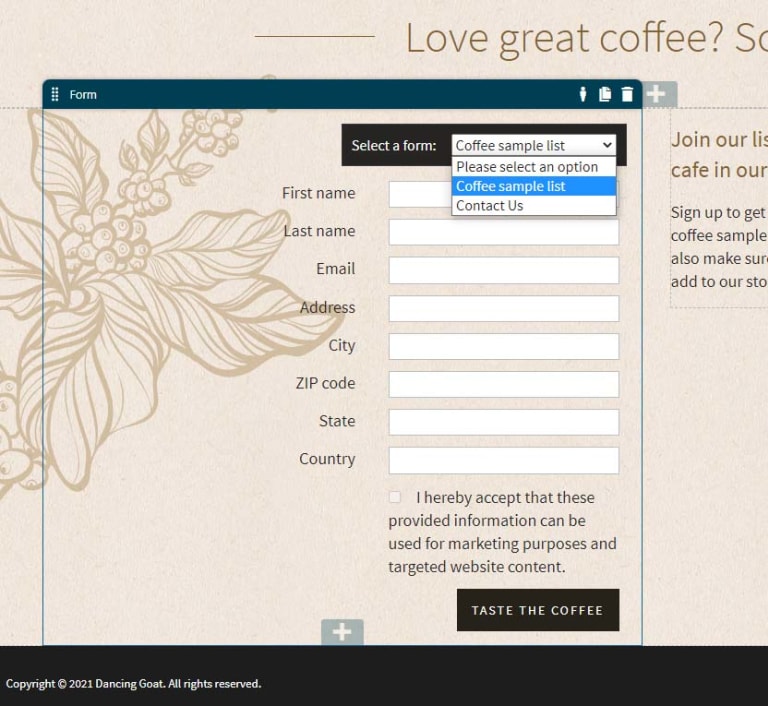 Insert forms and leverage data effortlessly
It's completely in your hands where you place the form on your website so that you get the most out of it. The simple drag-and-drop widget allows you to respect your website design and connect the required form in just a few clicks. Create dependent fields that get dynamically followed by relevant options based on the chosen answer. Validate the field inputs as you go to discover invalid inputs right away and avoid collecting illegible data.
Track all activities connected to the form, save the customer data, and leverage it further to:
The gathered data can also be easily exported to an Excel spreadsheet or directly to your CRM!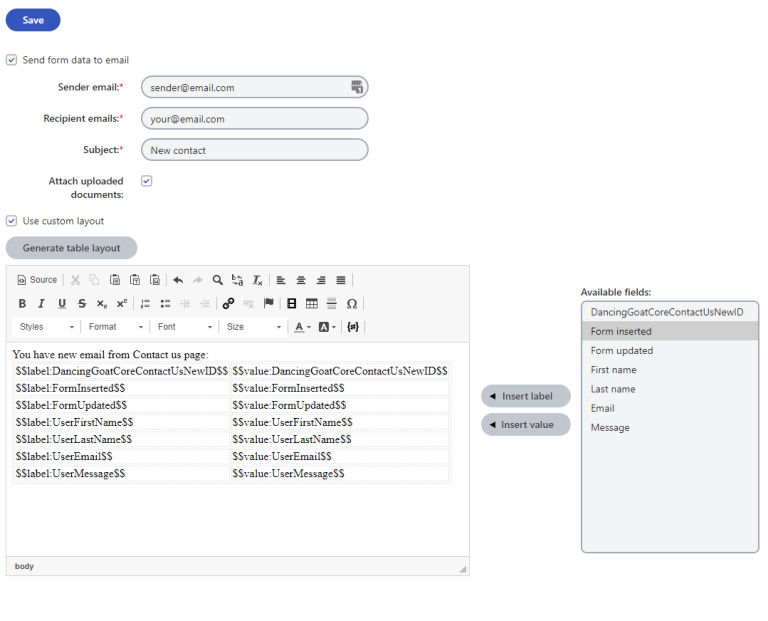 Leverage automatic email notifications and responses
Waste no precious time and always get notified as soon as a visitor submits a form or have the submitted data sent straight to your email inbox. After each form submission, you can easily set up an automatic response or connect an appropriate marketing automation flow to save yourself some time while keeping the visitor engaged.
Try Kentico
Beat the competition and start delivering results with the only digital experience platform that combines advanced capabilities, a short time to value, and ease of use.