Increase engagement with marketing and commerce automation
As visitors go through multiple stages of the customer life cycle, marketing and commerce automation allows you to deliver the right content and initiate personalized activities. With a simple drag-and-drop interface and built-in analytics, you can easily automate and optimize your campaigns on any channel.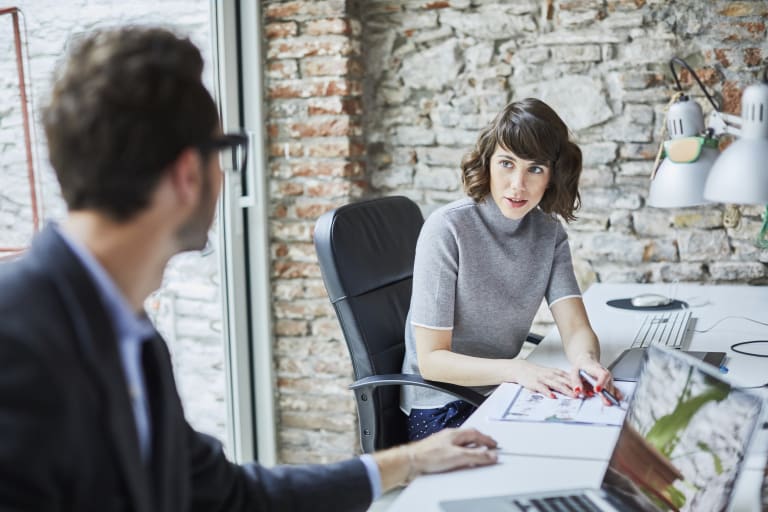 Personalized Workflows
Nurture leads at scale
Deliver engaging content to prospective customers as they go through the buying process. Trigger personalized drip campaigns and automated processes for recurring and scheduled events to gradually warm up your leads while growing your customer intelligence with newly acquired data.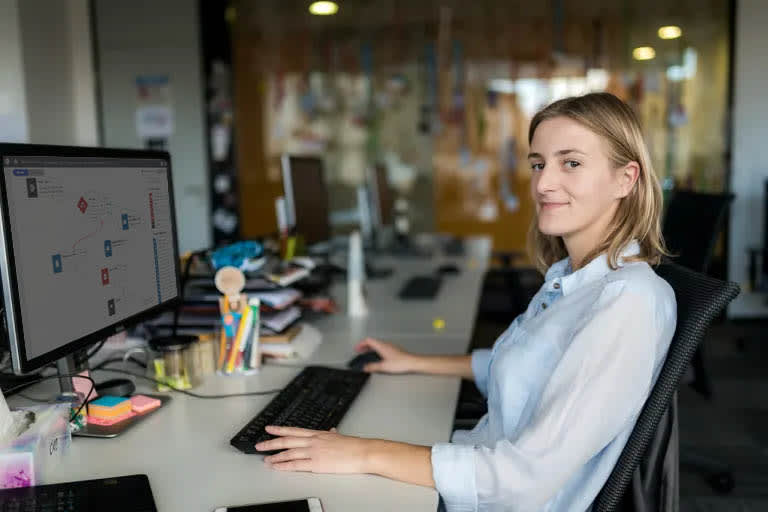 Automation Templates
Guide buyers to conversions
Lead customers through the buyer's journey. Remind them about abandoned shopping carts or re-ordering their favorite products. Get up and running quickly with automation templates and adjust them as needed based on real-time insights and A/B testing.
Intercom chatbot
Design automated conversations
Help visitors quickly find what they need, even when your customer support team is out of the office. Integrate Kentico Xperience with Intercom chatbot and provide users with conversational support on your website. Design helpful conversation and use the inserted data for lead scoring and to trigger marketing automation steps.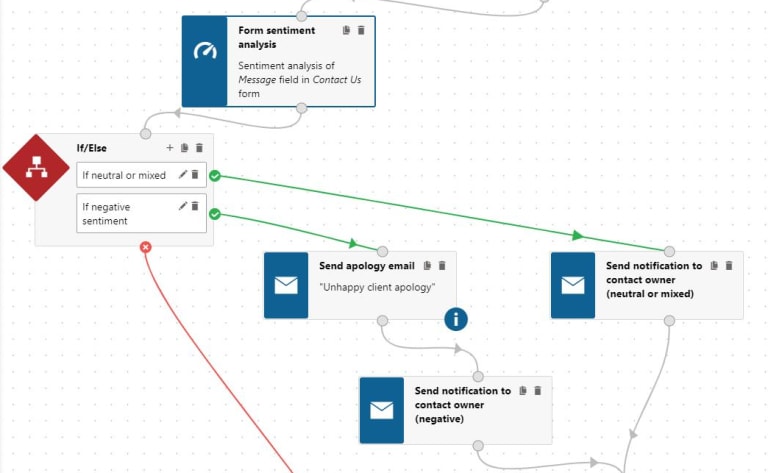 Automatic responses
Respond quickly to customers' reviews
Leverage the out-of-the-box integrations with Intercom chatbot, Disqus, Twilio SMS, and Azure Text Sentiment Analysis. Use chatbot or comments to collect contact details and feedback. Create marketing automation steps to send an automated Thank-you email or an SMS. Set up an automatic notification to the support team if the system identifies an unsatisfied client's comment.
How to set up an automated marketing process in Kentico Xperience 13
Discover how to create an automated process from scratch or using one of our templates. Marketing automation will help you engage hesitant users and bring back long-gone customers.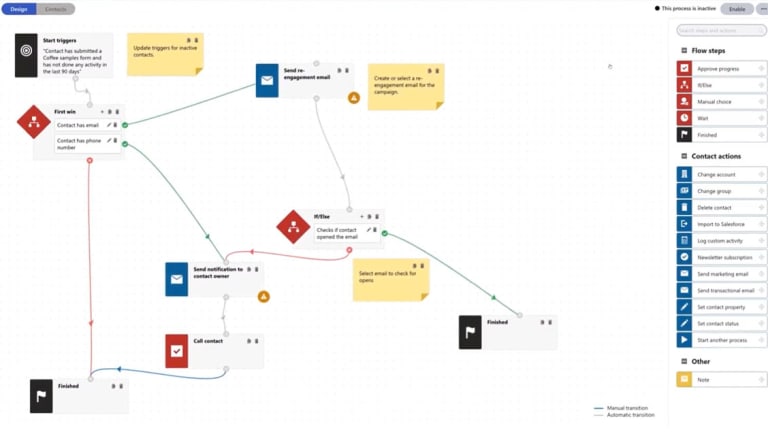 Online Marketing Automation
Discover everything you ever wanted to know about marketing automation and how you can put it into practice!
Try Kentico
Beat the competition and start delivering results with the only digital experience platform that combines advanced capabilities, a short time to value, and ease of use.