Manage campaigns across different channels
Execute cross-channel digital marketing campaigns and gain intelligence on individual channels effortlessly, directly within your unified digital experience platform. With full out-of-the-box functionality, you can develop campaign assets, launch campaigns, and analyze the results with minimal effort, all from one location.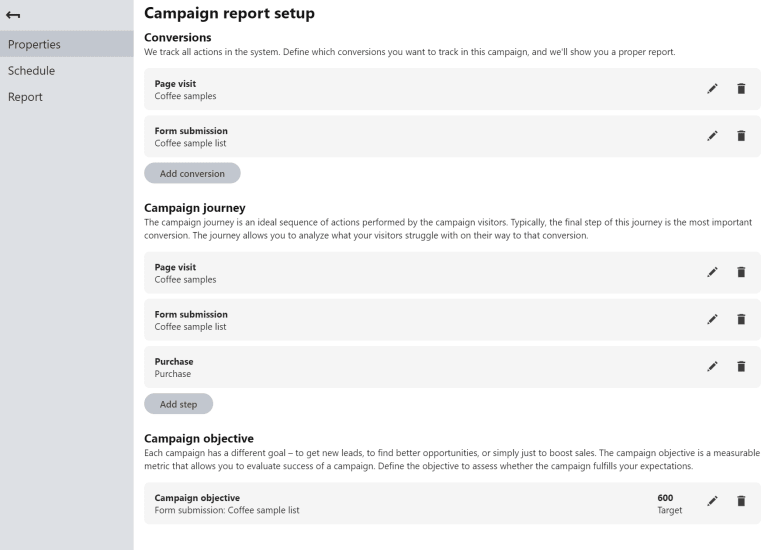 Link campaign assets
Choose your audience, assign content assets, adjust tracking, and boom! Your campaign is ready to launch. Setting up campaign emails, adding landing pages, tracking clicks using standard UTM parameters, and measuring conversions—all of that fully integrated and ready out-of-the-box. Execute even faster with multiple members of your team working on different campaign assets simultaneously.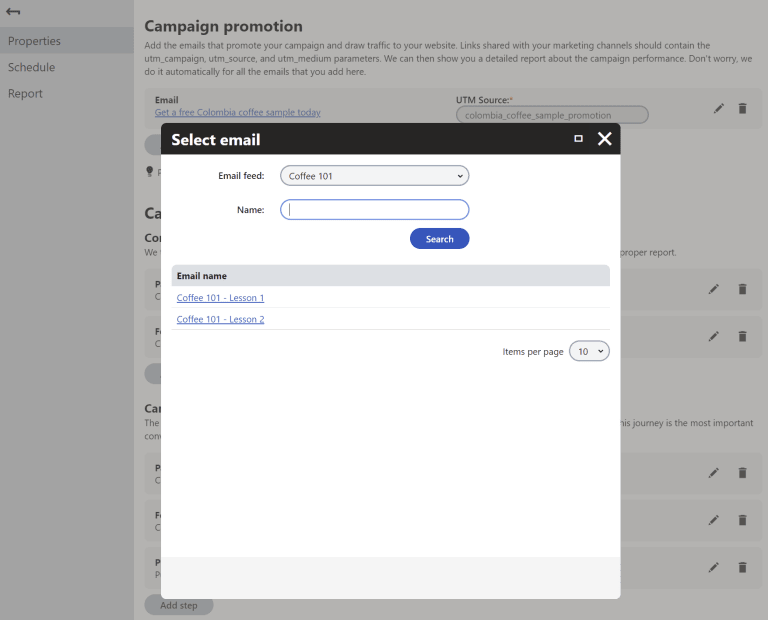 Use integrated email marketing
Enjoy the seamless flow between Campaigns and Email marketing and have your emails sent automatically with the launch of your campaign. Stay easily on top of how your email marketing campaigns perform and boost their success thanks to in-depth statistics. Delivery rates, unique open rates, click rates, contact loss, and other key metrics—leverage all valuable data to get even closer to your audience with confidence.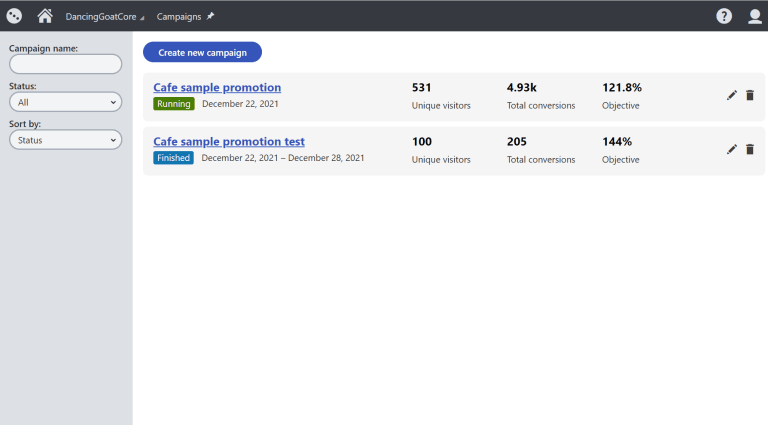 Manage entire campaigns
Stay on top of your campaigns with no extra effort by using statuses, sorting them by their names or the number of visitors engaged. Gather real-time information on your campaigns' performance that will allow you to take prompt action, improve their success rate and increase your conversions. Build custom campaign funnels to help you analyze the exact steps that are important for your business.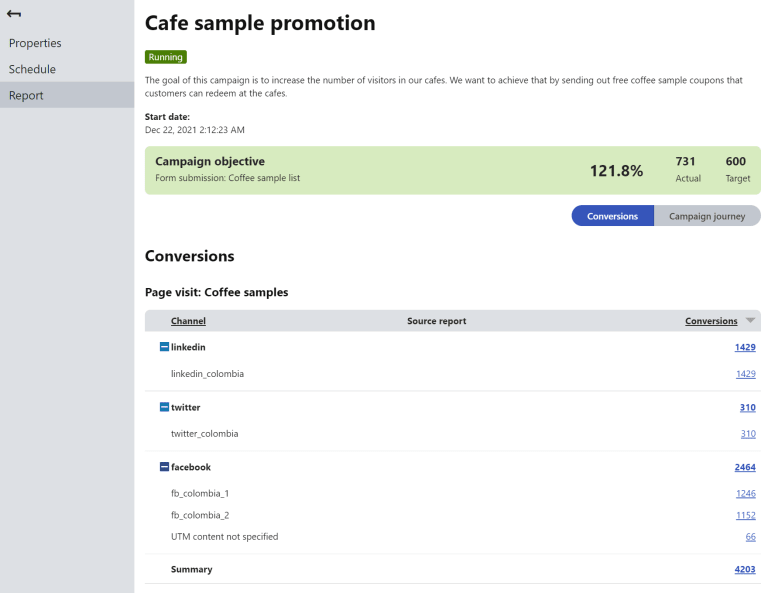 Access detailed reporting
Know exactly how successful your omnichannel campaigns are! With Kentico Xperience, you'll eliminate guesswork and see how many visitors came from your email blasts to your landing pages, how many people submitted the form on your landing page, downloaded the whitepaper, or any other metric. Understand and interpret results quicker across all channels with campaign reporting, and get more details about your conversions with the valuable connection to Customer Profiles.
Optimize campaigns to deliver results
Optimize live campaigns without losing any data—the activities are tracked regardless, and additional activities can be added to the campaign right up to its conclusion. Analyze the visitor campaign journey, easily understand how many people proceeded to the next step, and how many of them dropped off. Leverage both journey tracking and standalone conversions with ease.
Try Kentico
Beat the competition and start delivering results with the only digital experience platform that combines advanced capabilities, a short time to value, and ease of use.