Book a personalized demo
Schedule a free live online 1-on-1 demo of Kentico and let one of our experts walk you through the features and capabilities that will help you create amazing digital experiences.
Your needs steer the wheel
Tailor the best solution for your project! Talk to one of our experts to find out how Kentico can suit your needs, and let our useful features help you meet your goals. Schedule an online meeting and learn more.
STEP 1 – Discovery call
Identify your needs
In a short introductory phone call, we will closely examine your project and your expectations. What is your current situation? Where would you like to see it go in the future? How can we help you on that journey? The more we know about you, the more personalized the following demo call will be. Make sure to share your phone number in the form.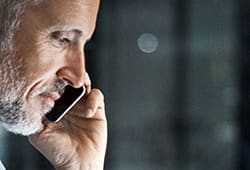 STEP 2 – One-to-One Demo
Let's talk Kentico Xperience
Time for the scheduled demo session! We'll start by addressing the specifics of your project and how Kentico can help you. In ca 60 minutes, our senior demo expert will explore the avenues to achieving your success story and introduce various personalized solutions. Expect to see useful examples from reference projects in your industry, that will help you move forward!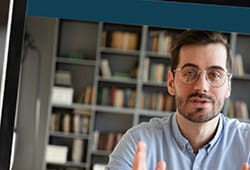 STEP 3 – Follow-up
Discover even more
Do you have any follow-up queries that came up during or after the call? This is the best time to get them answered! Along with the additional learning and support materials that we provide following the demo, we'll be happy to review your technical specifications and cast light on any shadow of doubt. Also, you can always turn to your solution partner who has your best interests at heart.