Personalization at your fingertips
Provide customers with personalized experiences on the web, mobile, email, and other channels. Create touchpoints that offer unique content to different types of visitors or dynamically change what they see according to the actions they performed. Leverage integrations with Recombee and Intercom chatbot to save time while delivering tailored experiences.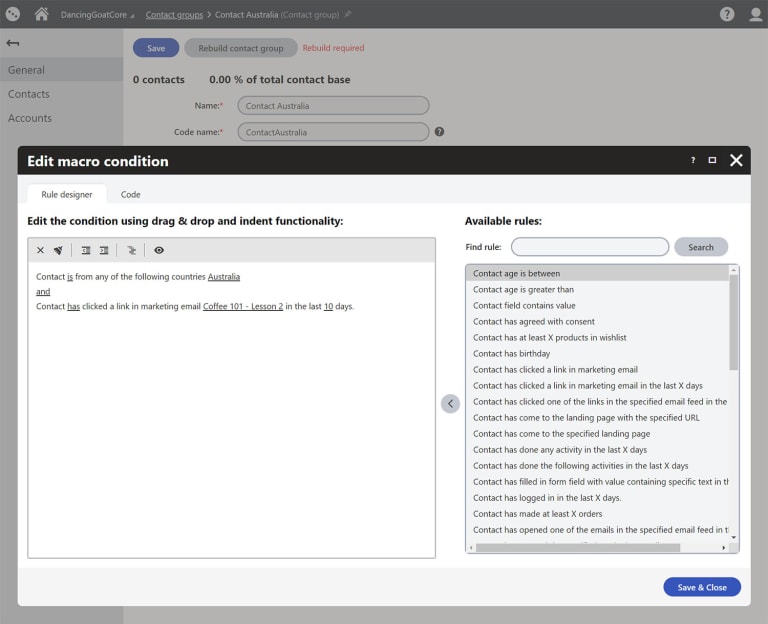 Define personalization rules
Define guidelines and rules for personalization and segmentation with the Visual Rule Designer that lets you create new rules for a variety of real-life scenarios. Use them across your websites, email campaigns, or automated workflows.
Create personalized content based on demographics, behaviors, or customer context. Leverage customer data for personalization based on age, job title, visited pages, downloaded content, purchased products, campaign clicks, purchase stage, location, browser, device, and more.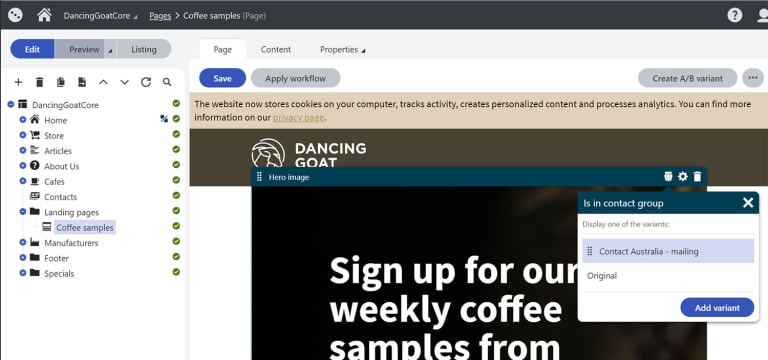 Create personalization variants
Easily create multiple personalization variants for particular content using widgets with integrated personalization options. In just a few clicks, set up different content for specific customer segments or visitors belonging to one of your personas.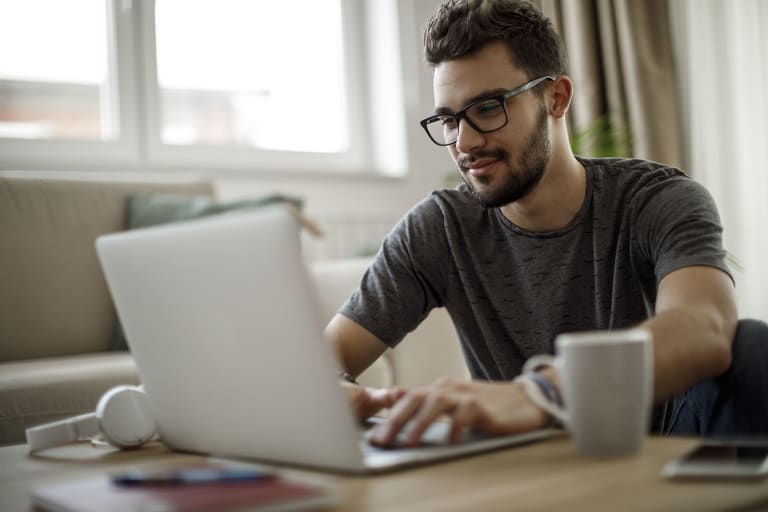 Analyze results to optimize content
Built-in activity tracking app lets you track visited pages, identify the most frequent users, and create the most relevant content based on their interests. With the flexible and scalable plug-and-play user interface, you can create personalized content and post it to a website immediately.
How to create personalized experiences in Kentico Xperience
In this short video, Jake Kula, one of our Most Valuable Professionals (MVP), explains how you can capture contacts on your website, define personas, and create personalized experiences for your visitors.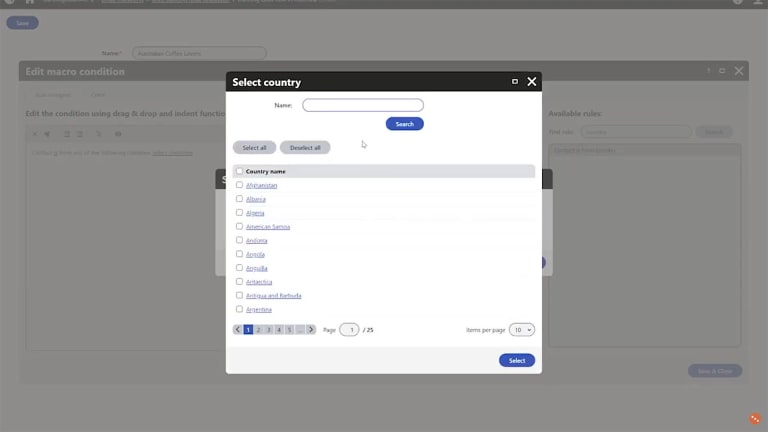 Personalization in Kentico Xperience 13
Find out how to capture contacts and leverage personas for efficient online marketing.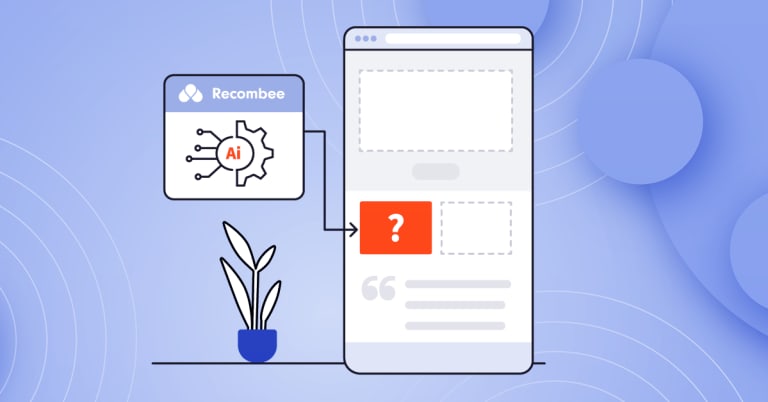 Personalize your user experience with AI
Save your editors' time and use Recombee AI engine to personalize your website. Sophisticated algorithms provide accurate results and bring the most relevant content to every user. With the help of AI, editors don't need to choose which article is suitable for each persona.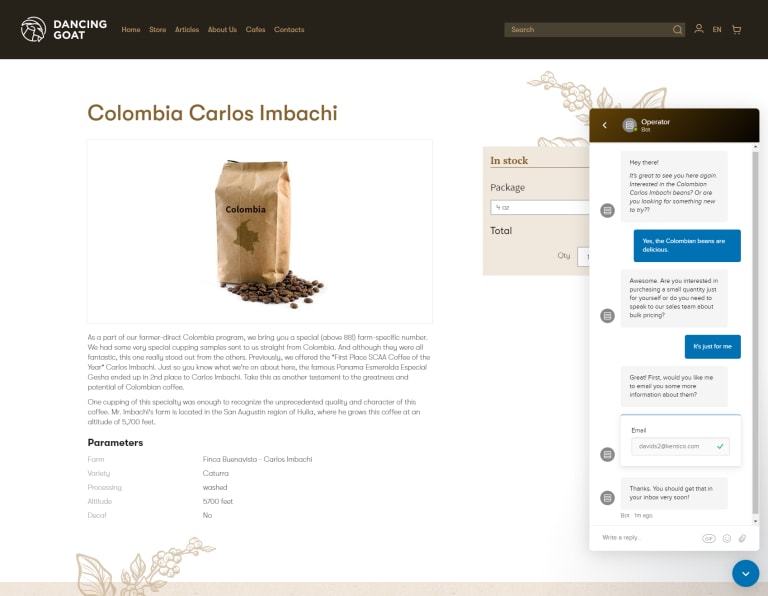 Leverage customer data from Intercom chatbot
Intercom chatbot integrated into Kentico Xperience helps visitors quickly find what they need. It can update your existing customer profile with new details, such as contact or preferences. Then, the data from Contact Management app can be used for more tailored conversations with the chatbot and for personalized digital experiences.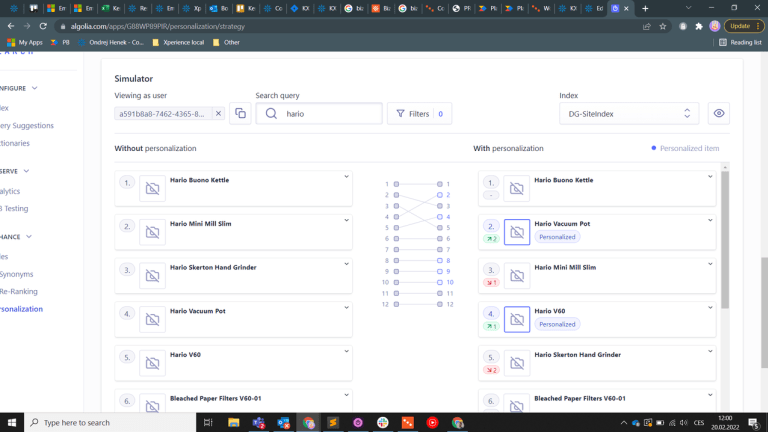 Improve your content strategy based on search reports
Azure Search or Algolia Search integrated with Kentico Xperience enable you to personalize visitors' search results. Set up the rules and the AI powered search engines will show the most relevant content to every user. Then, you can optimize your content strategy based on search reports mapping what your customers look for and how successful they are in their searches.
Add personalization rules directly to code
Marketers don't have to set all personalization by themselves. Developers can write personalization conditions directly into page templates. Kentico Xperience then dynamically resolves variants based on various contact groups. This feature saves marketers a significant amount of time.
Try Kentico
Beat the competition and start delivering results with the only digital experience platform that combines advanced capabilities, a short time to value, and ease of use.