Deliver perfectly personalized experiences with Segmentation
Enhance engagement with your most valuable prospects by easily grouping your website visitors into meaningful groups based on their activities and trades. Segmenting your audiences is the perfect way to deliver unique, highly personalized user experiences, boost your conversion rates, strengthen your customer relationships, and enhance customer retention. The Kentico Xperience Contact Segmentation provides you with a solid base for all advanced digital marketing features and tools within your digital experience platform.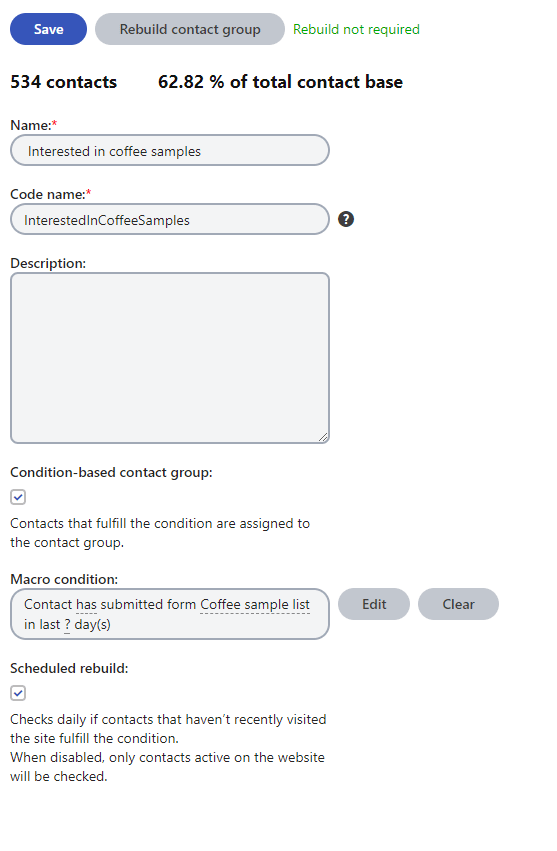 Make your visitors' customer journey unique
While your visitors' requirements might be similar, each of them wants to feel exclusive while browsing your site. To avoid getting overwhelmed by managing personal contacts individually, Kentico Xperience allows you to efficiently segment your contact database. In so doing, you guarantee that only highly personalized digital experiences, relevant content, and perfectly tailored product recommendations are delivered to each of your visitors.
Step up the personalization game by
Drilling down your huge contact list into highly specific Contact Groups
Organizing your visitors around Customer Personas
Scoring their sales readiness to identify hot leads
Plugging in an integration to have the AI process your data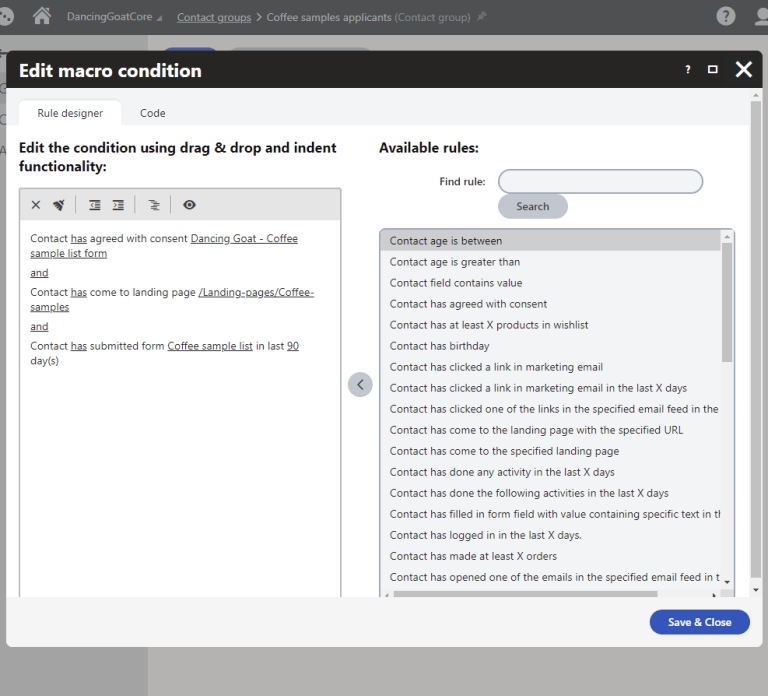 Segment audiences with ease
Leverage the full potential of the powerful out-of-the-box segmentation tools within your DXP that let you easily define customer segments through the user-friendly visual interface.
As all your visitors' activity gets tracked and stored in Customer Profiles automatically, you can easily leverage the valuable data to set up an unlimited number of Contact Groups. Thanks to the applied low-code/no-code approach, it's very straightforward. Simply—select the desired condition, define the given dependencies, and let the system take care of the rest. The platform will keep an eye on new visitors matching the specific conditions and automatically add them to relevant segments.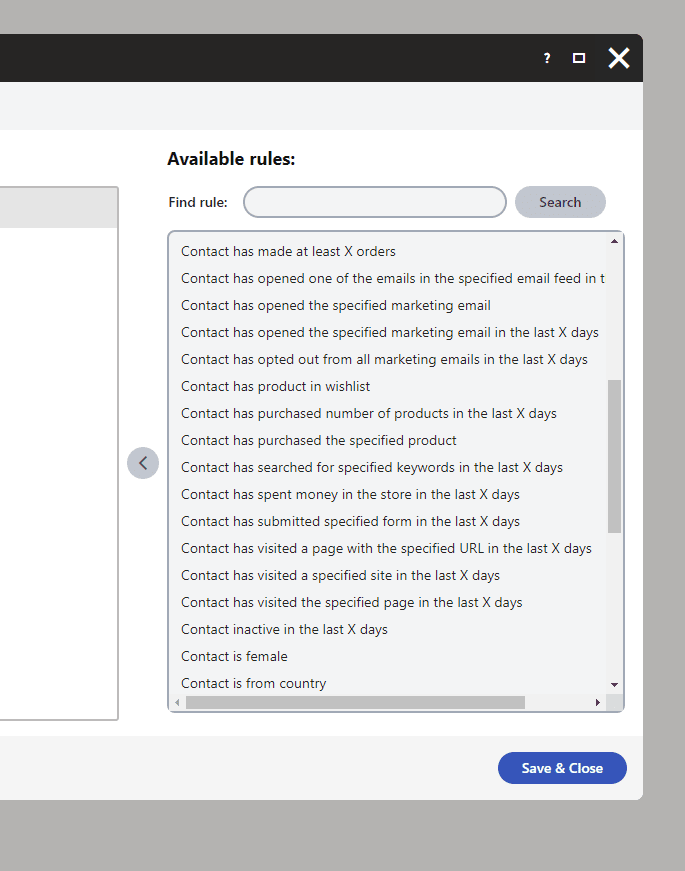 Unlock unlimited segmentation possibilities
In Kentico Xperience, you can configure any number of Contact Groups, conditioned by any number of aspects, such as demographics, visited pages, purchased products, submitted forms, and beyond. There are no limits! In case the sample list of pre-defined conditions in your platform is not sufficient, you can always create your own custom rules to perfectly suit all your needs.
Leverage segmentation across channels
Deliver the most suitable message to your visitors across all channels and build lasting customer relationships. Your pages are configured for several personalization variants so you can target specific segments by displaying relevant products or content, as well as by sending personalized information, tips, and tricks via marketing automation. Take advantage of this extremely straightforward way to connect and bond with your visitors and customers!
Try Kentico
Beat the competition and start delivering results with the only digital experience platform that combines advanced capabilities, a short time to value, and ease of use.