Identify high-quality leads with automated lead scoring
Focus on opportunities that matter and pass only sales-ready leads to your sales team. With Kentico Xperience, you can easily define lead scoring rules combining demographics and user behavior to evaluate your sales funnel, qualify your prospective leads automatically, and align your marketing and sales effortlessly. Adjust your communication and content based on how far your visitors are in their customer journey to improve the sales experience for them and increase your conversions.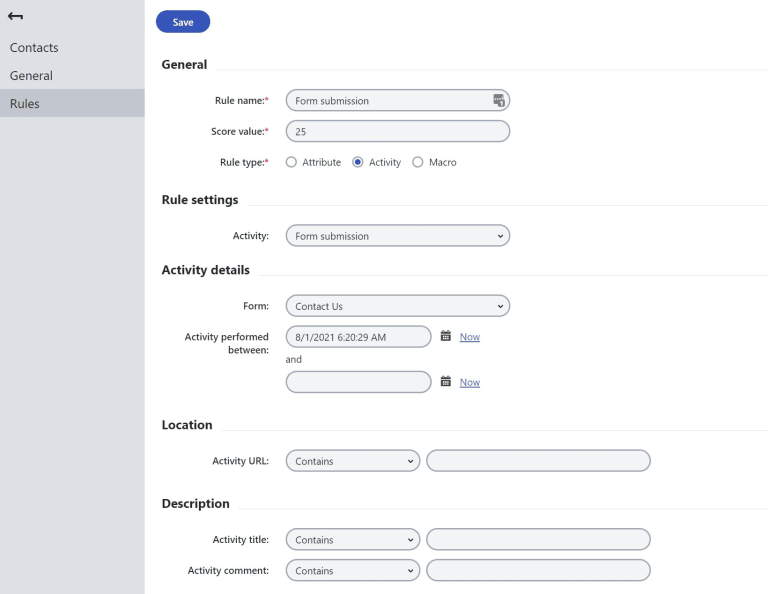 Define your own lead scoring rules
Set up a logical lead scoring system that will help you better understand your leads and streamline the process of identifying which are relevant and ready to convert to customers. In just a few clicks, you can measure lead quality based on Customer Profile values (e.g., location, title, completeness of data, etc.) and level of engagement with your website, such as: visited pages, downloaded documents, submitted forms, subscriptions to email campaigns, or any other interaction you define. You can leverage all collected information based on Activity Tracking, user behavior from all channels you track, information your users provided you with by themselves, or any additional sources of data, to make your scoring system perfectly accurate.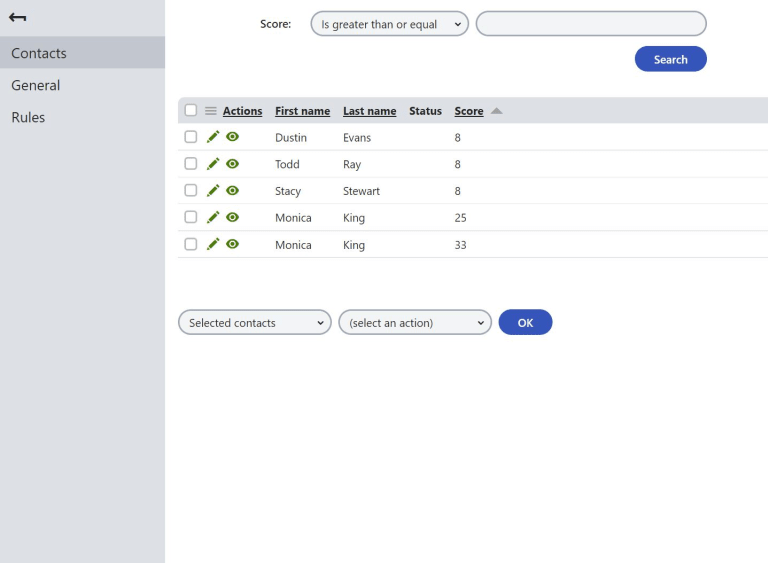 Score leads automatically
Whenever your visitors meet any of your rules, they get assigned points automatically. By defining specific thresholds, you can easily see how many points each lead needs to attain to be identified as promising or a marketing qualified lead (MQL).
You can even set the points to expire after a specified period of time or assign negative points to your leads, for example when they unsubscribe from a newsletter. This way, you'll always be able to reliably recognize the most important opportunities, close more deals, and better understand the types of leads that convert.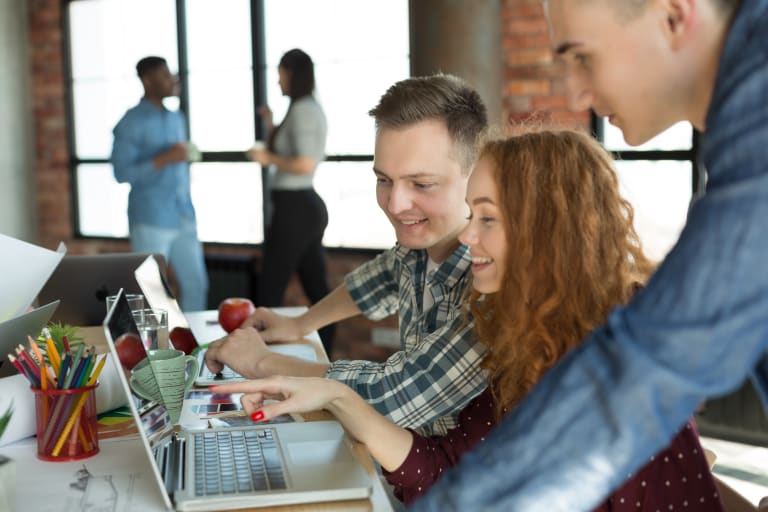 Run lead nurturing campaigns
Make every interaction count and don't miss out on any opportunity that might lead to conversion. Before a lead reaches a specific score and gets passed to sales, you can leverage the collected data across the entire platform and nurture them properly to make sure they get there eventually. Run marketing campaigns, email campaigns, and set up marketing automation to specifically target the unqualified leads and make sure they stay engaged.
Make relevant leads available to your sales team
Once the lead is sales-ready, Kentico Xperience allows you to easily pass it to your sales team. To minimize the effort and increase productivity, you can notify the team by automated emails, or have your data exported directly into your CRM through the comprehensive integration capabilities within your digital experience platform.
Try Kentico
Beat the competition and start delivering results with the only digital experience platform that combines advanced capabilities, a short time to value, and ease of use.