Omnichannel Contact Management made easy
Eliminate guesswork and speak directly to your website visitors and customers based on real, consolidated data about them. Gain a 360-degree view of their preferences and actions across all channels and devices that will help you personalize the user experience to perfection. Leverage the collected data to segment your audiences and customers, assign personas to them and identify your most promising leads.
Understand your audience better
Stay on top of every action your visitors take on your website and monitor every moment of their buyer's journey automatically across all digital touchpoints. Kentico Xperience allows you to keep a close eye on the activity of all your registered and subscribed contacts and track valuable insights, which you can leverage to deliver perfectly personalized digital experiences. You can even follow the activity of your anonymous visitors to a broad extent, in compliance with your Security and Data protection settings.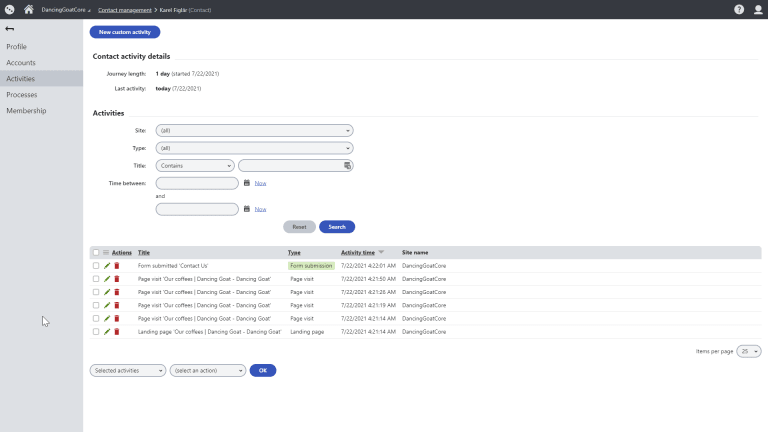 Track customer journeys without limitations
From their first arrival on your website, to their latest activity—keep track of all your visitors' actions across various channels. Record every page viewed, video watched, file downloaded, form submitted, button clicked as well as the length of the individual interactions, and beyond, and leverage it to speak more directly to your customers in your marketing campaigns and communication. Any custom activity can be added with minimum reliance on developers so that you can explore the full range of your visitor's activity and boost the efficiency of your digital efforts. Thanks to the contact database being kept separately from your digital content, you can easily monitor your contacts' actions on all your microsites and optimize the displayed content on your main website accordingly.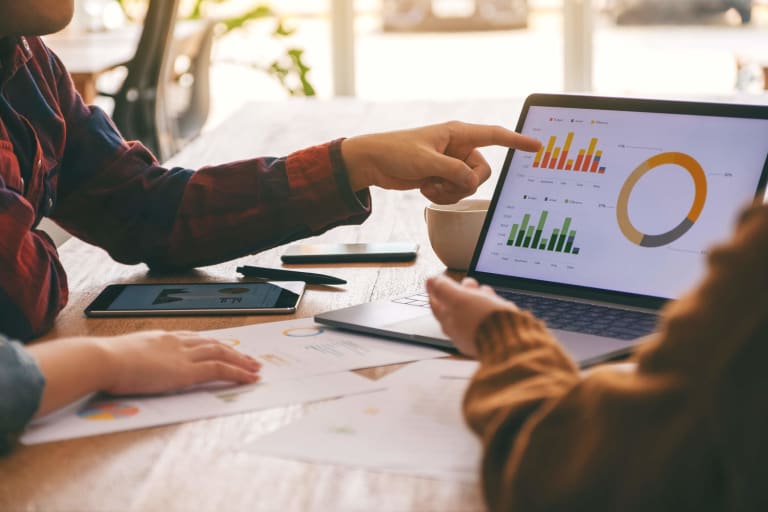 Leverage the collected data across the entire platform
As soon as you start collecting data about your visitors, individual Customer Profiles get created automatically allowing you to view all gathered information in one well-arranged place. The Customer Profiles provide a stable foundation for any further work with your contacts as they can be segmented, assigned a Persona, Contact Group, Personalization rules, Lead scoring points, leveraged in Email marketing, Campaigns, and more. Each contact can also be assigned geolocation, allowing for an even more tailored experience by displaying region-specific content.
Integrate data with external systems
Take advantage of all data being available in one consolidated place and integrate them effortlessly with external tools, such as CRM, MS Dynamics, Salesforce, Intercom chatbot, Disqus, and others. Data from third parties can be imported seamlessly, always keeping your database up to date and complete, and any custom fields can be added, allowing you to cover the full range of data about your customer in a single profile. The straightforward user interface allows for a simple manual integration, or you can leverage the pre-prepared API which will save you time and effort.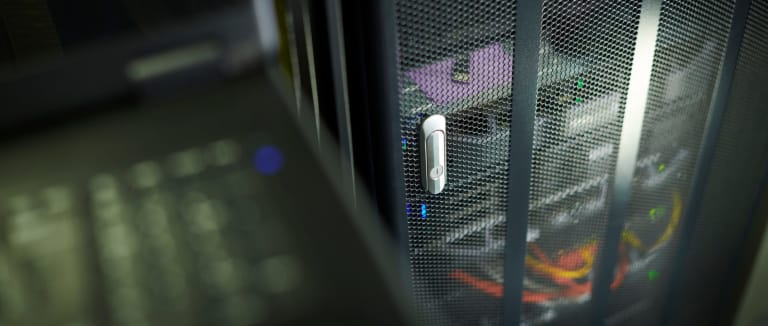 Handy overview of visitor's consent
As soon as you receive the consent to actively access the visitor's data, it gets saved in the system for as long as you keep your contact database. Being able to track any changes in it in a single place makes the Customer profile an extremely useful tool for handling Data protection.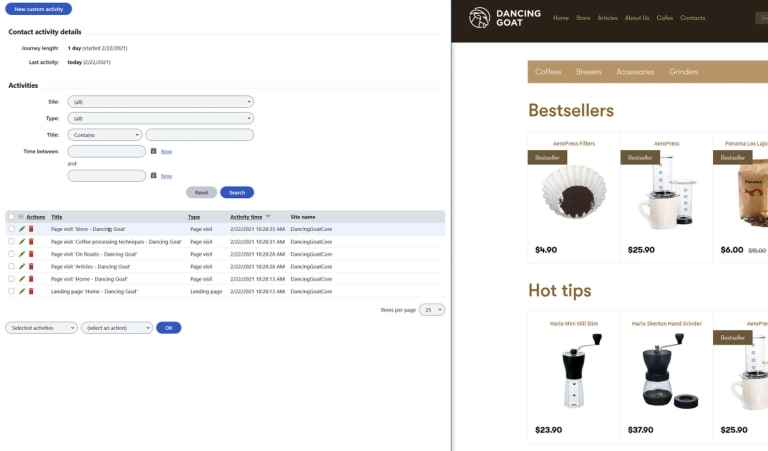 How to use Kentico Xperience Contact management
Discover everything you ever wanted to know about contact management.
Try Kentico
Beat the competition and start delivering results with the only digital experience platform that combines advanced capabilities, a short time to value, and ease of use.