Manage content efficiently with Workflows and Versioning
Boost your team's efficiency by setting up automated content management workflows and make sure that authorized content makes it to the live site with no extra effort. The powerful, easy-to-use Kentico Xperience workflows allow you to streamline content publishing processes and gain full visibility of the entire content lifecycle—from first drafts written by copywriters to authority-approved publishing. Define authorized roles and get notified when progress has been made to stay on top of the publishing process and track, manage, and approve all content seamlessly.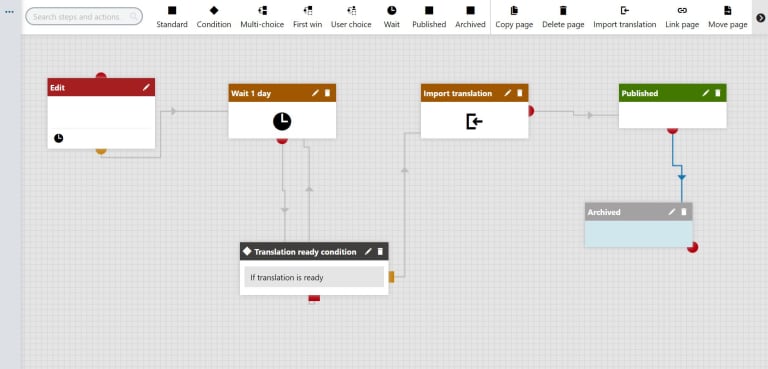 Configure rules, delegate users
No matter how robust the publishing process is or how many roles are involved in it—the highly efficient, yet easy-to-use drag and drop workflow solution allows you to go into detail and deliver the published content reliably, with the highest level of efficacy. In the Workflow Designer, you can easily define an unlimited number of steps in any desired order and assign relevant roles to them, such as owners, editors, or final content approvers, to make the process more agile. Leveraging the clear reviewing and approval processes, as well as the possibility to write comments along the way or archive various versions of a page, will ensure the best quality of the published content.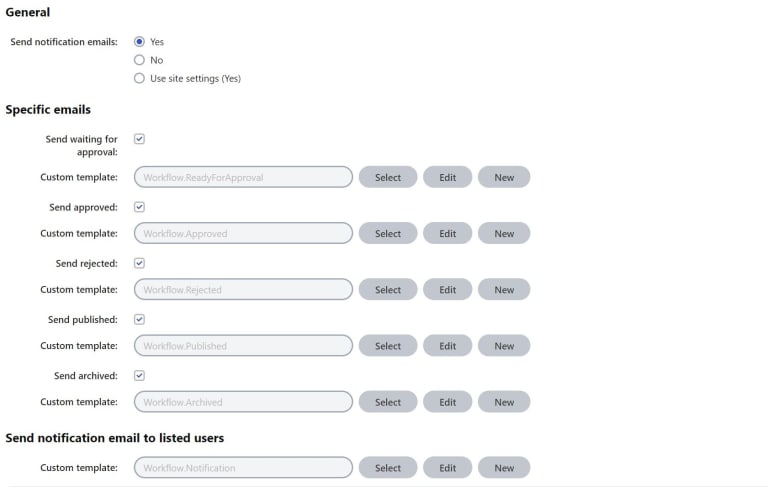 Set timed actions and reminders
Rest assured knowing the publishing process is always moving forward at the highest possible speed and isn't getting stuck without notice. You can simply set any timed actions that will push the content automatically to the next step in the workflow and notify everyone involved in case attention is required. With the automated emails sent whenever a task is completed or waiting for completion, you'll always stay on top of the publishing process and waste no energy on unnecessary checks.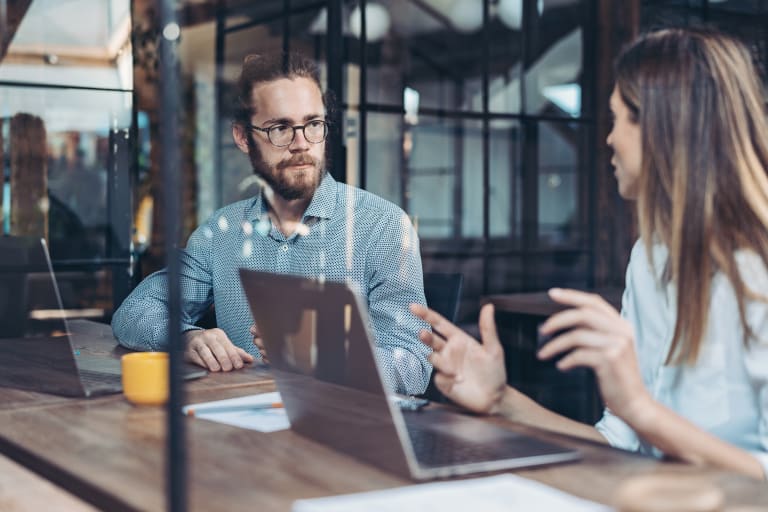 Avoid redundancies
You'll always be able to see the current status of the page or document that is being worked on to reliably avoid concurrent editing or overwriting of someone else's changes when creating content in teams. The simple check in and check out process allows for better transparency in editing and eliminates any mistakes ending up published on the live site. Create new versions of pages or documents with simplicity, leave comments as you go to streamline communication and motivate the changes made, and save your team an incredible amount of effort by making the process much more efficient.
Keep track of changes with Versioning
For all pages under a workflow, the system records every move in each step. This way, you can easily review all performed workflow actions on the page, who performed them, and their comments. Given a new version of a document creates automatically whenever you hit Save, you can easily access the entire history of its life cycle—which is useful in case you decide to roll back to any previous version or for comparison. Any dated content can also get stored in Archive or simply thrown into the Recycle Bin with an option to restore it with just a few clicks.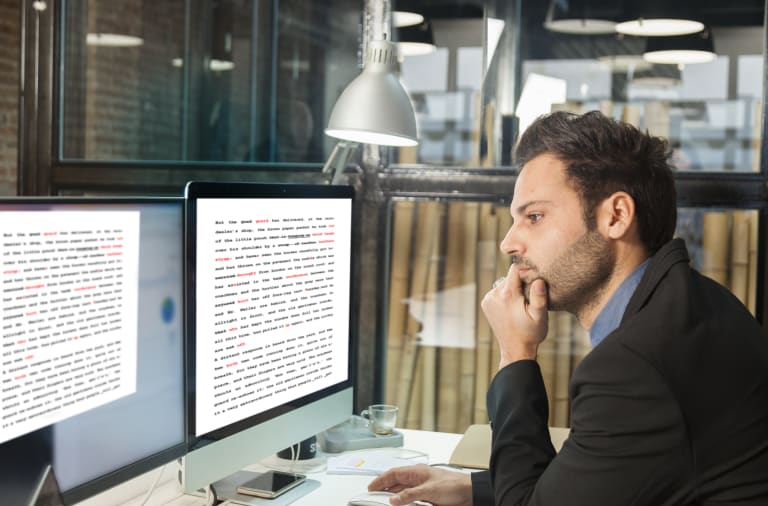 Customize and integrate
In case the out-of-the-box workflow action steps aren't enough for you and your team to execute the publishing process as you wish or need, you can always create your own custom actions that can be incorporated into advanced workflow processes. Kentico Xperience also enables you to integrate any external systems you're utilizing, such as content archives, Document Management Systems, ERP, CRM, Jira and others, and include them in your workflows, as well as connect other modules within your digital experience platform, such as translation management, staging, and social media.
Try Kentico
Beat the competition and start delivering results with the only digital experience platform that combines advanced capabilities, a short time to value, and ease of use.