Design beautiful pages with Page Builder
Intuitively create and adjust web content across your website using a drag-and-drop interface and widgets. Use the widgets in editable areas, copy-paste them across your website, and personalize content of any size and type to satisfy every user's need. Plus, save time with reusable templates.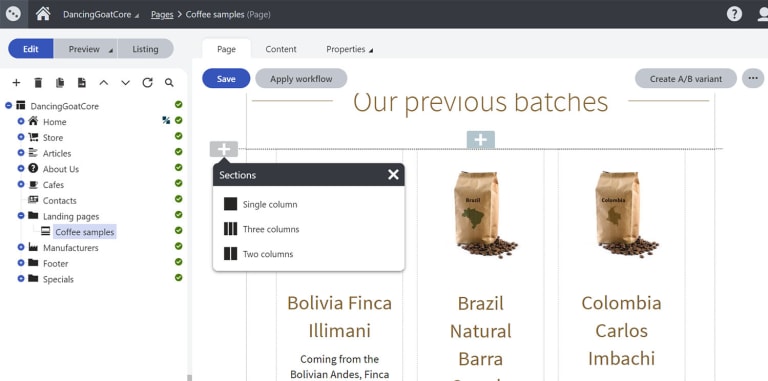 Create any layout in just a few clicks
Create layouts that fit your needs by dividing a page into various sections without any technical skills. Configure the sections to have a different look or use multiple columns. Add them to the sweet spot on your page using a simple drag-and-drop. Don't worry about choosing an unsuitable widget for each section. This is taken care of automatically.
Design content with widgets
With reusable widgets, design website content quickly and effortlessly. Drag and drop a tile, carousel, hero banner, or a form wherever you like on a page. Configure them in seconds and adjust copy with a customizable inline editor. You can place up to 10 widgets, including their content, into a clipboard and paste them to different pages.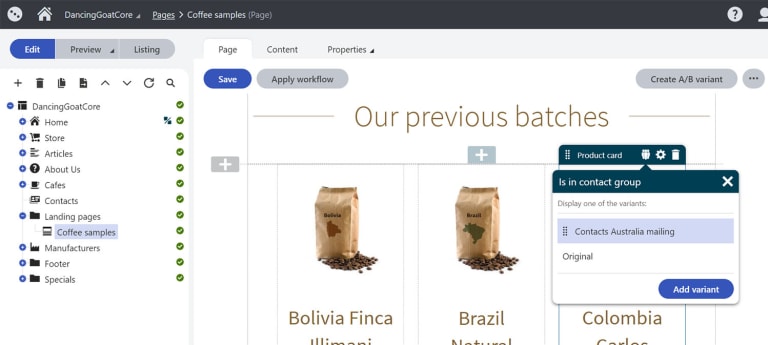 Personalize content in widgets
Personalize website content on your terms using widgets that can be personalized directly in Page Builder. Each one can have an unlimited number of personalization variants and conditions that dictate how it should be displayed to an online visitor.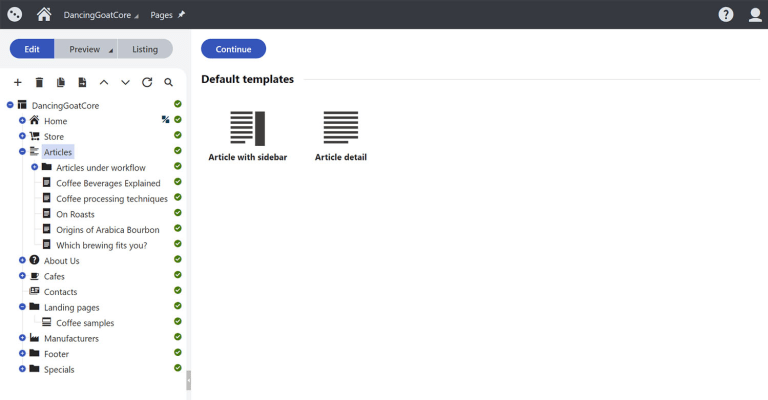 Save time with templates
There's no reason to start from scratch every time you want to create a new page. Simply save your top-performing landing pages as templates, including its content, such as sections, widgets, and set properties, and pick the one you want when you next create a page.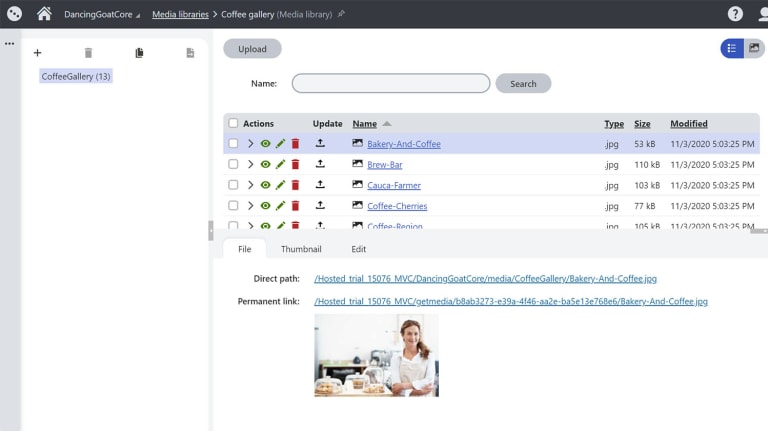 Reuse digital assets effortlessly
Insert media items like pictures or videos from the Media Library to widgets using a single interface. Link other pages from your page tree to reuse the content you already have, so you don't need to upload files or paste content again and again.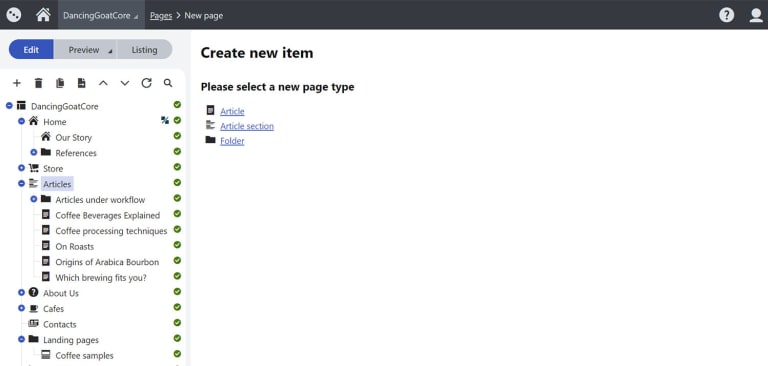 Keep your website structure consistent
Developers can rest easy with Page Builder, as it allows editors to adjust content only in dedicated sections of the page without breaking the front-end structure of the website. They can set up restrictions, so widget types can be added only to zones where they display correctly.
Try Kentico
Beat the competition and start delivering results with the only digital experience platform that combines advanced capabilities, a short time to value, and ease of use.