Manage digital assets with confidence
Gain a better oversight of your images, videos, PDFs, presentations, and other digital assets by managing them effortlessly from a single, unified place. With Media Library or Bynder's digital asset management system (DAM), you can stay confident knowing they're always easily accessible when you need to use them across all your digital experience platform, and display correctly, no matter the channel you upload them to.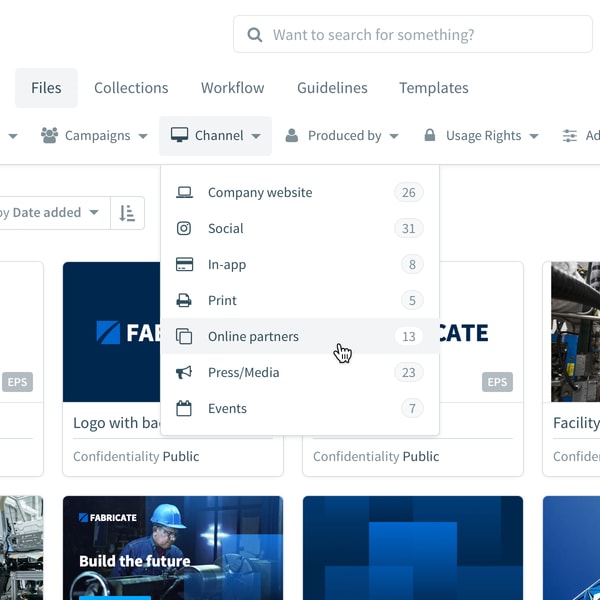 Manage assets with Media Library or Bynder DAM
The fully integrated Media Library and Bynder DAM are here to save you the hassle of working with files and reduce workflow redundancies. They allow you to upload files of different types and sizes, along with their metadata, repeatedly across various digital touchpoints reliably, in just a few clicks, minimizing delivery times, eliminating inconsistencies, and speeding up work in the marketing team. Thanks to the integrated Bynder Selector, you can choose files straight from Bynder's DAM.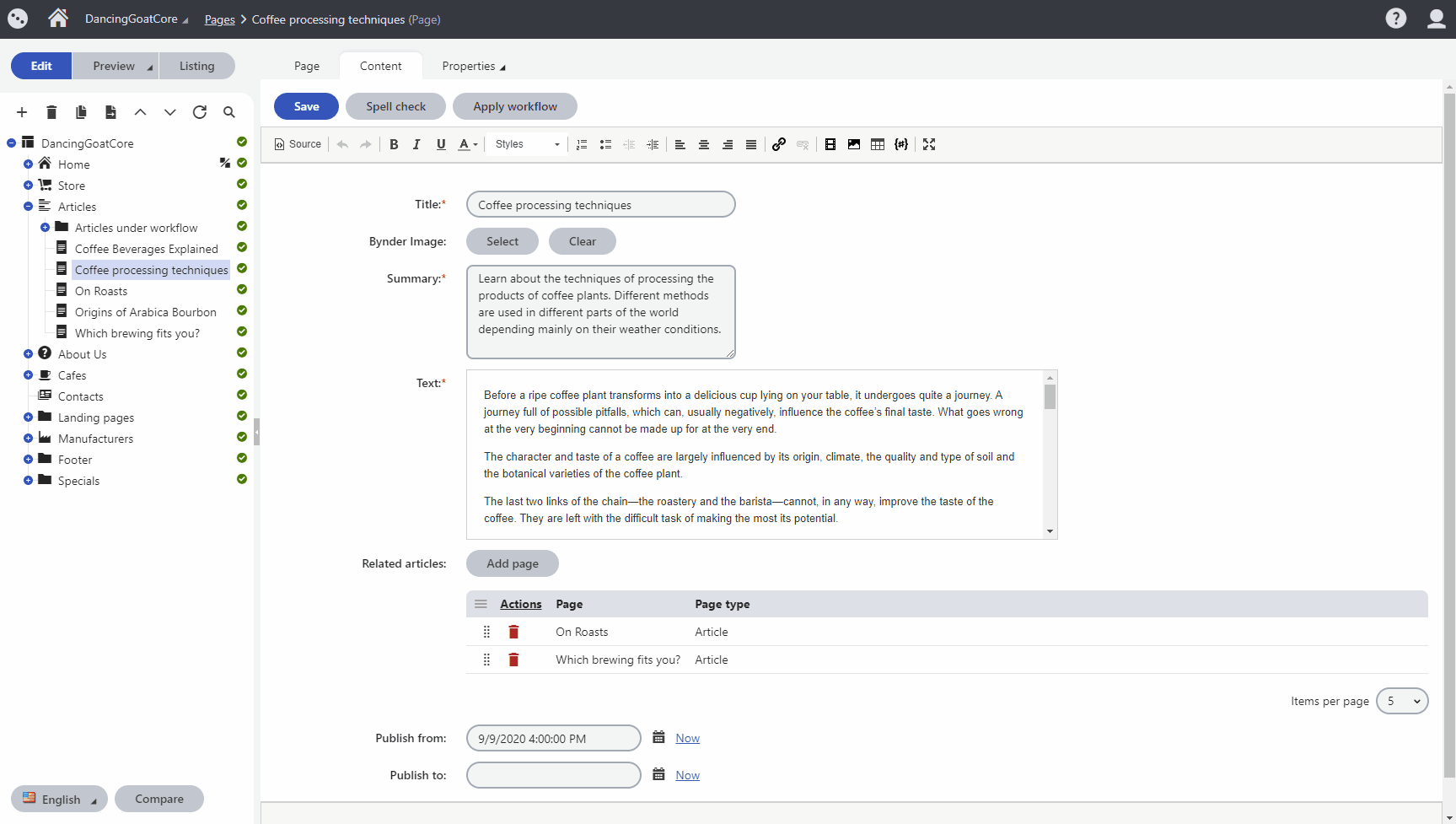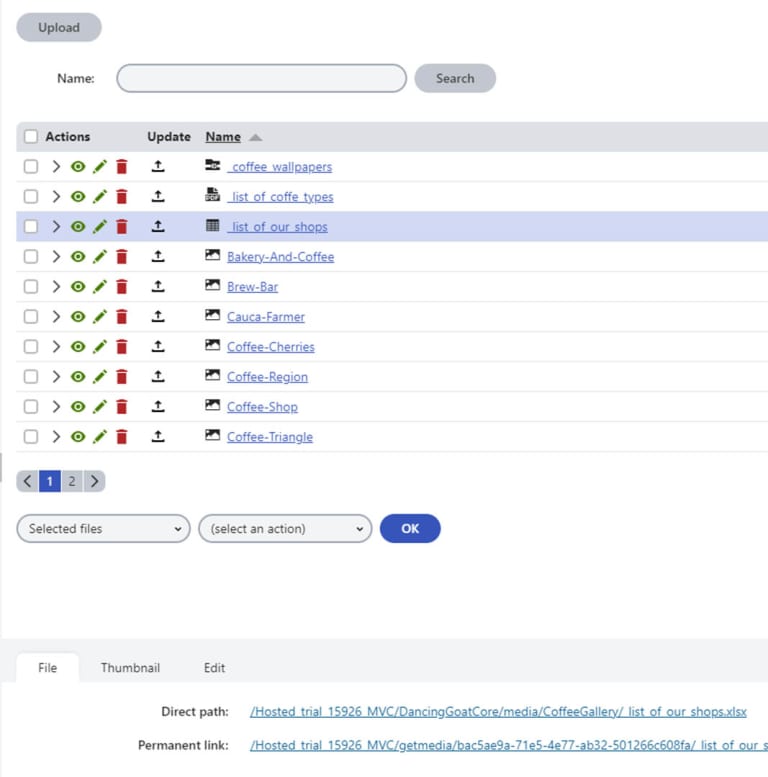 Leverage the full power of content repository
The fully integrated content repository makes it easier for you to store all types of files (be it basic media files, such as JPEG, GIF, PNG, SVG, WebP, or ZIP, videos, PDF, XML, and beyond) in one, well-arranged place. The advanced file management system enables for any uploaded file to be leveraged seamlessly across the entire platform—whether you need to define workflows with precision, work with versioning, set up multilingual pages, or use them in other powerful DXP features. To reach the files even faster, you can choose the way they are stored and cache them in the server memory. You can easily clear your Media Library by identifying and deleting unused files.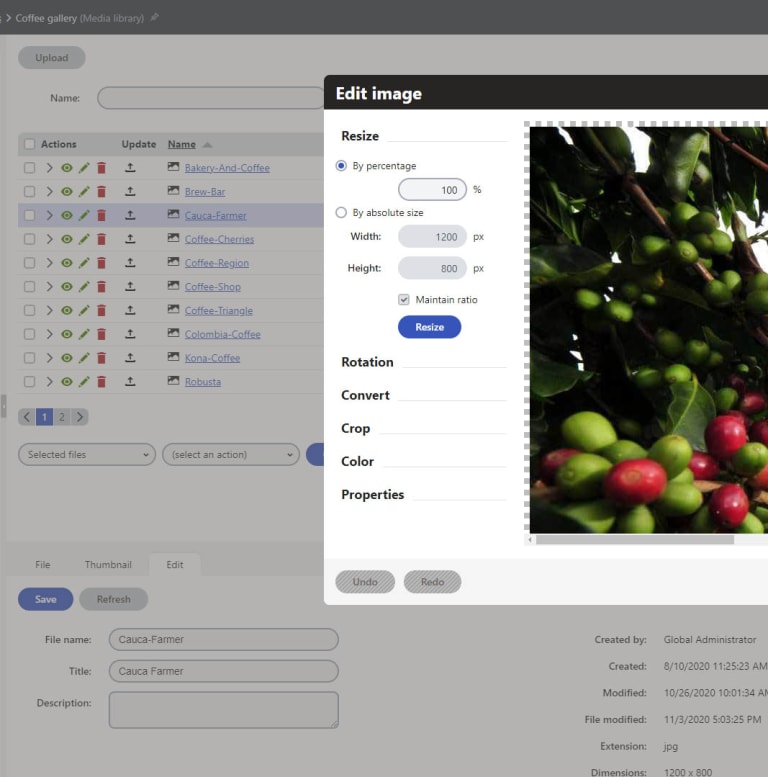 Attach assets directly to pages
Attach any relevant file directly to any particular page and make it reliably associated to the page even if you decide to move it in the content tree or make a copy of it. This simplified management of files makes it easier for your content administrators to keep the website content consistent.
Edit and adjust images to fit your needs
There are no design limitations! Leverage the full power of the built-in editor that allows you to resize, rotate or crop images on the fly, convert them to another format, and even change them from color to grayscale. Given the images are transformed in the background programmatically, you can breeze through the image edit seamlessly, removing it as a hurdle in your content creation process.
Make your website accessible with AI Image Recognition
Reach a wider group of customers through better accessibility and SEO. If you add a description to your images in the Media Library, it's automatically used as an alternative text on your website. If you don't fill the description, Kentico Xperience can automatically add one generated by Azure AI Image Recognition. You can see the description immediately, and you can change it if you're not happy with it. Images with alternative text boost your SEO, as potential customers can easily find your webpage with a relevant image.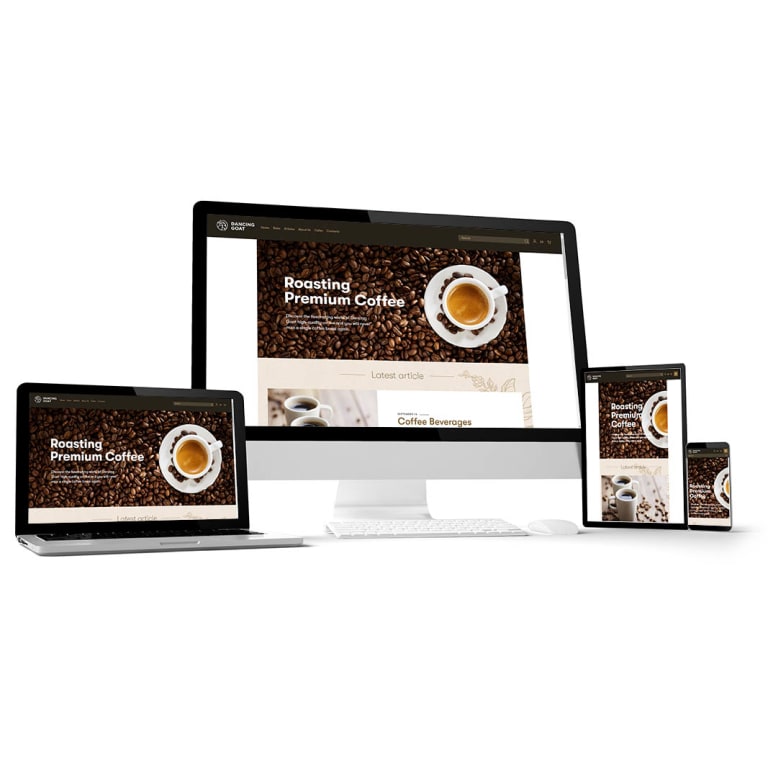 Make your images responsive
Don't compromise on the look and feel of your website. Simply, upload your images, photos, or other assets once and rest easy knowing that their dimensions adapt automatically to fit various layouts on any kind of device.
Keep content secure
Assign permissions and roles over your digital assets to always make sure they're in responsible hands, keeping content secure, safe, and organized. Specify who can upload, manage and view them, and prevent unauthorized content contamination.
Try Kentico
Beat the competition and start delivering results with the only digital experience platform that combines advanced capabilities, a short time to value, and ease of use.