Our special committee evaluated all projects submitted to the Special Jury Awards categories and settled upon these finalists. And now the results are in! To view the winning projects across all categories, check out the Site of the Year 2018 Winners.
1. Best Kentico Cloud Implementation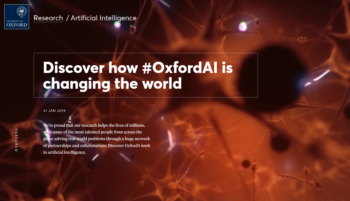 Implemented by Syndicut
The University of Oxford was using a Drupal CMS and was looking to move toward a headless CMS, which would not only serve content to the website but also feed content to other applications, for example, Apple News and Flipboard. There was a priority to move all 2,500 articles in their entirety from the existing Drupal system into Kentico Cloud, including categories, tags, and images. The full implementation took around six weeks. The strict timescale was achieved by utilizing the Kentico Cloud boilerplate and adding customizations. A majority of the Kentico Cloud features on offer was utilized to the full potential, such as Taxonomy, Roles, Webhooks, and responsive images.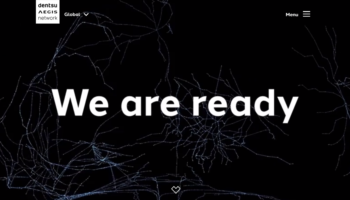 Implemented by isobar
Their new website needed not only to position Dentsu Aegis Network as a leader in the market but also bring to life their vision of "Innovating the Way Brands Are Built". Isobar was on a learning curve regarding the full capabilities of Kentico Cloud and how these could be applied to a multi-site of 26 different markets. Isobar built the websites on a Ruby on Rails platform and designed and built Ruby on Rails SDK. The project is a great success in terms of the number of leads created (a primary purpose of the project). Since launching early this year, it has grown from almost no leads to 1,500 new business leads.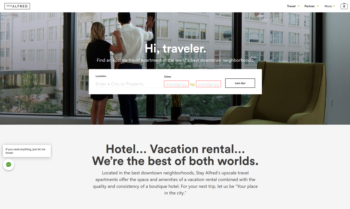 Stay Alfred offer the space and amenities of a vacation rental combined with the quality and consistency of a boutique hotel. They aimed to reinvent the experience of looking for and purchasing rooms. The Stay Alfred project has a set of dynamic data in rates and availability and fairly static data in descriptions and images. The entire implementation took three months including the development of custom solutions to power dynamic data. The overall outcome of the project is an increase in organic traffic, conversion rates, time on site, and number of pages visited. Since its launch, Stay Alfred has booked $12 million in revenue on the site.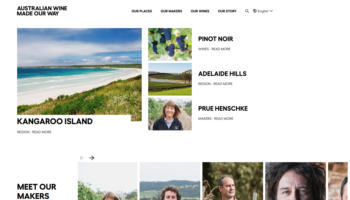 Implemented by Devotion
Australia is one of the world's biggest wine producers—the world's fifth largest exporter—and their wine-making is innovative, evolving, and complex. Devotion was engaged by Wine Australia to create a consumer-facing website that would raise the profile of Australian wine locally and globally, making it the number one choice in markets such as China and the US. This new website also needed to persuade wine drinkers to consider switching from non-Australian wine to local wine and showcase the history, heritage, and passion of Australian winemakers.
2. Best Customer Success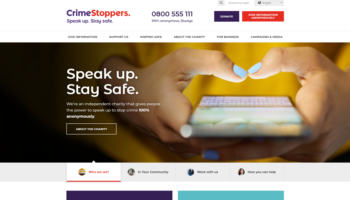 Implemented by The Pull Agency
This project is a relaunch of a clear, rebranded, informative, and intuitive website for Crimestoppers that streamlines and increases anonymous crime reporting, encourages donations, and showcases their services, campaigns, and events. Kentico E-commerce functionalities integrated with payment gateways Sage Pay and PayPal meant that Crimestoppers could take donations directly onsite. After the new website launch, there was a 25% increase in anonymous crime reporting and a 122% increase in volunteer enquiries. With more than 300,000 reports sent to Crimestoppers each year, there are 25,000 arrest and charged/other positive policing outcomes.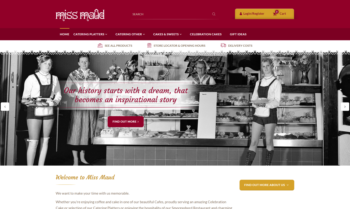 Implemented by Alyka Pty Ltd
With almost fifty years of existence, the Miss Maud Group serves Australians throughout their 18 cafes, a fast-growing online catering business, a 52 room boutique hotel, 180 seat smorgasbord restaurant, and bakehouse operating 24/7. Their new Kentico website significantly reduced the time to place online orders for returning customers. Now, customers are able to find all product information online, eliminating having to call the store. YoY comparison shows a 25% increase in online sales. There is also a monthly average of 15,500 "users" visiting the site, 110,000 page views, and an average of 2,700 orders per month.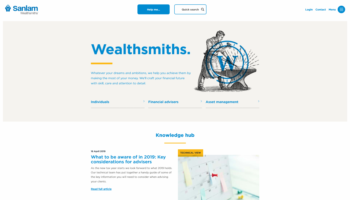 Implemented by Crafted
Sanlam's rich heritage in providing financial products and services spans over 100 years. Following a customer insights project, Sanlam UK wanted to turn that insight into action and commissioned Crafted to deliver its new website. To drive more enquiries and to position Sanlam UK as an industry leader for financial information, it was necessary to deliver a fast, secure, reliable site that supports a client portal and provides a high level of content flexibility and a digital brochure builder. The new website delivered a 42% increase in site traffic, a 37% increase in pages viewed per session and an impressive 150% increase in inbound enquiries in the first few months alone.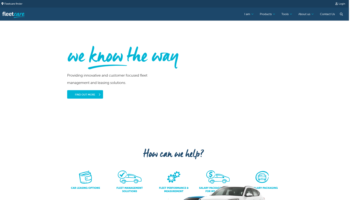 Implemented by Devotion
Fleetcare needed to significantly rebuild their digital presence to better portray their positioning, to include a personalization feature to generate leads, and to integrate better with Salesforce. Following the redesign, Fleetcare content managers can easily create new pages, update existing pages with new components, create campaign landing pages, build marketing automations, and deliver a sense of community. Comparing the period Nov 2018–Feb 2019, to the same period a year ago, Fleetcare experienced a 100% increase in pages per session and a 120% increase in "contact us" submissions—a key goal in the redesign.
3. Best Graphic Design
Implemented by Exetera | thinking digital
The goal of the project was the ability to communicate to different market segments (automotive, industrial design, mold makers, construction industry, gardening, transport, and production for third parties). Before starting the graphic plan of the project, Exetera | Thinking Digital carefully analyzed the market on the basis of the ASA Abell model and identified five very compartmentalized areas. Each area guides the client toward the focus of her or his attention.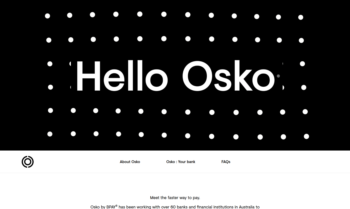 Implemented by Adrenalin Media
The Osko brand was centered on the subtle and simplistic iconography of the dot. It was the focus in the hero animation of the Osko branding on the homepage, but then also subtly used in dot points and the design of icons. Creative animations were used to distinguish the brand from traditional websites used in the banking sector. The animations were also designed to reflect the same brand values of the Osko payment service—a fast and easy transfer. The visual inspiration was drawn from an art gallery—modern, sleek with simple UX—combined with the secondary goal of attracting a younger audience.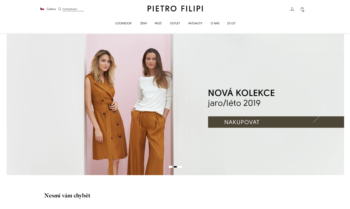 Implemented by Bluesoft s.r.o.
Over time, a few employees in a storeroom in Prague, Czech Republic, grew into today's team, with roughly forty branches of high-quality fashion in six countries around the world. There were several goals set up since the beginning of the project: an urge for a clean and simple design of minimalistic approach, a portfolio of high-quality photos of products that would be subsequently displayed via all types of devices. To improve e-commerce functionalities, Bluesoft integrated the website with ERP system ESO.
4. Best Integration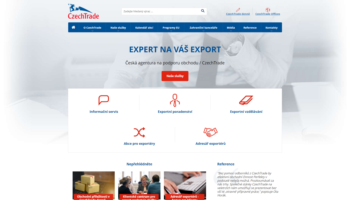 Implemented by AUTOCONT a.s.
The CzechTrade Agency is a national trade promotion organization established by the Ministry of Industry and Trade with the aim of developing international trade and mutual cooperation between Czech and foreign entities. The aim of this project was to create a portal for the CzechTrade website group. Its purpose is to inform domestic legal entities about the possibilities of exporting and provide agency services. The most important area of the project was integration of Proexport CRM solution - SINPRO information system (based on Microsoft Dynamics CRM), which is the main source of synchronized content.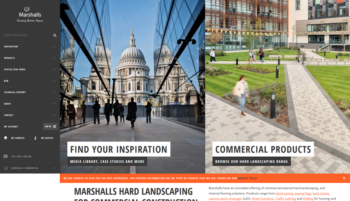 Implemented by NetConstruct
Kentico MVC has provided Marshalls with a flexible and secure platform to integrate with the third-party functionality required to streamline their CMS and integrate with their PIM, allowing them to showcase their broad range of products and services and to generate fresh leads. The team prototyped the integration work with Salsify to create a PIM system that would draw product information from a single source, integrating with Azure Cosmos DB to provide better platform performance. The site has seen significant conversion improvements since its launch: 219,000 new site users, 1,000,000+ page views, and 2,000 quote requests.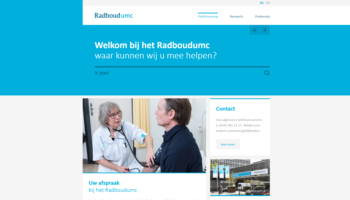 Implemented by TrueLime
Radboudumc is a medical center, specializing in patient care, scientific research, teaching, and training. The vision of Radboudumc was that the website and intranet will be united under one digital lobby that serves as an entrance for both patients and employees. Within this portal, Radboudumc can offer the correct and relevant information to all target groups. To find an overall solution was challenging and complex, but the final result includes extensive possibilities and has proven to be very succesfull. It has been integrated with Microsoft AD, HR-system BAS, recruitment software Connexys, integration with CAPP and payments via Buckaroo. The intranet was launched in December 2018 and it daily reaches 75% of all employees (15,000 unique visitors).
5. Best Kentico Online Marketing Implementation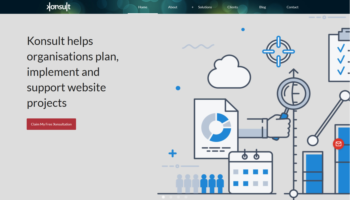 Implemented by WDM
The primary goal of Konsult is to help organizations implement Kentico or Sitecore content management systems by providing hands-on consulting and service. They do not only develop but also scoping, planning, project management, and penetration testing. Their new website is designed as a showpiece using all the out-of-the-box features that Kentico can offer. Among other Kentico online marketing functionalities, they utilize contact-groups, personas and personalization, campaigns, and email marketing.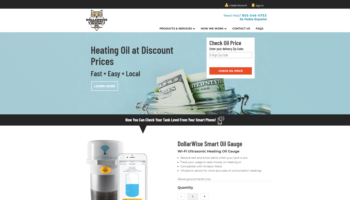 Implemented by iMedia
In 2015, iMedia created a new, easy-to-use, secure version of the DollarWise Oil site that would facilitate visitors in placing orders online, alleviating call volume to the call center on Kentico EMS version 8.2. Using Kentico EMS v11, iMedia built an integration to DollarWise Oil's proprietary fulfillment system and implemented business rules that protected specific assets. iMedia utilized the Marketing Automation feature to not only send out shopping cart abandonment emails but also, in real time, pull critical information from the fulfillment system to facilitate the abandonment flow.
6. Best Migration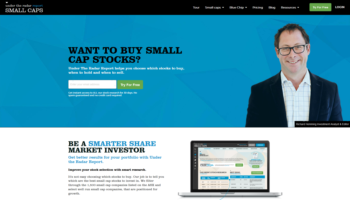 Implemented by Pretty
Pretty has been working with Under the Radar Report for eight years since the business was a start-up. They provide access to small cap research written by Australia's leading small cap investment experts. However, their former platform Adobe Business Catalyst had many restrictions that have stalled the company's growth. It took one year to migrate everything to Kentico. Pretty applied a new design and delivered a more SEO friendly website. It's more marketing-friendly, it's faster and easier to manage, it's got more structure with staging and production environments and all round it's a much better site than it's ever been.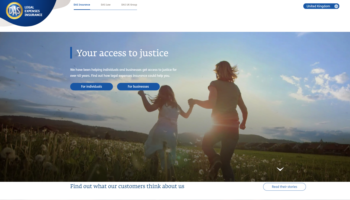 Implemented by Positive Technology
DAS UK is in the process of the digital transformation of their former websites based on Sitecore. Positive has rebuilt the corporate web presence— Group, Insurance, and Law businesses—on to Kentico EMS. Kentico provides a single platform for the group as well as GDPR support and advanced workflows for Compliance. Personalization, Salesforce integration, and Marketing Automation are planned in later phases to increase engagement. In the initial launch phase, users have risen by 19%, sessions are up 15% and page views are up nearly 12%. Organic search acquisition is up overall by 114%, Google increased by more than 123% and Bing by more than 67%.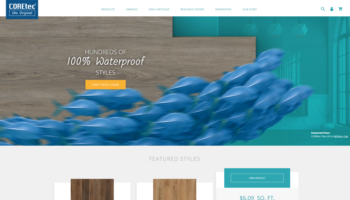 Implemented by Shaw Industries
COREtec was looking to move from manufacturer-facing to consumer-facing communications. The site needed to be able to connect to the Shaw sample API so users could make samples purchases, check stock, and integrate into Google Maps API for the users to find resources related to floor purchase. In one year, after migration from BigCommerce, the site received more than 1.2 million visitors spending an average of four minutes exploring the site. COREtec exceeded their goal for samples ordered online by more than 1000%. In addition, Kentico has provided the ability to reach consumers across the globe, with site translation in key European markets.
7. Largest Site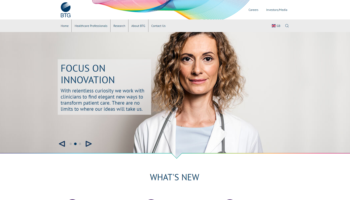 Implemented by Discover IT
More than seventy years of existence and a well-established position on the global market deserved a significantly updated digital presence. Until the end of 2018, there were two main websites for BTG—the main corporate website built on Umbraco and a healthcare professional targeted website on Kentico. The scope of the project was to develop the corporate site on Kentico and to migrate and merge the healthcare website into the same site. Rich in content and complexity, the website contains 28,000 documents stored in Kentico and 229,000 Google indexed pages.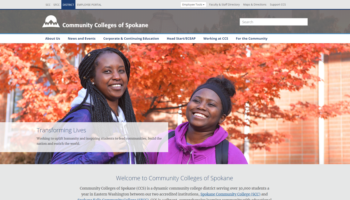 Implemented by High Monkey
The Community Colleges of Spokane (CCS) serves 38,000+ students a year in a 12,300 square mile area of Eastern Washington. The content of their former three separate websites was reviewed, rewritten, and tracked and migrated via Kentico Draft—work began early in the project before any website design work was started. There are 17,000 documents and custom pages appearing across different websites based on taxonomy. Kentico allowed the High Monkey team to develop templates with content Web Parts, keeping the amount of custom development to a minimum.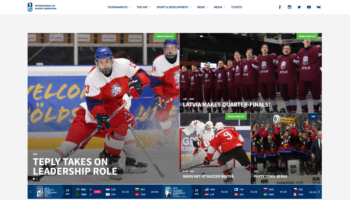 Implemented by solidIT AG and EMAKINA
The International Ice Hockey Federation is the governing body of international ice hockey and inline hockey. Their new website is not only a content hub for storing data added by editors but also for tournament and game data imported through the data interface from the client side (participating teams and players, live data, game statistics, near live video integration, …). The project is in the hands of 20+ content editors, it is also localized into 13 cultures (and growing), contains more than 23,000 pages (and growing), monthly pageviews are 10,000,000, and the overall visits count is 3,500,000. In the first season after the website redesign, 100% increase in visitors and 300% increase in pageviews has been seen.
The winners will be announced on April 25, 2019. Stay tuned to find out if your favorite site succeeded in getting the top spot!