With a solid understanding of digital experience maturity, companies can assess the right tools to create powerful digital experiences. Without it, everything becomes a bit more complex. But don't worry, thanks to our brand-new calculator, assessing your level of digital experience maturity just got easier – read on to learn more.

Digital experience maturity is more than a marketing buzzword. All too often, we find that a lack of understanding around digital experience maturity means customers don't see the results they expect. They don't have the right tools at their disposal or don't utilize the tools they have fully. This is one of the reasons why we created the Digital Experience Maturity Model and are now pleased to introduce an interactive digital experience maturity calculator.
But before we dive into what it is and how the results are going to impact the way you operate, let's first quickly explore why we believe understanding your digital experience maturity is so important.
What is digital experience maturity?
You know that your online presence needs to deliver outstanding personalized customer experiences that welcome, delight, and nurture your customers along their journey toward brand loyalty. And you know that in order to provide this you require:
Deep customer insights from across your various touchpoints all in one place to form a 360° customer profile that helps you understand who your customers are and how they are feeling and behaving. You need to understand their needs and frustrations in order to craft a specially-tailored experience of your brand.
The technology that will turn those insights into action and then results. You need the tools that enable you to deliver personalized experiences at scale—each tailored to your customers' interests and desires—across all touchpoints, including web, mobile site, app, email and social.

And this is why so many companies have jumped on the digital transformation movement. Being able to deliver this kind of experience is not a nice-to-have but an imperative. Customers expect it.
Skill. You must have the ability to leverage your tools to best effect in order to execute your customer experience strategy quickly and efficiently and be able to iteratively enhance it in an infinite loop of learning and improvement.
This is where digital experience maturity comes in. A company's digital experience maturity is its level of sophistication in measuring and delivering digital customer experiences across touchpoints. It's not just about having the analytics and tools, but having the skills, too. It's not actually about having all the bells and whistles of customer experience but putting the right tools into the hands of those who can leverage them to the max and in the most efficient way.
This requires a level of self-awareness—an honest understanding of where you are digitally as a company, where you want to be, and what steps lie between the two. Just as in life… knowing your limitations is just as important as knowing your potential.
How does knowing my level of digital experience maturity help me?
Being able to leverage your DXP tools efficiently and effectively depends on your level of digital experience maturity. Instead of wasting time and money on tools and resources you're not yet ready to fully benefit from, you're able to focus on the things that will bring value to your business today. You'll know when it's the appropriate time to dive into the more advanced tools your DXP provides, as well as how to get the most out of them when you do. Tools like:
Marketing automation
Content personalization
Email marketing management
Social media marketing
Search engine optimization (SEO)
A/B testing and website optimization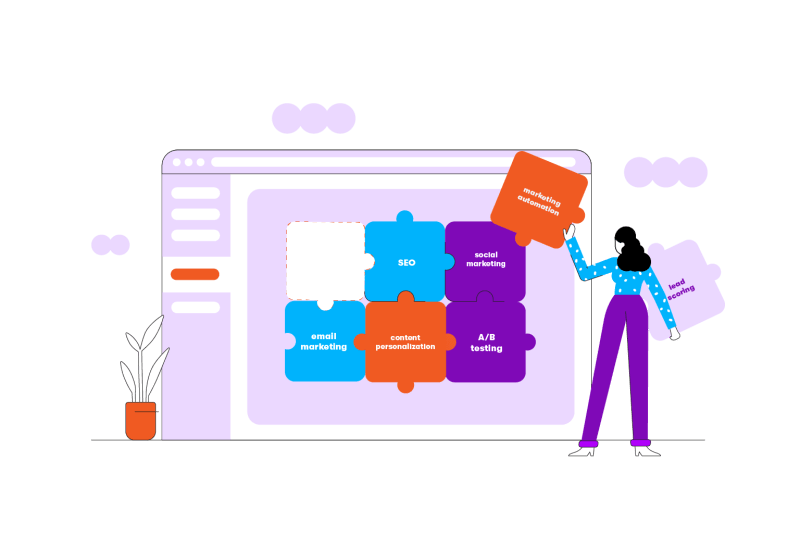 Introducing the digital experience maturity calculator
We've published an easy-to-use Digital Experience Maturity Model and ebook to help you work out how digitally sophisticated your business is, which DXP features are the best fit for you, and the order in which you should consider adopting new features as your digital needs grow.
Well, today we're proud to launch an interactive digital experience maturity calculator, which uses specifically constructed questions (exploring things like the extent to which you utilize specific tools, your approach to content design, and how big your marketing team is) to guide you through the model step by step and to calculate a tailored assessment of your digital maturity, your optimal path to digital growth, and how to get started on it right away.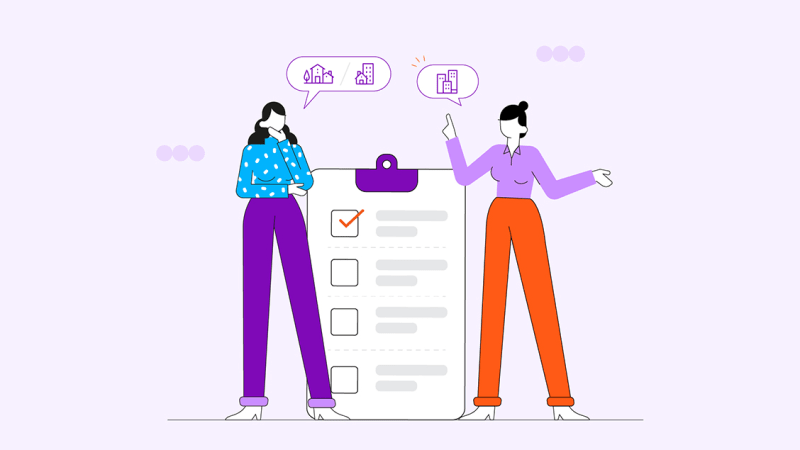 If you're looking to improve your business and marketing performance, you need a clear and honest understanding of where you're currently at so you can design a path that never requires you to run before you can walk, and that (no matter what speed you're traveling at) will ensure you're always on course with your goals.
Digital maturity is key to getting the results you expect from your marketing efforts and DXP and we want nothing more than to help you achieve them.