Creating an online store in three months and exceeding expectations
Marshalls PLC has been supplying innovative concrete products since the 1890s and is the UK's leading external landscaping business. As part of their digital transformation program, Marshalls created a cloud based digital platform to deliver a set of brochure-driven websites, providing inspirational digital experiences for both B2B and B2C customers.
months needed to launch commerce store
Background.
The COVID-19 pandemic and subsequent lockdown presented a number of challenges and constraints to Marshalls' main consumer distribution channel, that of 'brick-and-mortar' builder merchants. In response, Marshalls, driven by the ongoing investment in digital technology, chose to pivot their business model and focus on launching their first online store for consumers in a short timeframe of just 3 months. The results were a tremendous success.
Challenges.
The journey to creating a digital platform
Back in 2017, when Marshalls PLC started to formulate their digital strategy, they made the decision to integrate best-of-breed third party SaaS solutions rather than writing bespoke software themselves. This innovative approach of integrating cloud solutions served as a digital backbone for the organization, optimizing processes through increasing resilience, and improving efficiency, reducing considerably the time, resource, and costs associated with delivering software solutions.
The digital platform was initially created to serve brochure websites with a longer term view of eventually moving into digital commerce. As such, it comprised of three key systems—Kentico for content management and digital marketing, a product information management (PIM) system, and a digital asset management (DAM) system.
In early 2020, Marshalls took the decision to upgrade their Kentico platform to the latest version, driven by governance, security, and the platform's roadmap. Through the collaborative working of Marshalls delivery and programme management blended with Kentico Consulting, the whole upgrade was successfully completed in less than 4 weeks, owing to the planning, control, and technical expertise both parties brought.


Market changes call for a new digital experience
Marshalls' long term vision was always to migrate from a brochure-style B2C website to that which allowed the purchase of products from distribution partners' websites via a series of online stores.
However, the onset of the global pandemic forced a rethink as end consumers were unable to purchase Marshalls products via the traditional distribution channel of builder merchants, due to the restrictions imposed by the COVID-19 pandemic.
The situation now demanded the business enable commerce functionality on their existing B2C website as soon as possible. After examining a couple of third-party commerce solutions, as part of a wider programme of work, Marshalls decided to create the online store using Kentico, leveraging its out-of-the-box commerce functionality to in the main design a user journey that would adhere to Marshalls security and governance standards.
Solution.
With Kentico, Marshalls was able to leverage out-of-the-box functionality to create a core digital commerce journey that could be tailored to match the needs of end consumers. Marshalls based the user journey around the standard Kentico basket object and stages it offered. The focus was on using the standard object offering wherever possible and adding custom methods and extensions to tailor for specific business needs.
Security compliance was a critical factor in the choice of Kentico. Marshalls' security team were impressed with the quality of response and security accreditation provided by Kentico. This was further enhanced by the excellent results from penetration tests performed by both Kentico consultants and external third parties.

Marshalls adopted a headless architecture with the PIM, DAM and Kentico software abstracted away from the front end solution, providing Marshalls with ultimate systems flexibility. The decoupled architecture allowed Marshalls to integrate Kentico with numerous third party software solutions, search providers for robust, multifaceted searching, payment gateway for secure transactions, and address verification for delivery tracking.

Out-of-the-box Kentico capabilities were used to define business rules, improve metadata and SEO rankings, and drive core marketing automation throughout all stages of the customer journey.

Results.
Marshalls adopted agile principles and developed an MVP commerce offering within 3 months. This was launched in May 2020 to help support end consumers in locating and purchasing products during the restrictions imposed as a result of the pandemic. The resulting performance of the website surprised everyone within Marshalls with online revenue, traffic, average order value, and product mix, all exceeding expectations within the first 2 months of trading.

The next phase of the project is to further develop the initial MVP offering, focusing on this new online channel, leveraging inbuilt functionality within Kentico, such as up-sell / cross-sell opportunities, personalization features, promotional activities, and look to utilize artificial intelligence from third party providers to enhance the online consumer experience further.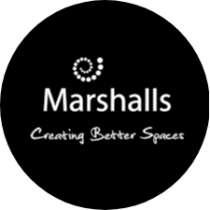 Kentico support and consulting helped us enormously with the technical aspect of the upgrade, supporting our key developers and offering assistance when required
The project could have taken 3 months or longer without the specific input of Kentico consulting and as a result we managed to perform the upgrade in less than four weeks, creating sufficient time to work on other strategic projects.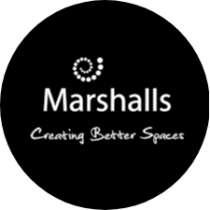 I was impressed by the commerce solution within Kentico Xperience and how comprehensive the functionality is out of the box
It is essentially a full-featured e-commerce platform with excellent security accreditation and one of the key reasons we could deliver a solution in quick time.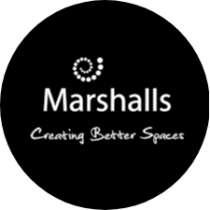 This was digital transformation in a nutshell. We adopted an agile mindset and based our business rules on standard out-of-the-box Kentico Xperience e-commerce capabilities
We didn't reinvent the wheel, we used what we could from 3rd party software and integrated with bespoke code where appropriate. This approach combined with our excellent collaborative working relationship with Kentico allowed us to hit a challenging deadline whilst also generating a future online revenue stream for Marshalls.