BANKING
The new Komerční banka web site is based on Kentico EMS. The platform was selected for the ease-of-use, scalability, and the ability to reuse both content and functional components that should facilitate the transition to a unified platform on other KB sites.
reusable components created
Background.
Komerční banka is one of the leading financial institutions in the Czech Republic, Central, and Eastern Europe, and it is a member of the Société Générale Group.
The bank was founded in 1990, and today has more than 7000 employees and more than 1.6 million customers in the Czech Republic.
Komerční banka is the parent company of KB Group, which provides additional specialized financial services, including:
pension funds

building society schemes

factoring

consumer lending

insurance




For many years, Komerční banka has been using a content management system designed for its needs by a local contractor. Above all, due to the need for more control over content management, allowing advanced marketing capabilities to improve overall user experience on the web and reduction of operational costs, it decided to select a new platform.
When selecting a new platform, great emphasis was placed on the ease-ofuse, scalability, and the ability to reuse both content and functional components that should facilitate the transition to a unified platform on other KB sites.


Goals.
To increase business opportunities through better user experience, optimization of information architecture and connection with other commercial channels of Komerční banka.
To create a new, eye-catching content that will increase users' ROI and simplify content management for operational changes.

To connect the web platform with other Komerční banka systems to increase automation and provide new services to end users.
To ensure a reusability of content and functional components across the whole site that will gradually be placed under a single platform.

To have an ability to use online marketing tools within a single platform to improve user experience and promote business opportunities.




Challenges.
One of the biggest challenges was coordinating work on creating new content and preparing functional components along with integration into existing Komerční banka systems.
More than 25 people working in the ACTUM team and the KB team worked on the project.
Data security and maximum web application availability were top priorities in designing infrastructure and integrating.
Components must be very versatile, so they can be used virtually anywhere on the web.
An ambitious timetable required content delivery basically from the very beginning of the project.


Solution.
The new Komerční banka website is based on Kentico EMS with two web servers to ensure maximum availability and maximum user experience thanks to low responses.
To ensure true maximum availability, even in the event of a total failure of both data centers while minimizing user comfort, functionality has been implemented using Kentico customization tools, which store a daily static HTML export of the entire site to which traffic can be redirected immediately after a complete downfall of the Kentico platform. With customization, the static web looks almost identical to the normal web, with dynamic components being either completely hidden or alerts the user of their temporary downtime.
At the start of the project, components for product data folding were developed with the highest priority, making it the largest content section of the entire site, allowing content to be edited and edited by publishers from the very beginning of the development phase of the project.
The whole solution is integrated with more than 15 Komerční banka systems, such as a loan calculation system and other products, an internal system for managing sales opportunities from forms and other contact points, a system for sending a full KB notification group, an online ordering system, and meetings, systems providing data exchange rates, transparent accounts and many more.
For managing multiple email campaigns, the Kentico Email Marketing functionality is used. This functionality can collect contacts from several contact groups, through the creation of mail templates, to distribution and evaluation.
Results.
The development of Komerční banka's new website lasted for 12 months, during which ACTUM:
developed more than 100 universal components with ease of use in any location
created more than 20,000 new Kentico documents in a tree structure in two language versions
integrated the entire solution with more than 15 Komerční banka systems
helped to adopt a new platform in the bank to have full control over the entire system and to manage content, mail campaigns and work with other marketing tools such as Email Marketing, Activities and Personalization, Contact groups and Web Analytics
deliver a solution that is stable, ready for high load and has several failsafe scenarios so as not to reduce user comfort


Key criteria for choosing Kentico Xperience.
Ease-of-use administration UI: user-friendly interface allows business users to manage the website

Component-Based Solution: using web parts and widgets to create whole pages through browser

Out-Of-The-Box Functionality: ready-to-use components accelerated development

Multisite Architecture: components and data could be shared across multiple websites

Easy Integrations

Online Marketing Features




Used features
Email Marketing

Activities and Personalization

Contact groups

Web Analytics o Plan to use:

A/B Testing

Marketing Automation

Security
Thanks to the new Kentico digital platform, our website is more transparent and understandable for our customers
In addition, our new site allows simpler and much more efficient work for our marketers who prepare content for the site. The ACTUM team has done a really great job at a consistently high level.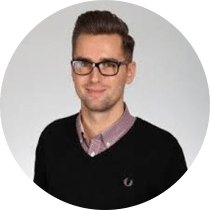 The new website for Komerční banka was definitely one of the most comprehensive Kentico projects ever
Especially thanks to the number and scope of integrated systems, availability, and security requirements. With the out-of-the-box functionality, the Kentico Platform has enabled us to meet project goals again to the satisfaction of the customer. I have to appreciate the excellent cooperation of our team and the internal team of Komerční banka, which led to the successful launch of the first .NET application open to the public at Komerční banka.