From healthcare providers and services to sports charity and theatre, these shows must go on! Here are some fresh Kentico MVC implementations, as well as e-commerce solutions ready for your review.
As a world first, Audacious have developed technology that helps customers who suffer from hearing impairment to receive and hear mobile calls more clearly. The Audacious website was designed and built to be the central hub for their customers, connecting their sales, billing, support, and account management systems into an easy to access interface. Leveraging Kentico EMS features, in this case, means utilization of Email Marketing, Contact Management, and Marketing Automation. Kentico MVC permitted quick and efficient delivery of the site by .Net developers who were not familiar with Kentico MVC previously.
Implemented by Positive Technology, United Kingdom
Kentico Gold Partner
Delete led a full digital transformation program for Laureus - the global sports charity. The aim was to consolidate three Laureus websites and fundamental parts of the organization into a unified, modern brand platform powered by Kentico that better expresses and communicates who Laureus are and what they do and, as a result, raise awareness of Laureus and 'Laureus Sport for Good', drive more engagement, interactions, and donations. The solution integrates with the video platform JW Player and contains the donations widget allowing users to choose the JustGiving campaign, the currency, and donation amount.
Implemented by
Delete
, United Kingdom
Kentico Gold Partner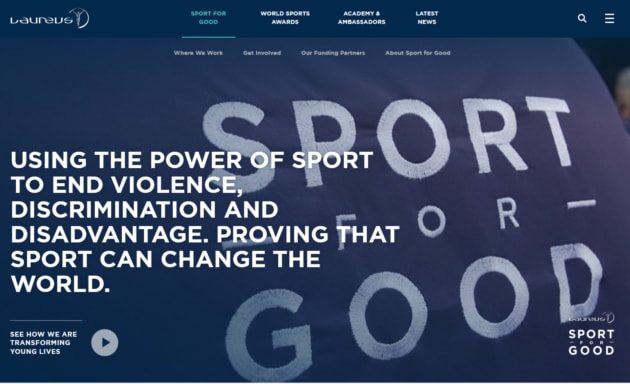 James Hardie Europe GmbH is a subsidiary of the worldwide James Hardie Group, which was founded in Australia. In Europe, they offer complete wall systems for drywall and timber construction and also innovative solutions for fire protection in buildings. Crucial objectives for this project were that all countries use the same platform and that continuous integration is enabled for all instances. Another goal was the custom integration with Salesforce in order to connect all products and dealers and to ensure automatic updates between the two systems. Rolling out the project in many different countries was aided by localization and cultures in Kentico.

Implemented by Emakina, Austria
Kentico Gold Partner
With more than 30 years of experience, AllWays Health Partners consolidates innovation, value, and customer service. Boston Digital redesigned and replatformed the website to serve their members, brokers, providers, and employers. Kentico enabled them to meet the tight deadline and allowed them to easily integrate with their own custom code. Moreover, this project utilizes Kentico custom tables that significantly helps Boston Digital with creating content. Visitors are now able to find the specific content they need—either a health plan, healthcare provider nearby, or drugs locator. For further marketing activities, the website is integrated with HubSpot and leverages Matomo and Google analytics.
Implemented by
Boston Digital
, USA
Kentico Bronze Partner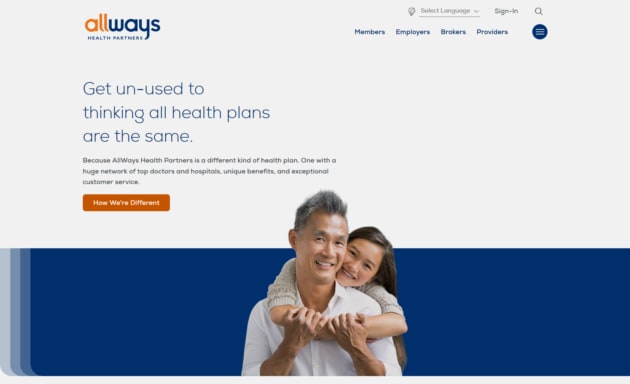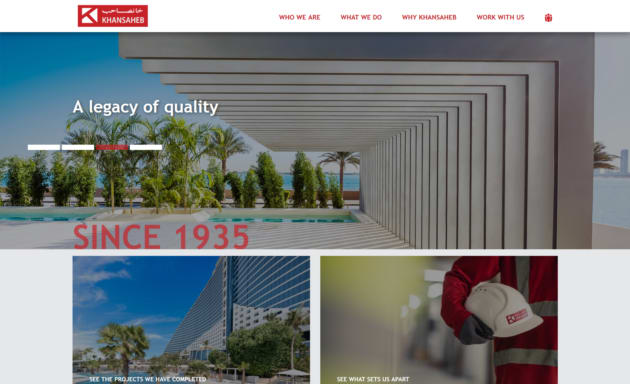 Khansaheb builds, fits out, upgrades, and maintains buildings and infrastructure in all sectors across the United Arab Emirates. Following five successful years with Kentico, this project is built using the MVC approach and its development took 16 weeks. According to the words of Tony Johny – Khansaheb IT Application Manager, there are no doubts that MVC architecture meant a great success: "It's so easy that we, ourselves, are adding content to the site within a very short timeline. Recently, we have added two more corporate sites on this platform." The website is also integrated with Azure Active directory for admin login authentication, so all images are mapped to Azure CDN for faster delivery.
Implemented by
Citytech Software Private Limited
, United Arab Emirates
Kentico Gold Partner
The City of Canning is close to Perth and represents around 93,000 residents. Their values oscillate around sustainable living, working, and learning and gave birth to their Build Smart Live Smart guide. They decided to build a new website within Kentico EMS and migrate all required content to the new site (551 web pages, 2,085 linked documents, 125 news items, and more). Crucial here also was Kentico Advanced Workflow, which enabled administrators edit, review, final review and publish steps, with email notifications and version control. Now, this sustainability-minded council has an equally sustainable website and their staff can focus on delivering services to local residents effectively and efficiently.
Implemented by
Integranet
, Australia
Kentico Gold Partner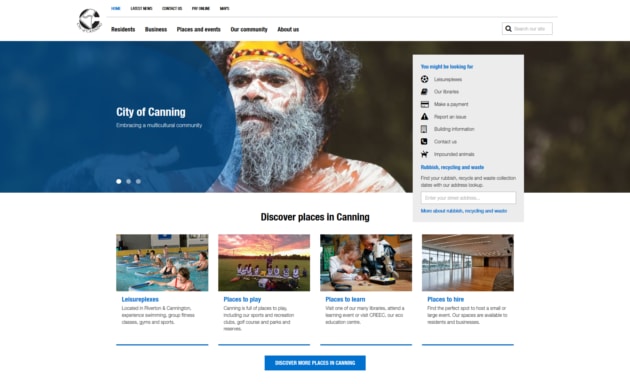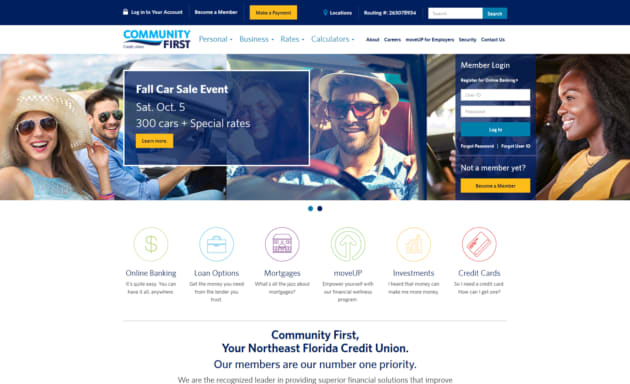 InetSolution specializes in the bank and finance industry, where they deliver secure and easy to manage solutions. It is within this environment, especially, that they leverage Kentico out-of-the-box functionalities – authentication, user management, or permissions. Community First Credit Union needed an EMS-based project to allow greater personalization of geo-targeted content, as well as to maintain a high level of security within the CMS and hosting environment. InetSolution employed their data security module to add form data encryption and multi-factor authentication to Kentico so that the site meets security requirements.
Implemented by InetSolution, Inc., USA
Kentico Bronze Partner
FTA is one of the biggest business groups in the UK, supporting, shaping and standing up for efficient logistics. The aim of their new website was ensuring that all member data is managed in Microsoft Dynamics yet exposed on the website and used for authentication and roles-based access. Plus, it was necessary to ensure that the new platform will handle maintenance of the company's events, to showcase their services, and provide them with a space for media. Also, their former online shop deserved further attention - a bespoke version was replaced by a Kentico E-commerce solution, allowing upselling across the site, which greatly increased customer retention.
Implemented by
Spindogs
, United Kingdom
Kentico Gold Partner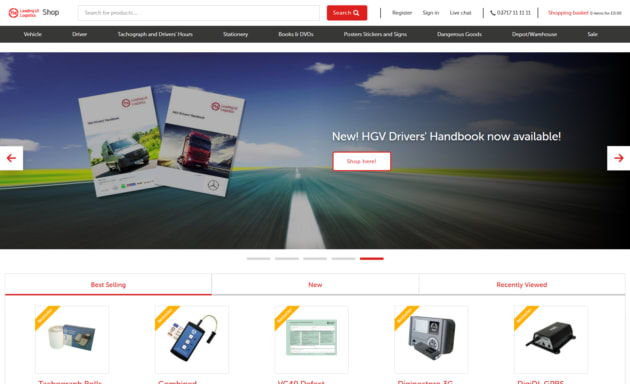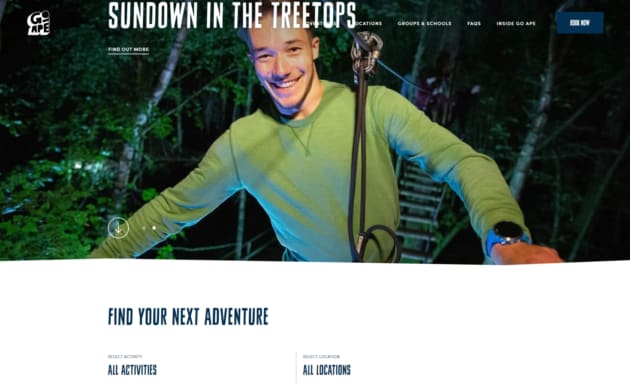 From treetop high ropes courses to off-road Segway tours and even axe-throwing, Go Ape adventures are enjoyed by families, school groups, and corporate teams nationwide. The website was launched as part of a large rebranding project, introducing a new visual identity to the brand. Along with aesthetic changes, Go Ape required a new website with increased accessibility, mobile-friendly content and a comprehensive CMS that can be used by many people to allow the easy upload of new content. It was important to create a secure user structure that allows some users to edit restricted content while super users can control access and make changes everywhere.
Implemented by Reading Room, United Kingdom
Kentico Gold Partner
For more than 70 years, Hearing Australia helps Australians rediscover the joy of sound, keeping them connected to the people and their lives. Hearing Australia has been rebranded from Australia Hearing, which caused a necessity to consolidate both websites as well as giving a new look to and feel for their new brand. Hearing Australia has lots of content, booking and assessment forms that have specific logic behind it. Kentico flexible content modeling allowed them to migrate the articles to a unified template. AKQA also utilized Kentico forms in various ways and connected them with Hearing Australia's SAP system.
Implemented by AKQA, Australia
Kentico Gold Partner