We hope you are enjoying the summer. In this latest Top 10 installment, we invite you to smell the summer flowers, beware of loan sharks while swimming in the sea, and enjoy sweet donuts. Here is your ticket to a summer ride - depart from Fiji, stopover in the U.S. and Belgium, and arrive in Australia. Fasten your seatbelts and take a seat by the window as we explore some interesting Kentico Xperience projects of July.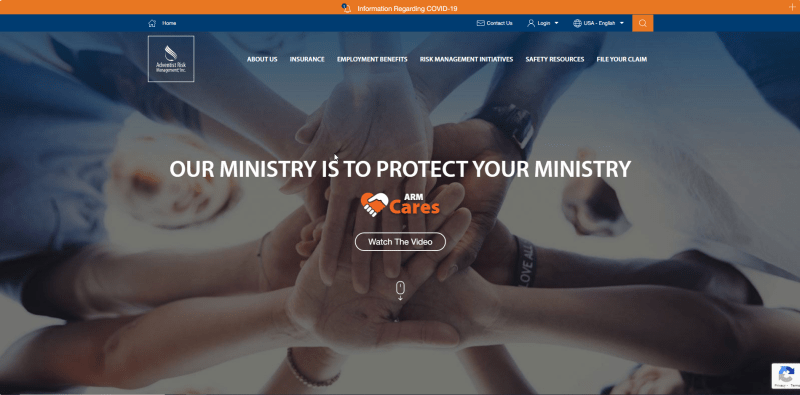 Adventist Risk Management
Adventist Risk Management®, Inc.(ARM) is the official insurance and risk management company for the Seventh-day Adventist Church and Adventist ministries around the world. Their website provides ARM clients with personalized insurance products and safety resources. In their latest project, they wanted to upgrade the version of Kentico Xperience and improve performance. Localization and Content Population features of Kentico Xperience helped deliver a region-specific website, displaying different content for different regions to show the right content to the right people.
adventistrisk.org
Implemented by Discover IT
Atlas Terminal
Atlas Terminal is a subsidiary of Atlas Van Lines, providing quality rolling stock and a complete line of moving-related equipment and supplies, in addition to a 24/7/365 road service, truck and trailer rental services, and complete repair and refurbishing services for trailers, tractors, and straight trucks. They needed to redesign their Terminal website and add commerce functionality to the site for selling, moving, and packing supplies and equipment. They also integrated products, inventory, and commerce with Atlas backend systems.
www.atlasterminal.com
Implemented by Wakefly, Inc.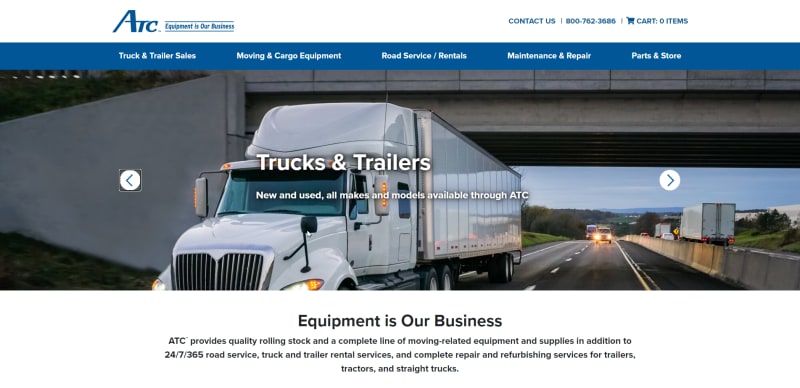 Donut worry, be happy
La Lorraine Bakery Group is a Belgian family-owned company active in the milling and baking sectors producing and selling high-quality baked goods worldwide. They were looking for a solution to gain a distinct, customer-focused way of promoting LLBG's donut range, unlike anything the competition can muster. The site does not use a background video as many others do, and instead achieves better results through non-standard JS animations. Take a look at the visually stunning site that promotes the client's donuts range in a playful, suggestive way.
www.donutworrybehappy.eu
Implemented by ACTUM Digital
Choices Flooring
Choices flooring, Australia's biggest flooring retailer, wanted their website to generate new leads and orders. They needed a modern and easy-to-use website for shoppers, allowing them to visualize their choice of flooring by uploading an image. The option to select flooring entirely from home through the website became even more important during the COVID-19 lockdown.
www.choicesflooring.com.au
Implemented by Day3 Solutions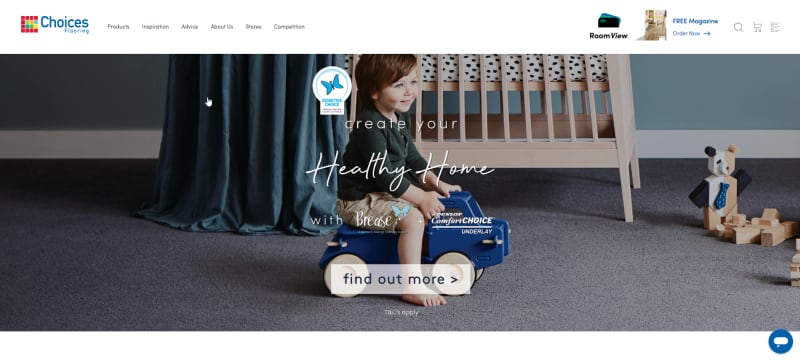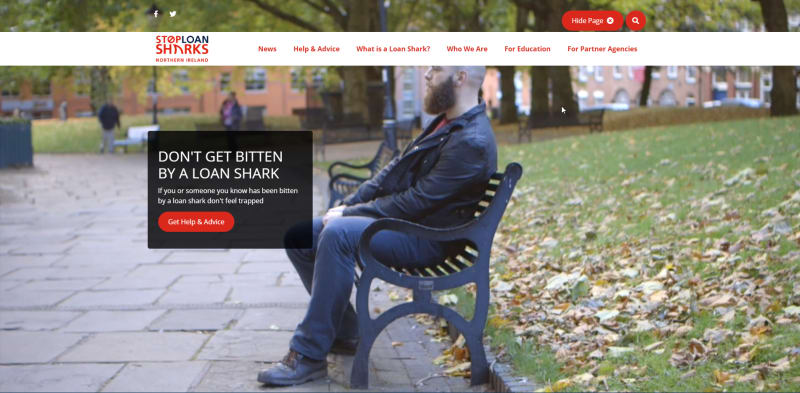 Loan Sharks NI
A government agency required a platform to educate citizens against the use of loan-sharks who are exploiting financially vulnerable people. Kentico Xperience allowed Loan Sharks NI to sensitively provide content on pages that could be quickly hidden if a threatening loan-shark or abusive partner came into the browser's line of sight. Etain used Kentico Xperience to carefully design certain features for Loan Shark NI, providing education content and useful agency support while bearing in mind security considerations for both the government agency and the consumers.
stoploansharksni.org.uk
Implemented by Etain Limited
Metal-Era
Metal-Era, a trusted go-to expert in the commercial roofing industry, required a complete redesign of the all-new Metal-Era website, built from the ground up on Kentico 12 using the MVC approach. The website has a modernized marketing technology architecture with the groundwork set for future functional upgrades. The MVC approach and Kentico Xperience content management capabilities have opened up content and product information, allowing Metal-Era to ensure everything is accurate and up to date without having to rely on IT for all updates.
www.metalera.com
Implemented by CI Design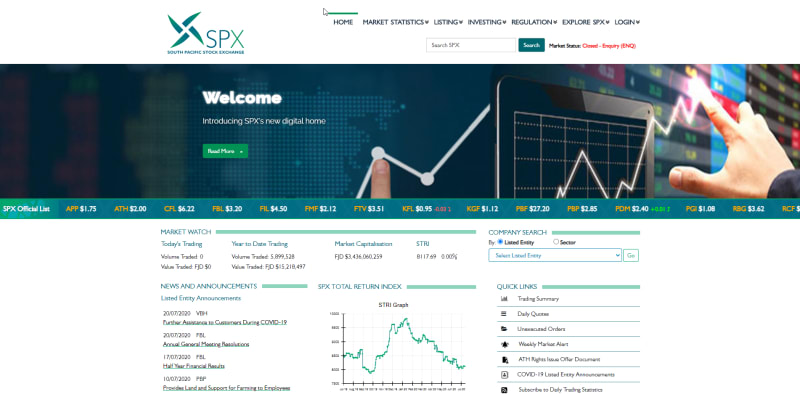 South Pacific Stock Exchange
South Pacific Stock Exchange (SPX) promotes the Exchange as the preferred investment and capital raising option. They work with a secure information technology infrastructure and innovative, timely, and reliable systems that support efficient delivery for security trading. SPX complies with international best practices in the securities industry. The Kentico CMS helped to create an API and addressed Portal Macro compatibility issues, Agent Data Vendor and Compliance Portal, Newsletter Subscription and other 3rd Party integrations.
www.spx.com.fj
Implemented by Datec (Fiji) Limited
Talent Montréal
Montréal International acts as an economic engine by attracting resources from abroad, thus accelerating the success of its partners and clients. Talent Montréal, a subsidiary of Montreal International, needed to create a portal that could serve as a powerful tool for both candidates and recruiters. The site integrated a highly customizable design, allowing the editors to create content pages that could contain several elements, and synchronized the public website/talent portal with the back-office CRM systems (Dynamics 365) and overall notification/workflow processes.
talentmontreal.com
Implemented by Logient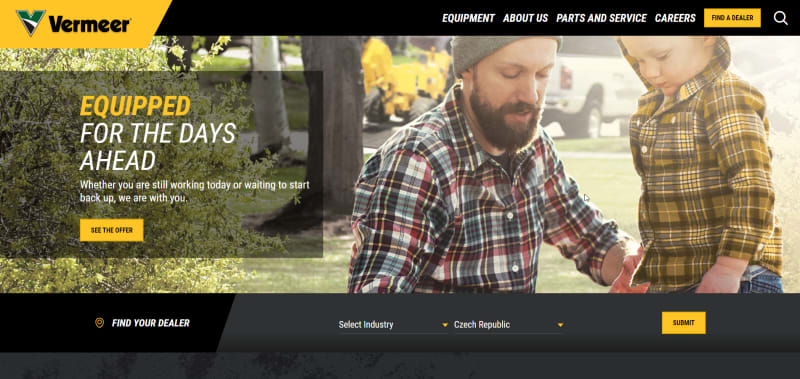 Vermeer.com
Vermeer Corporation delivers a real impact in a progressing world through the manufacture of high-quality equipment. The goal of the project was to replace the CMS for the existing Vermeer.com site with Kentico Xperience 12 MVC and create a heavily integrated site. Check out how Kentico Xperience 12 MVC solved the needs for the applications.
www.vermeer.com
Implemented by BizStream
Cornerstone Controls
Cornerstone Controls has more than 80 years of experience serving a broad range of industry applications with professional services and best-in-class products. They were looking for a solution, which would create a unified experience across all 21 Emerson Impact Partners in North America. The website needed to meet accessibility standards, had to be mobile optimized, and needed to provide access to the full product portfolio. New MVC architecture provided greater control and flexibility and the API allowed them to integrate thousands of products into Kentico Xperience and keep them in up to date.
www.cornerstonecontrols.com
Implemented by E-Cubed Media Synthesis Inc.