Site of the Year submissions are closed, and we'll soon reveal the finalists! But while you all wait on the edges of your seats, let's look at a new batch of Top 10 Websites for March. Kentico has helped provide health and homelessness information to Australians, leading financial support to Czechia, and specialized employee benefits in the USA. Read on to see all these great projects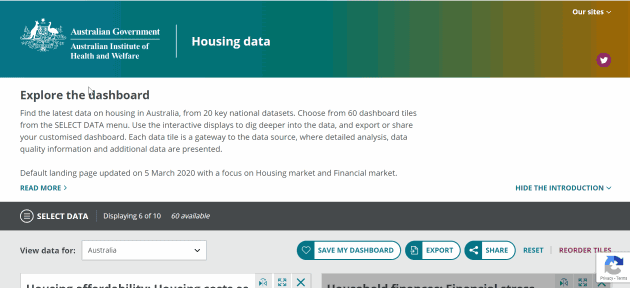 The Australian Institute of Health and Welfare (AIHW) is an independent state agency that provides information on health and welfare and releases over 180 publications each year. A dashboard was needed to consolidate national data and reporting on housing and homelessness in one place, with contextual information, regional insights, and internation data. Zeroseven implemeted a bespoke, user-friendly dashboard using Kentico 12 in Microsoft Azure. MVC allowed for flexibility and easy access to authors, while Workfows helped with reviews and approvals. The final product is an informative, data-rich dashboard for all Australians.
Implemented by Zeroseven, Australia
Kentico Gold Partner
Continental develops pioneering technologies and services for sustainable and connected mobility, with Continental Automotive under its umbrella, which focuses on different solutions for vehicles. The task was straightforward: a new website. It needed to be timeless, modern, and cohesive, while differentiating products and business areas. By using Kentico's Categories feature, com&on was able to logically and intelligently structure products and content for different needs. And with Staging, deployment from development to production was easy. The website now displays products in different languages, social media is integrated, and the website is dynamic.
Implemented by com&on GmbH, Germany
Kentico Gold Partner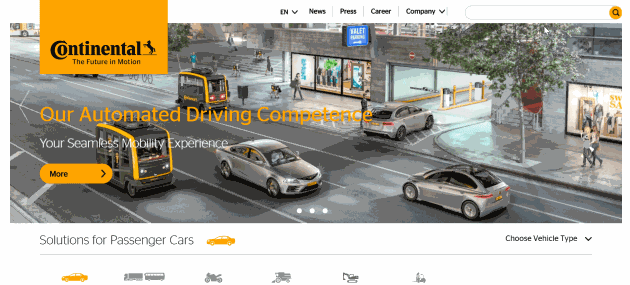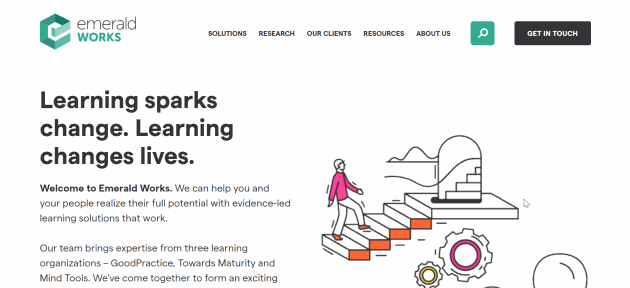 Emerald Works is a new brand comprising of three established industry specialists for learning and development training, thought leadership, and e-learning resources. Alongside a brand launch, three websites needed to be consolidated into one in a time-sensitive fashion. This included redefining audiences, empathy mapping, Google Analytics setup, and a full SEO migration from the three previous websites. Using Kentico 12 SP with MVC, Fresh Egg made great use of Widgets, the new WYSIWYG Editor, Scheduled Tasks, and Workflows. Since the launch, the migration has been a success. Initial organic traffic was greater than the three migrated sites combined.

Implemented by Fresh Egg, USA
Kentico Bronze Partner
Entire Travel Group (ETG) is Australia's most trusted, award-winning multi-destination wholesaler with direct services also available. This project needed to bring together 10 sub-brand and associated websites under one unified brand. A new and reliable digital platform that was easy to manage and could scale was also needed. With Kentico, Devotion delivered a website that delivers better customer experience, positions ETG as "destination experts", and makes content easy to create, modify, and display around a specific holiday. Users have increased by over 2,000%, and page views have increased by over 2,800%.
Implemented by
Devotion
, Australia
Kentico Gold Partner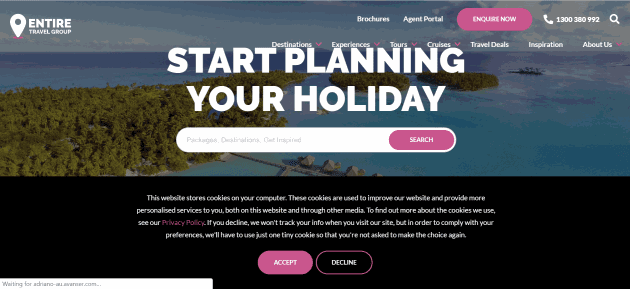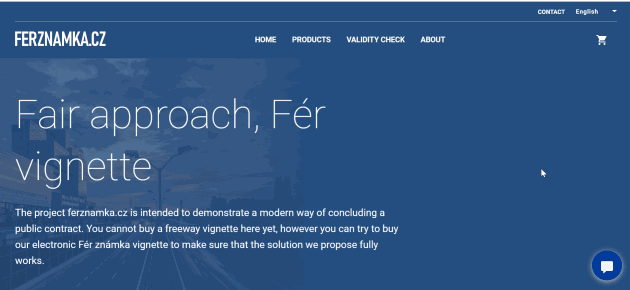 Fér Známka
A story that captured the attention of an entire country, the Fér Známka project was the result of a controversial USD$16 million government tender for a toll vignette website. ACTUM Digital challenged the tender and called for a hackathon in Prague to develop a fully-functional e-shop in one weekend. The resulting website was delivered on time and is now live in Beta. Running on Kentico 12, the e-shop also has mobile apps. The central system is written in .NET Core and is running on Microsoft Azure. It's open for other apps via API. Read more about it here.
Implemented by
ACTUM Digital
, Czech Republic
Kentico Gold Partner
Modrá pyramida is one of the leading financial institutions in the Czech Republic. A new platform that was easy to use, scalable, and allowed for reusable components was needed to build a brand-new website. The project also required a new information architecture and user experience planning in order to bring more business opportunities. They wanted to automate processes and simplify content management. ACTUM Digital chose Kentico for being the most secure solution for the banking industry. Kentico's MVC Page Builder also provided the ease of content creation, while many Online Marketing features helped to deliver a unique digital experience.
Implemented by
ACTUM Digital
, Czech Republic
Kentico Gold Partner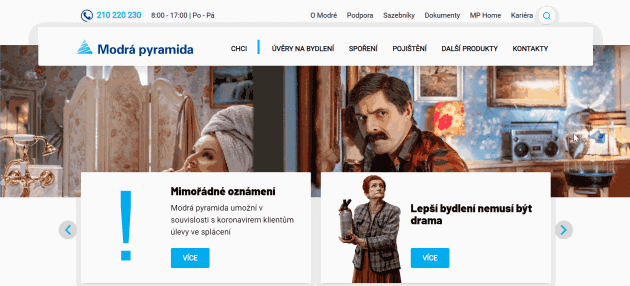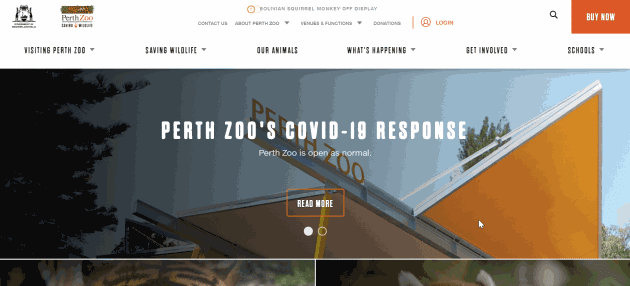 One of Perth's most iconic attractions, Perth Zoo needed a website that would serve their visitors and future visitors better. With tons of events, various sessions, and complex ticket discounting scenarios, Perth Zoo needed better e-commerce functionality and a total website rebuild. Integranet developed a well-coded, thought-out, and scalable cloud-based solution that focused on integrating with Perth Zoo's point-of-sale system. Kentico's E-commerce and Content Management features were thoroughly used, while Data Protection features has ensured this government website is safe and secure. Since deployment, Close Encounter sales increased 77% and Online Membership sales increase by 49%.
Implemented by Integranet, Australia
Kentico Gold Partner
Strata don't just build houses; they make homes. With a growing collection of new homes across the UK, as well as an array of lifestyle events, charity work, and insights, they needed a new website to communicate it. A complete redesign of the website was needed to match Strata's brand direction while also utilizing a new customer journey. Pixelbuilders worked to integrate Salesforce and made great use of Custom Tables, User Management, and Scheduled Tasks, among other features. Since the website's launch, average page load speed has been reduced by nearly 2 seconds, and form conversion rates are up 46%.
Implemented by
Pixelbuilders
, United Kingdom
Kentico Gold Partner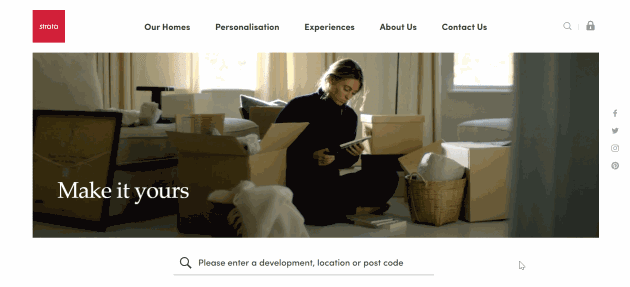 The Greenbrier is widely regarded as one of the finest luxury resorts around the world. As such, the old website had over 400 pages which all needed reorganization, restructuring, and redesigning. And a new interactive, enticing megamenu needed to incorporate all these pages, feature calls to action, as well as linking to connected pages. Associated Systems Professionals (ASP) chose Kentico, utilizing easy-to-use Custom Page Types to bring together the 400+ pages for redesign. Several custom features for events, activities, calendars, and others needed to be easily added to pages, and Workflows make for very simple approvals.
Implemented by Associated Systems Professionals, USA
Kentico Bronze Partner
Trustmark is a national employee benefits company with deep, specialized expertise in voluntary benefits, self-funded health benefits, and health and fitness management. Consolidating their existing business websites into one central site was Trustmark Benefits's main goal, while also maintaining brand consistency, making content creation easy to manage, complying with ADA regulations with WCAG 2.0 AA guidelines, and enhancing the search experience for website visitors. BizStream recommended Kentico 12 MVC, utilizing MVC Page and Form Builders that allow for drag-and-drop designing. With Azure Search integration, Trustmark Benefits has seen a 10% gain in site sessions, and bounce rate has decreased.
Implemented by BizStream, USA
Kentico Gold Partner