We are still feeling the summer vibes, yet our projects had to cope with harder challenges than sunburn. Our shortlist is embraced by skills – our partners have faced and solved issues with unorganized leads or hard UX, but came up with fluent solutions, as ever!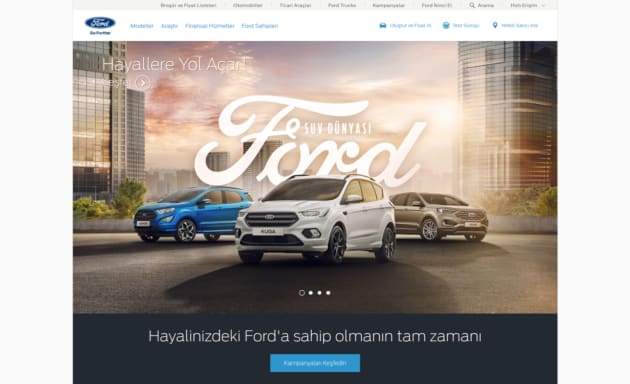 Ford Motor Company is the largest industrial conglomerate in Turkey and the only company in the country to enter the Fortune 500 list. PortalGrup, an experienced Kentico partner, delivered a complete website redesign. There were more than 140 pages that needed to be delivered in a tight two months deadline. With the help of Kentico widgets, the whole process was made way easier, the project was finished on time, and future content entries were made very convenient for the customer. There is the credit calculator module, plus the integration with YK Bank ensuring fluent transfers. Future plans for the project include personalization, to provide Ford customers with an experience tailored to their needs.
www.ford.com.tr
Implemented by Portal Grup, Turkey
Kentico Gold Partne
Mega 3 Housing needed to find a portal for promoting their properties, to satisfy all target audiences throughout the Malaysian market. Their former WordPress-based website did not serve their needs, it generated too many unclassified leads that were hard for salesmen to grasp. Now, the website works with 14 contact groups created, based on information from contact forms and the calculator. Two of these groups are immediately sent to Salesforce, assigned as hot leads, and subsequently contacted by Mega 3 Housing salesmen. To keep visitors attention, the website heavily utilizes marketing automation—customers are informed, for example, on new blog-posts, locations, updates on building progress, etc.
www.mega3.com.my
Implemented by Maxis Broadband Sdn Bhd, Malaysia
Kentico Gold Partner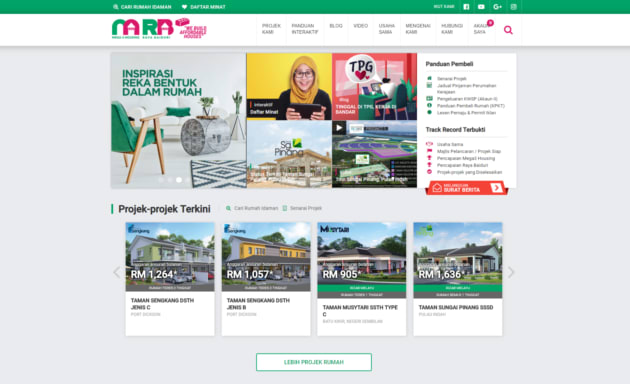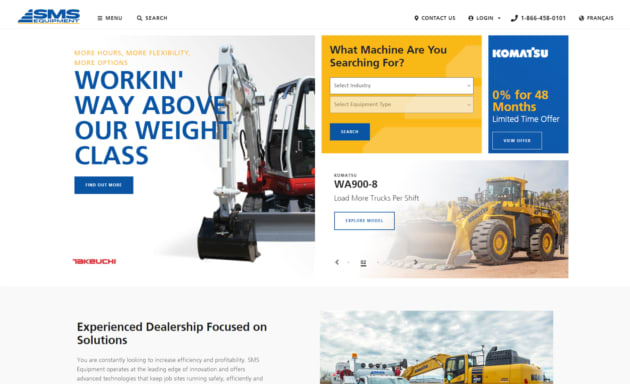 With more than a century of history, SMS Equipment is a one-stop supplier of a broad range of equipment, supporting world-renowned brands including Komatsu, Wirtgen, Kleemann, Vögele, Hamm, Fecon, Terramac, Indeco, Sandvik, and others. Their former website was difficult to manage, had a dated design and poor UX, and little integration with existing business applications. This needed to be significantly changed. Now, their digital presence includes an integration with their internal system used to manage used inventory and an integration with the HRIS to keep employee email marketing lists up to date. The whole website is multilingual, localized in English and French.
www.smsequipment.com
Implemented by E-Cubed Media Synthesis Inc., Canada
Kentico Gold Partner
The Institution of Structural Engineers is the world's largest membership organization dedicated to the art and science of structural engineering. They required a new, responsive, and accessible website that aspires to become the main channel of engagement for their young, technically savvy, global, and highly educated members. The website is integrated with Integra CRM system. Due to the way the Integra CRM works, it has multiple inbound and outbound tasks that can be easily mapped into Kentico's Integration Bus. This allows for streamlined data imports and exports from Kentico and Integra. The level of direct sales has enormously increased, revenues were up 19% in June and 31% in July.
www.istructe.org
Implemented by NetConstruct, United Kingdom
Kentico Gold Partner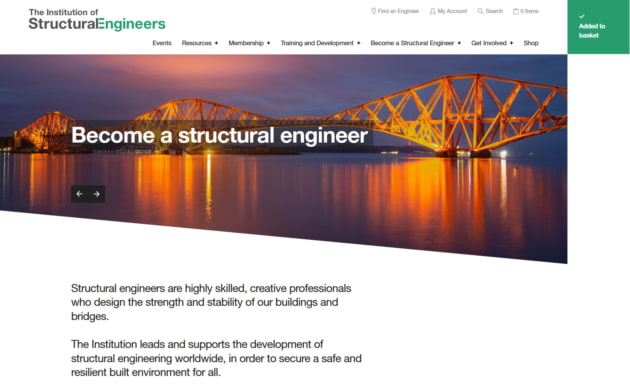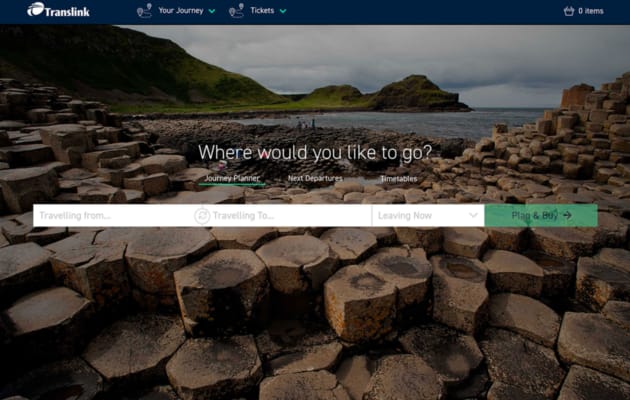 Translink is the main public transport provider for all of Northern Ireland as well as for some cross-border services into the Republic of Ireland. MMT Digital built a fully responsive platform to improve the digital experience and make it easy for customers to plan and purchase tickets. The Kentico platform empowers Translink to be able to write and manage content and the site is seamlessly integrated with a number of third-party systems. The new website offers a unified journey, replacing a disparate and disjointed ordering process. Translink now have an infrastructure that is highly scalable and will support rapid innovation in the future.
www.translink.co.uk
Implemented by MMT Digital, United Kingdom
Kentico Gold Partner
Locally owned and founder-led, Crest Management's vision is to be the premier provider of management services to community associations in the Greater Houston Area. The aim of the project was to develop a modern responsive website that serves as a marketing site and community management portal. The MVC approach and its flexibility helped to deliver a website with a broader reach and functionalities. Also, the integration with SharePoint strengthens the relationship with clients and the overall contact maintenance.
www.crest-management.com
Implemented by Sparkhound, USA
Kentico Bronze Partner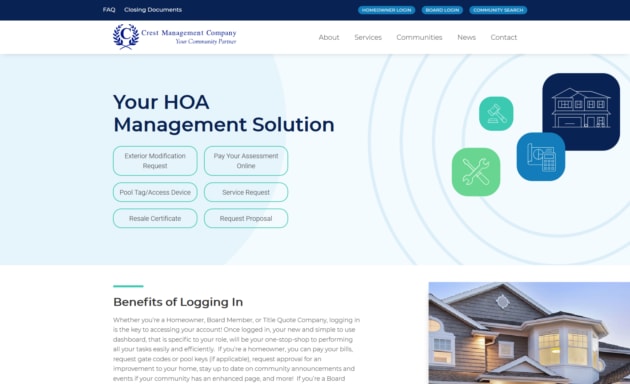 The world's leading diamond company, De Beers Group, obtained a new website that showcases and promotes De Beers Group Industry Services, in particular; grading, testing, instruments, and education. Built with Kentico MVC architecture, the website consists of a series of content-managed pages allowing editors to manage the content, imagery, and other media to help promote the services to customers and prospects. Moreover, the website also provides a gateway to a secure portal to allow customers to submit and track their orders. With Kentico, the De Beers Group Institute of Diamonds found a flexible solution which is easy to use and easily updated by the team.
www.debeersgroupservices.com
Implemented by Ridgeway, United Kingdom
Kentico Gold Partner
Originally known as Municipal Employees Credit Union, MECU initially only served Baltimore-area city employees, such as teachers, firefighters, and construction workers. MECU needed a website that offered a better banking experience for their members. Their new website leverages Kentico custom widgets including a customized rates management tool and a solutions finder tool. It was important to provide visitors with personalized tools to help each member to find a service, product or resource they need. With the ability for customization, Kentico 12 MVC offered a modern platform. MECU's administrators are able to manage and maintain the website with the user-friendly features and dashboard.
www.mecu.com
Implemented by ZAG Interactive, USA
Kentico Gold Partner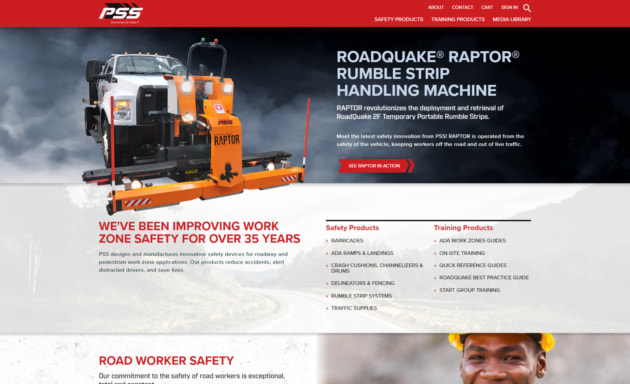 PSS is a designer and distributor of traffic control and work zone safety products. They required a new digital presence and a brand evolution. The new site features numerous navigation improvements and is optimized for e-commerce. Its visual design leverages engaging lifestyle images to reinforce the company's real mission: safeguarding the lives of workers, motorists, and pedestrians in and around work zones. Kentico empowers the PSS team to make easier edits to their products and their SKU's pricing models in real-time and intuitively through the e-commerce and site tree content control.
www.pss-innovations.com
Implemented by thunder::tech, USA
Kentico Gold Partner
SCCU redesigned their website using Kentico 12 Portal Engine. The new implementation allows the SCCU marketing team to easily keep their content up to date and provide their website visitors with useful information and tools to help them choose the best product. Moreover, its services include rate information, the ability to troubleshoot common banking issues such as dealing with a lost or stolen credit card, and a branch locator in their area. One of the most exciting features developed as a part of this relaunch is the Mortgage Rate and Payment Estimator. After the website launch, there has been a 29% increase in traffic per day and 235% increase in sales leads generated.
www.sccu.com
Implemented by Wakefly, Inc., USA
Kentico Gold Partner