In the Top 10 for May, we're celebrating the best websites recently launched on Kentico Xperience. Check out how organizations from science to charities leverage advanced marketing and commerce features to increase their impact and customer satisfaction.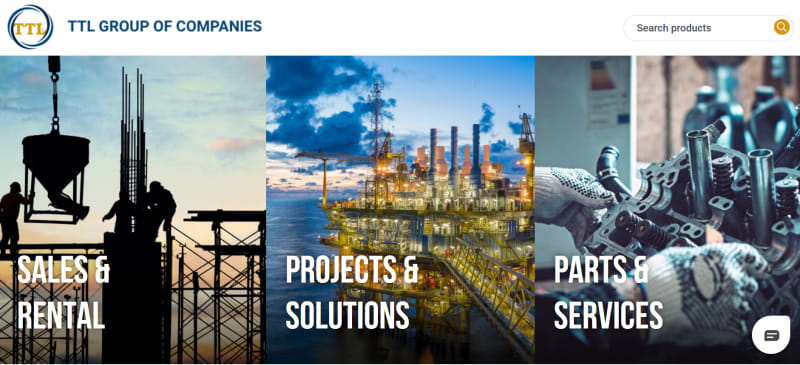 TTL Holdings Sdn Bhd
TTL Holdings Bhd is a large, heavy-machinery equipment sales and rental company for B2B market in Malaysia. The company needed to consolidate its three websites and bring their services into the digital age.

Its new website on Kentico Xperience leverages the commerce functionality that provides full visibility and tracking on every order and integrates it with a payment gateway. It enables handling shipping options according to weight. Digital marketing tools such as SEO and email marketing have already increased leads. The website is prepared to be enhanced for more marketing features in the future.

www.ttl-holdings.com
Implemented by Maxis Broadband Sdn Bhd
Omnicare is a specialist wholesaler for cancer treatment providing high-quality products to specialist pharmacists in Germany. The company also provides information hubs for oncologists, pharmacists, and patients. Its website needed a redesign and an upgrade to a newer version of Kentico Xperience with MVC architecture.

Omnicare wanted to launch its new website as quickly as possible, and it was successfully achieved in only eight weeks. During that time, the team managed to transfer a volume of content and launch a fully functioning website without needing to rewrite every single widget.
https://omnicare.de
Implemented by Netzkern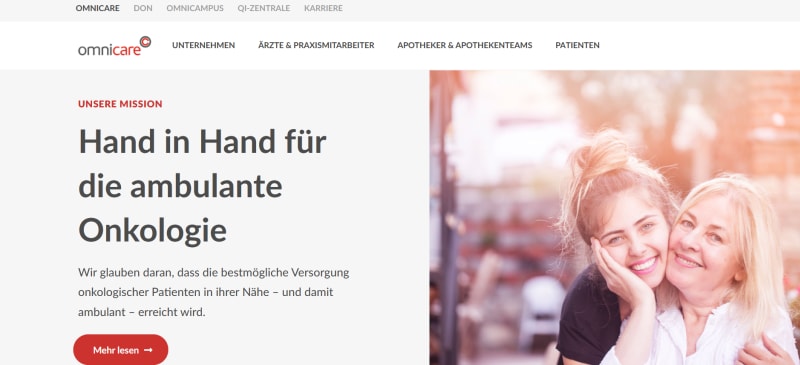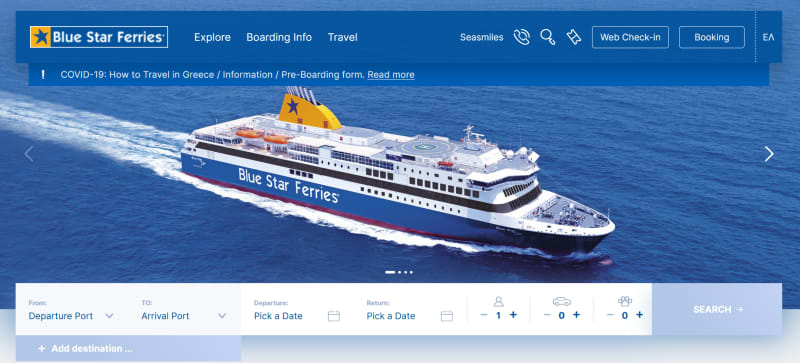 Blue Star Ferries
Attica Group, the leader in the provision of ferry services for passengers, took a strategic decision to redevelop all their websites in order to unify their design and optimize user experience.
As a part of this project, the company built a new site and booking system for Blue Star Ferries on Kentico Xperience MVC. It provides personalized content based on the customer journey and includes booking & payment systems for travelers and travel agents that are shared with other websites owned by the Attica Group.
Comet Group
Comet Group is a Swiss innovative tech company striving to be an active part of a digital and more efficient future, where resources are used sustainably. The new website reflects this approach. The primary goals of the project were simplicity in maintenance, options for future extensions, and an exceptional user experience.

Kentico Xperience MVC was chosen as a future-proof solution with a broad range of features and the ability to support data-driven marketing strategies. It allows for desired integrations with Salesforce and Bynder.
www.comet-group.com/en
Implemented by Emakina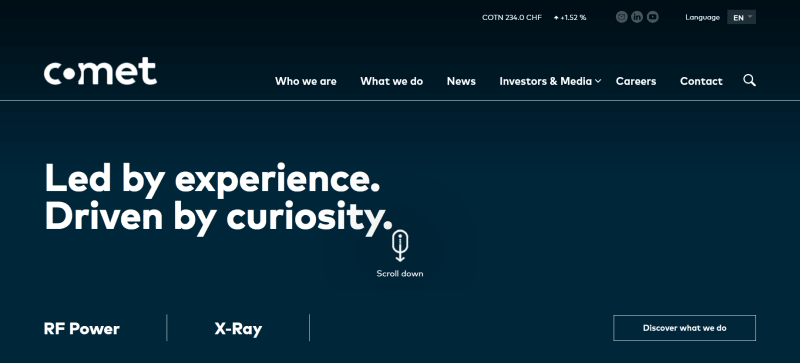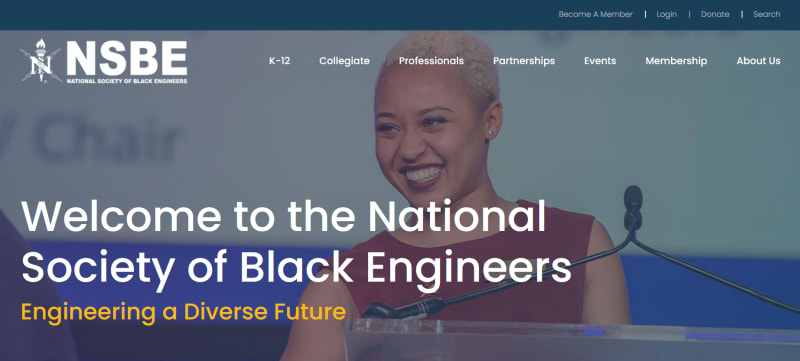 NSBE
The National Society of Black Engineers (NSBE) is one of the largest student-governed organizations based in the United States. NSBE, founded in 1975, supports the aspirations of students and technical professionals in engineering and technology.

The organization needed to modernize its website design and technology, integrate it with other software, and improve SEO and the site's usability. With Kentico Xperience and MVC architecture, the new website gained a more solid technology foundation and it's much easier to extend. The NSBE's large editing team manages to keep content updates neat and under control.
www.nsbe.org
Implemented by Refactored
KPMG Aviator
KPMG is a multinational professional services network that wanted to create a dedicated tax portal to help aviation lessors navigate the increasingly complex tax environment. The aim was to provide a centralized and secure platform with a client-specific dashboard for all submitted queries and responses, and consequently increase workflow efficiencies for KPMG staff.

Kentico Xperience with MVC provided the ability to develop a secure and scalable website, a user-group and permissions strategy, an integration with an internal application, and custom reporting features. The new website is valued as a contribution to KPMG's overall digital transformation strategy.

www.kpmgaviator.ie
Implemented by Arekibo Communications / X Communications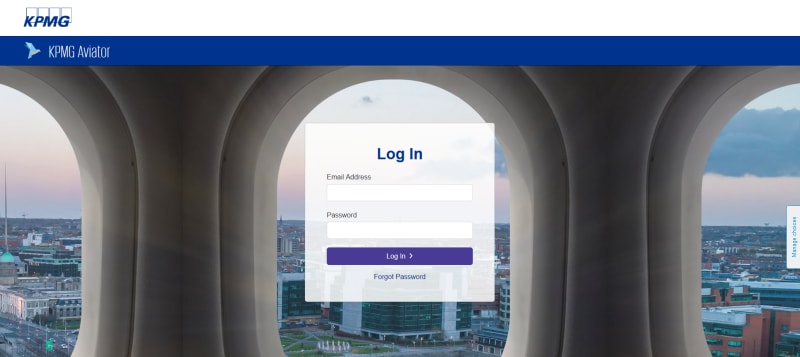 As the largest nonprofit health system in Florida, Lee Health needed a new web presence to match their high standard of care and innovative approach. The organization chose Kentico Xperience for its new website because the platform was easy for its staff to use and offered tools for personalization, marketing automation, and seamless integrations.

With custom-built widgets, page templates, and forms, the Lee Health team finds updating and managing content much more efficient. Treating the website as a tool to drive conversions has resulted in a sharp increase in revenue.
www.leehealth.org
Implemented by Reason One
Prince's Trust creates opportunities for young people and members of the military and Veteran community through programs designed to prepare them for the transforming world of work. Looking for a new platform to consolidate multiple websites, Kentico Xperience with MVC turned out to be the right fit.

The new multi-cultural website tells a story of the organization's work and highlights the impact its programs are having in communities across Canada. The customized Form Builder enables multistep registration for events and programs. Integration with a donation platform contributes to achieving fundraising goals.

www.princestrust.ca
Implemented by Inorbital Inc.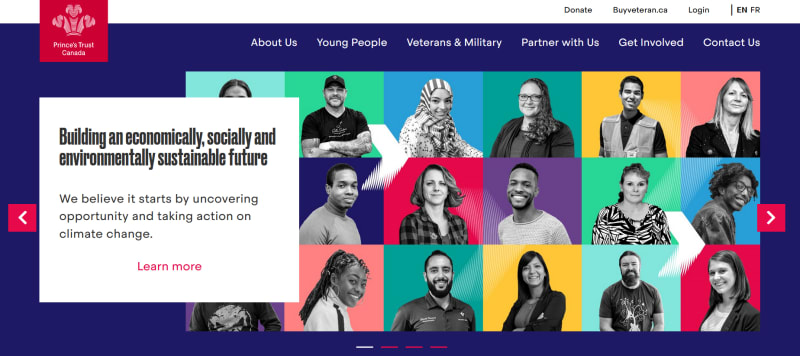 Sea-Land Chemical
For more than 55 years, Sea-Land has offered an extensive portfolio of specialty additives for a wide range of products such as industrial grade lubricants or household cleaning products. The company needed to create a strong and high-performing website that would provide a polished user experience.
Kentico Xperience enabled the creation of custom designs, page types, and custom filtering. A new product import process reduces manual work and ensures content accuracy.
Seaside Bank & Trust
The Seaside Bank and Trust is a relationship-focused financial institution in Florida providing services to private as well as commercial clients.
The bank partnered with SilverTech to upgrade its website to a new version of Kentico Xperience. The team developed a detailed information architecture and content strategy, updated the design to make it consistent with the brand, and improved the website navigation.

www.seasidebank.com
Implemented by SilverTech