Get ready for some fun at Kentico Connection 2023 as we take you on a whirlwind adventure of networking, inspiration, and unforgettable experiences.
Whether you're a country music enthusiast ready to boot-scoot in Nashville or an art aficionado poised to be mesmerized in Brno, this year's event promises to be an unparalleled fusion of fun and learning.
Kentico Connection is the DXP event you won't want to miss, where we will be diving into the world of hybrid headless and digital experiences with a fantastic line-up of speakers. And that's not all...
Up your selfie game with epic latte art and create a coffee with your face on it. Get tapping your cowboy boots to live music and stroll through history-infused art galleries and honky-tonk streets. It's a rendezvous where innovation ignites celebration, and we've got the scoop on what awaits you at these two distinctive gatherings.
So, tighten your shoelaces, tune your senses, and prepare for a sneak peek into the vibrant and exhilarating universe of the Kentico Connection 2023 networking events!
Giddy up, y'all and get yourselves to Nashville!
Saddle up, put on your best pair of cowboy boots, and get ready for a boot-scootin' good time at the networking event for Kentico Connection Nashville.
Ole Red isn't just a venue, it's a whole darn country experience that'll have you hollering "yeehaw!" from the first note to the last bite. We're talking 100-proof live music, finger-lickin' BBQ dishes, and signature drinks that'll have you two-stepping in no time.
Photo: Ole Red Nasvhille
But that's not all!
Just walking distance from the hotel – no need for a rodeo ride to get there.
A western theme – dust off that cowboy hat and show off your inner outlaw.
Southern hospitality and BBQ – get ready to chow down on some finger-lickin' goodness.
Incredible location – after the shindig, you can mosey on down to other fantastic bars and restaurants.
And when it's time to de-cowboy, then it's an easy walk back to the AC hotel by Marriott in Nashville Downtown, a chic retreat with gym, rooftop bar, and outdoor pool. Just steps from the area's most dynamic destinations, such as Music City Center, the Country Music Hall of Fame, Ryman Auditorium, Bridgestone Arena and the famed honky-tonks of Lower Broadway.
Photo: AC Hotel Nashville Downtown
Kentico Connection ticket holders get a link to a discounted room rate, so make sure you're registered!

So don't be a city slicker – mark your calendar, wrangle up your colleagues, and hightail it to Kentico Connection Nashville to join us at Ole Red Nashville at 6:00 PM on the first night of the event. We promise you're going to have a hootin' and hollerin' good time that'll leave you grinning like a possum eating a sweet tater.

Can't wait to see y'all there!
Brno – Let's paint the town red!
Get ready to dive into a world of creativity, culture, and a splash of whimsy at the networking event of Kentico Connection 2023 in Brno!
Step into a realm where art comes to life and where innovation meets imagination – the Moravian Gallery in Brno. With over 200,000 captivating works of art, this place is an absolute treasure trove, the second largest gem of its kind in the Czech Republic. From the elegance of the Middle Ages to the cutting-edge present, this gallery's got it all covered!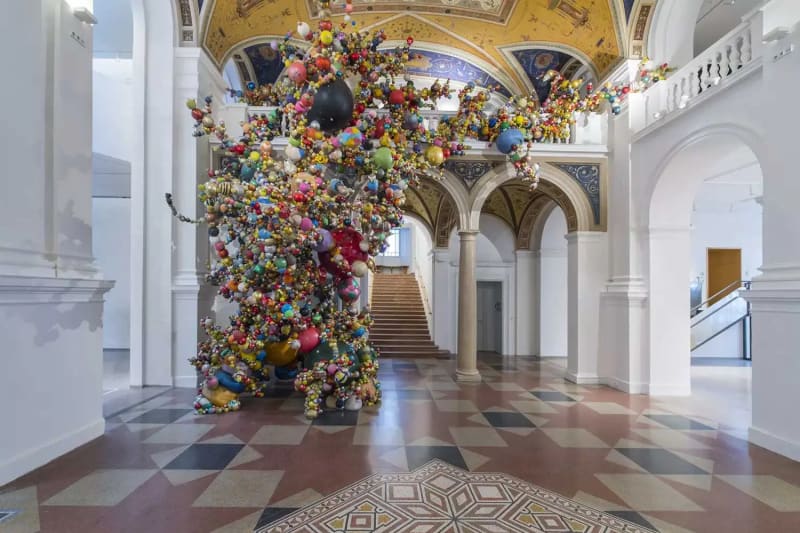 Photo: Moravska Galerie

But that's just the beginning! Here's what else you're in for:
Guided tours through the gallery – stroll through history and soak up inspiration.
"Robot Coffee" – ever had a cappuccino with your own face on the foam? Well, now's your chance to sip on innovation!
Delicious food, beer, and wine – savor the flavors of the Czech Republic on the terrace of the gallery.
Marvel at the famous "Mrak" (Cloud) that floats above the terrace and dances with colors and sounds in response to the world around it.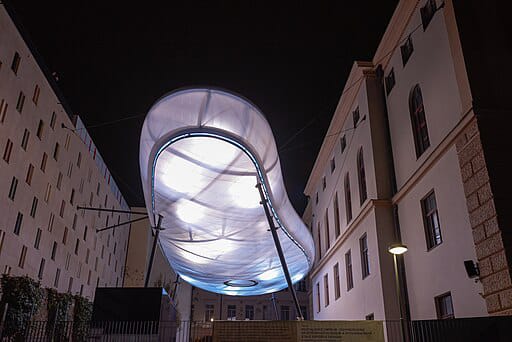 Photo: Moravská galerie v Brně via Wikimedia Commons
And when we have had enough of artistic license, we're just a short cab ride from the Courtyard by Marriott hotel with its state-of-the art gym, on-site bar, and gleaming marble bathrooms, mere minutes from Špilberk Castle and Svoboda Square, where history, culture, and gastronomy meet to make the perfect stay in memorable Moravia. Ticket holders to Kentico Connection Brno get a link to a discounted room rate, so make sure you're registered.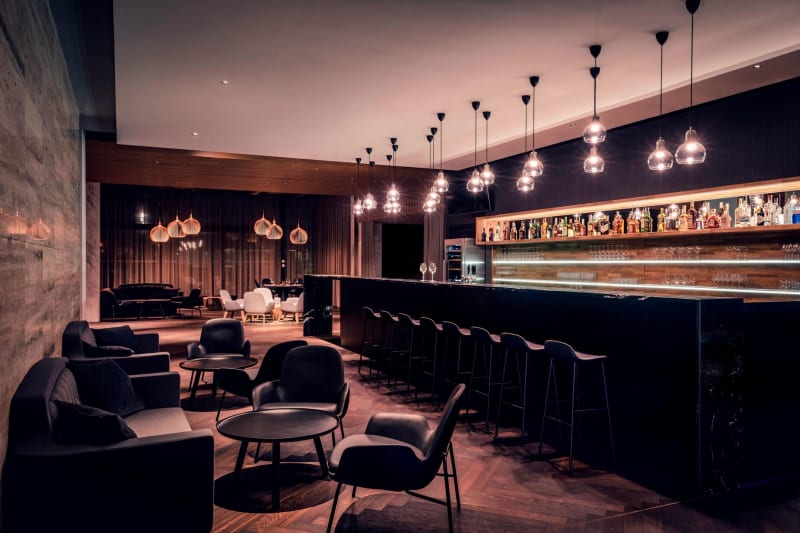 Photo: Courtyard by Marriott Brno
So, let's give our technology brains a break and gather our artistic spirit in Brno city center. Don't miss out on a night that promises to be a colorful masterpiece in the making.
See you there!