Access a new digital experience platform. Made for marketers
Say hello to the Xperience Adopters Program for early access to a hybrid headless digital experience platform (DXP) .
Join the Xperience Adopters Program
Introducing the Xperience Adopters Program
Early access to a SaaS DXP.
We're building a cloud-native digital experience platform, Xperience by Kentico, that enables marketers to easily create and deliver personalized content anywhere, level up campaign performance, grow the multiexperience marketing capabilities of their team and break through the market noise to reach more customers.
Xperience by Kentico is being built as a software as a service platform to meet the exacting needs of our customers. It leverages Microsoft Azure infrastructure, security, management and monitoring services to provide robust and reliable non-production and production environments, with best of breed email distribution, authentication and analytics services.
The Xperience Adopters Program is designed to help onboard the first customers of Xperience by Kentico in production environments.
Why join now?
We're leveraging 18+ years of experience in helping marketers deliver great content and diverse digital experiences to their customers, to deliver the market a fresh, fast, multi-channel solution to meet today's marketing needs.

We're using cutting-edge low-code/no-code technology to provide our customers with an easy-to-use platform that delivers superb value, low TCO, and gets you to market faster than our competitors.
The Xperience Adopters Program is perfect for customers that are looking for a platform to power simpler projects with a growth mindset/strategy. By joining the Xperience Adopters Program you will be able to access Xperience by Kentico so you can unlock:
We are so happy that our website MiamiandMiamiBeach.com is powered by Xperience by Kentico
The fast, intuitive user interface lets us manage our content with ease and connect with our community better than ever. The regular new feature refreshes of the DXP bring new ways for us to deliver on our mission to maximize economic impact to our community, ensure industry resiliency, and elevate the resident quality of life.
We are looking forward to building a site for Marquis on the latest technology stack
We know that we will have full Kentico product support as we have with our other 100+ builds. The strong roadmap and frequency of releases make this new product even more exciting.

Monthly Refresh information
The improvements added in the September 2023 refresh:
Search and filtering enhancements
Native Search - Support for faceted search
The improvements added in the August 2023 refresh:
Content Hub Filtering
Lucene Search integration
The improvement added in the July 2023 refresh:
Trigger restore from backup action from Xperience Portal
The improvement added in the June 2023 refresh:
Alerts added to the Monitoring section of the Xperience Portal
Check out the improvements added in the May 2023 refresh:
Handling bounced emails
Email statistics enhancements
Check out the improvements added in the April 2023 refresh:
Infrastructure performance alerts for SaaS subscriptions
Log custom activity using JavaScript
Select which featured fields should be available in the Form builder
Field comparison validation rules
Check out the new great tools we added in the March 2023 refresh:
Custom activity tracking
Integration with reCAPTCHA v3
Xperience Portal alerts & notifications (Phase 1) - Exceptions & Events
Copy & Paste Sections in Page Builder
Registering members and gated content management
These enhancements were launched in the February 2023 Refresh:
Email marketing: Simplified user flow for sending regular emails
Insert media assets from the Content Hub within the Rich Text Editor
Xperience Portal: View, Run & Download Backups from SaaS service
These enhancements were launched in the January 2023 Refresh:
Several new features for the Content Hub
Authentication support
Email marketing
Anonymous statistics of a sent email
Scheduling deployments in the SaaS service
Uploading deployment package directly via the Xperience Portal UI
Discover the enhancements launched in November 2022 Refresh:
Headless API

Role-based access controls

Availability Status Pages in Xperience Portal

Orchestrated Cloud Infrastructure Updates

Algolia Integration

Personalize an email by adding dynamic recipient content
Discover the enhancements launched in October 2022 Refresh:
Content Types and Content Hub
Uptime Monitoring
Email preview text
Plain text email
Discover the innovations launched in September 2022 Refresh:
Custom Modules
Engaging customers after they submit a form
DISQUS integration - include discussion form on any page in a widget
Custom domain configuration in Xperience Portal
Learn more details about the product enhancements in August 2022 Refresh:
Use preset page layouts (templates)
Updating Hash salts to your Xperience by Kentico in its Kentico cloud environment (SaaS subscriptions).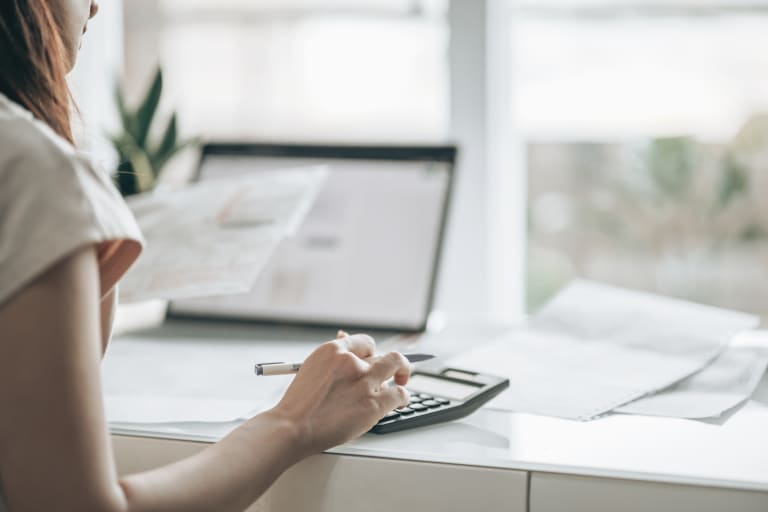 How much does it cost?
Choose from two tiers that enable you to deploy, manage, and switch between your website projects in the cloud for a predictable monthly price.
Focus on your higher value-generating marketing and IT initiatives while we take care of managing your infrastructure. Test your site in the cloud before your visitors see it, upgrade your plan when you most need it, and always deliver the best, customer-centric digital experiences fast.
VIEW PRICING
Get started.
Our support services are on hand to ensure the early projects on Xperience by Kentico are a success!
Sign up for the Xperience Adopters Program today to start leveraging the first features available in our SaaS DXP built on single tenant architecture.