While we wait for the Site of the Year 2019 contest, we have prepared a list of projects from around the world. Banks, convention center, or travel agency—take a look at what they have achieved.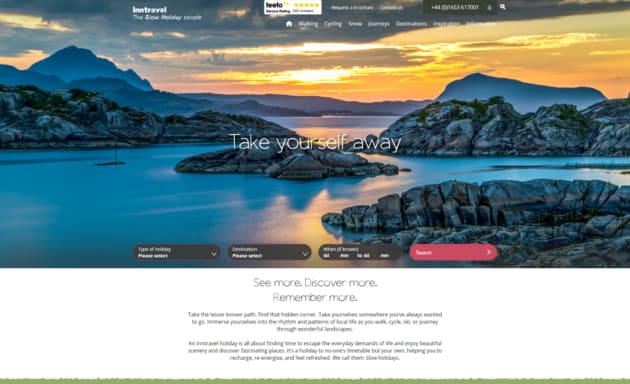 Inntravel is known for creating holidays focused on finding time to slow down and to relax. The complexity of its product offer makes it challenging to sell online, as each of its 400+ holidays combines a wide range of components and variants. After ten years, it was time to retire the old website and create a new, fully responsive website using the latest version of Kentico to support MVC architecture, A/B testing, Personalization, and Marketing Automation. The website integrates with TIS (booking system), Loqate (address verification), Computop (payment service provider), MaxEmail (newsletter subscription), and Online currency converter.
Implemented by Nucleus, United Kingdom
Kentico Gold Partner
Eurobank Cyprus offers corporate banking, wealth management for local and international high net worth individuals, international business banking, global markets, and affluent banking. Their new website needed to be localized in three language variants, be easily manageable by the end client and be secure. The aim of the redesign was to increase the number of visitors, to improve branding, establish the Eurobank Cyprus site as the best in the Cypriot financial market, enable self-management of the site, and improve security. Kentico, as a solid digital platform, gives Eurobank Cyprus the ability to increase their mobile and tablet users, to upload any type of media, or to create online forms.
Implemented by Jenus Technologies Limited, Cyprus
Kentico Bronze Partner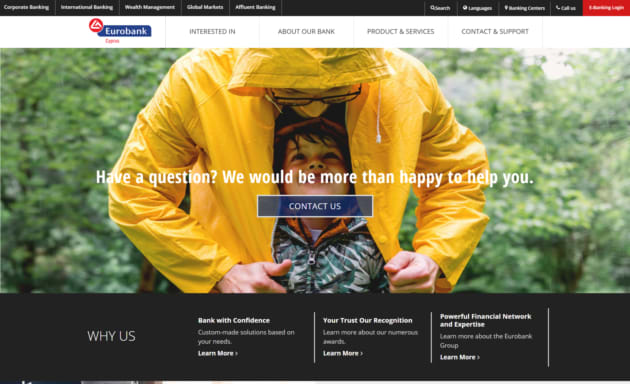 Health Valley Netherlands is a Life Sciences & Health innovation network. Companies, healthcare institutions, knowledge institutions, and governments meet, connect and enhance each other through Health Valley. By combining innovation, market, and entrepreneurial power, Health Valley partners give healthcare an unmistakable boost. Xuntos developed the website together with their partner DplusM, which took care of the design. They chose Kentico at the time because of the fast implementation time and the intranet functionalities. Partners of Health Valley can discuss a variety of topics through a closed environment.

Implemented by Xuntos, Netherlands
Kentico Bronze Partner
KRrents provides short term rental solutions to customers throughout Western Canada, offering a full line of Komatsu, BOMAG, Takeuchi, and complimentary OEM equipment. Their previous Drupal website was not editor friendly and didn't allow all areas of the site to be managed. The site wasn't optimized for mobile and its user experience didn't embrace best practices or modern approach. Using Kentico, KRents gained an easily editable environment, with the platform enabling AB Testing, Lead Scoring, Personalization, and Email Marketing. The utilization of MVC architecture enhanced the website performance and provided variable sections and widgets to the KRents team.
Implemented by E-Cubed Media Synthesis Inc., Canada
Kentico Gold Partner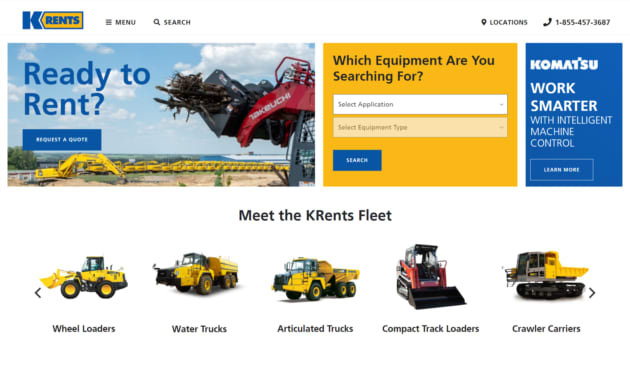 The LEA Group is made up of three operating companies. Together, they provide consulting and advisory services on infrastructure projects across the world. The goals of the project included restructuring the information architecture, modernize the design, re-imagine the project gallery and build a careers page that would be easy to manage by content editors. The solution also needed to be flexible. Now, it is also able to manage the form tab through easy-to-edit widgets. Kentico solution partner Inorbital leveraged the forms application the most to provide LEA with a solution to their job application requirements.
Implemented by
Inorbital Inc
, Canada
Kentico Gold Partner
OptiBac is the UK and Ireland's most popular probiotics brand that specializes entirely in live cultures. Their former website was all hardcoded in PHP, which made it reliant on one internal developer to make all changes, even simple text changes. So, the new Kentico-based website enabled full control over website content and configuration for the client's team. Approval workflows allow for multiple content editors but one overarching approver. The project has scope for quick scaling up across the world with regional sites based on the UK master, giving more control and consistency of the OptiBac brand worldwide and the potential to scale sales in foreign markets.
Implemented by
Ridgeway
, United Kingdom
Kentico Gold Partner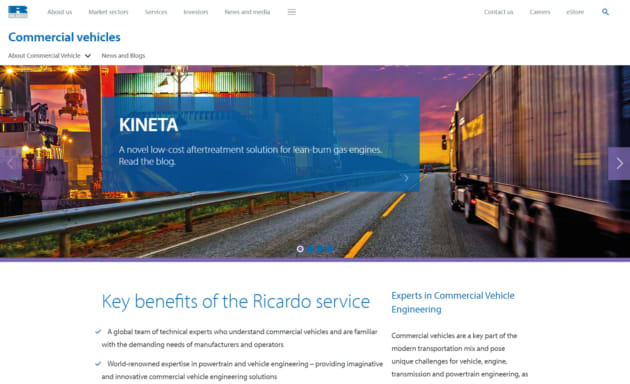 Ricardo is a global strategic engineering and environmental consultancy that specializes in the transport, energy, and scarce resources sectors. Goals of the project included providing the Commercial Vehicles business unit with the ability to manage their own content and provide a dedicated area for their customers to find content related to them. Being able to capture form submissions, post news and blogs, allow users to download resources (and capturing their details where required) whilst maintaining the existing PLC branding and feature set was crucial. Kentico's ability to house multiple websites into a single setup was vital for solving the challenges of this project.
Implemented by Major Digital, United Kingdom
Kentico Gold Partner
Smithers is a multinational provider of testing, consulting, information, and compliance services. MMT Digital were tasked with designing and building a brand new site for Smithers to amalgamate multiple domains onto one platform, creating a hub of information resources that represents Smithers as a single business to tap into a global market in a way that hasn't before. An MVC architecture-based website of highly customizable forms and widgets made this possible. It helped them create landing pages and areas for clients to manage reusable content.
Implemented by
MMT Digital
, United Kingdom
Kentico Gold Partner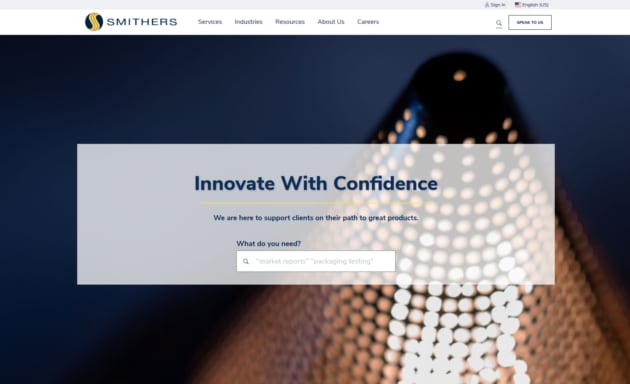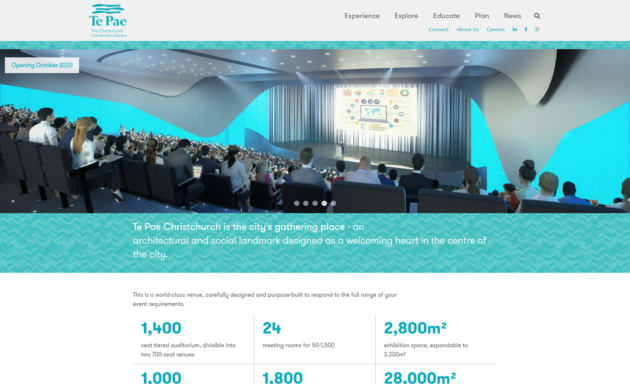 Te Pae is Christchurch's convention center and New Zealand's premier venue for conventions, conferences, congress, exhibitions, trade shows, meetings, and events. It was necessary to deliver a stylish new site that can easily handle multiple types of digital content and layouts as the site needs to transition its focus from tourism to events once the venue is officially opened. The site also needed to be developed in MVC in order to future proof it for the years to come. It was a requirement that content should be easily managed by non-technical staff as frequent content changes and updates will be required once the venue opens.
Implemented by WDM, Australia
Kentico Gold Partner
The aim of the project was to deliver a mobile responsive website that bank staff could easily manage themselves. To help keep website management costs as low as possible, InetSolution chose a site architecture that non-programmers could easily understand and maintain. Also, they incorporated login-protected sections on the website to share data with specific users. Kentico's ability to design content in specific page types, along with custom modules, allowed InetSolution's developers to create a content and page template architecture that met the bank's goals. The website was also enriched by Multi-factor Authentication Module, Image Optimization Module, and BizForm Encryption Module.
Implemented by InetSolution, Inc., USA
Kentico Bronze Partner