This month's Top 10 showcases websites with beautiful design, engaging user experiences, and advanced digital marketing capabilities. From entertainment to banking, discover the best projects recently built on Kentico Xperience.
The objective of the technology company KoçDigital is to help partners solve complex digital challenges leveraging Advanced Analytics and Internet of Things solutions. Its new website on Kentico Xperience performs well in high traffic, secures optimal searchability, and utilizes digital marketing features. Built using MVC architecture, the website allows for future extensions, including custom-made modules and integrations.
www.kocdigital.com
Implemented by PortalGrup
Providing its services for more than 130 years, the First Financial Bank proved its ability to evolve with time. Its outdated website needed a complete redesign to match the quality of the services.
For the transformation, the bank chose Kentico Xperience with MVC. The new website has easy navigation, excellent customer experience, and is ADA (Americans with Disabilities Act) conformant. The results show a significant increase in organic traffic and metrics related to SEO.
https://ffin.com
Implemented by Americaneagle.com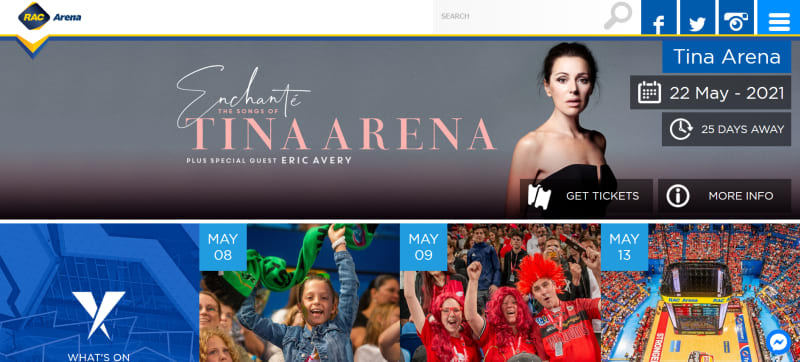 RAC Arena
RAC Arena, a futuristic entertainment and sporting venue, wanted a new website in line with its sister sites, modern and personalized. The website, built on Kentico Xperience with MVC, leverages content personalized according to whether the visitor subscribed to the newsletter. It is a highly custom-made project with a beautiful, engaging user experience that will boost the arena in the future.
Fuseideas


Fuseideas, a marketing agency that excels in storytelling campaigns, wanted to redesign its website and upgrade it to a powerful MVC model. The agency has seen success with Kentico Xperience at their clients as well as their own website. The team benefits from the platform's ease of use and a broad range of capabilities, including email marketing.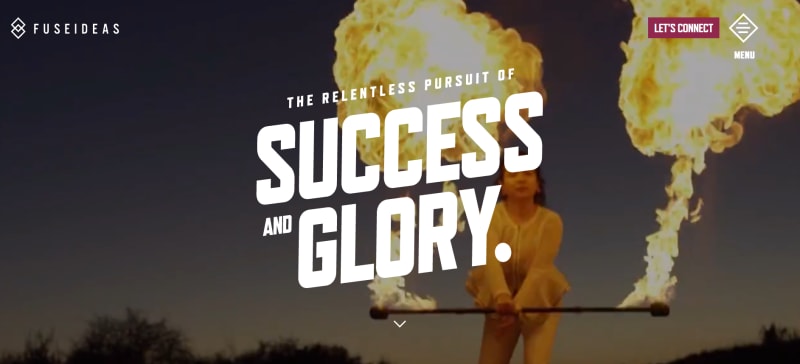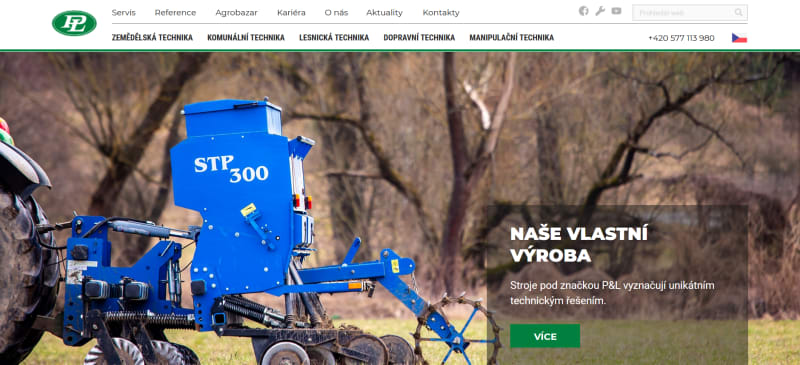 P&L
P&L, a Czech agricultural machinery brand, chose Kentico Xperience to build its websites together with a commerce solution and a self-service portal on one platform. This platform serves as a central point for all P&L's digital touchpoints and accommodates a new easy-navigable website.
Onboarding new administrators is faster thanks to its clean design and intuitive management. The B2B clients can register to the self-service portal and download manuals, service sheets, and other materials.
www.pal.cz and https://podpora.pal.cz
Implemented by Bluesoft
Scient Federal Credit Union
To better engage users and break the banking mold, Scient Federal Credit Union wanted to create a bold, modernized website that would support business and member goals. The new website has a redesigned menu that encourages exploration of additional solutions while performing routine transactions.
Utilizing Kentico Xperience MVC, the website is integrated with many third-party technologies and allows for using sophisticated marketing features, including personalization. It also meets requirements for security, scalability, and accessibility (ADA).
www.scientfcu.org
Implemented by ZAG Interactive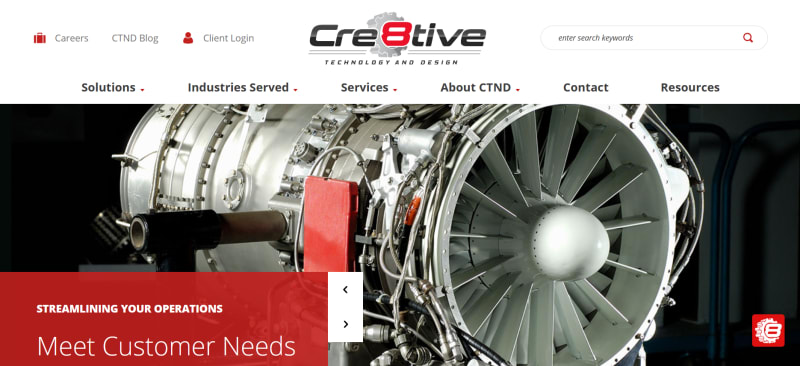 Cre8tive Technology & Design
Cre8tive Technology and Design is a specialist in Epicor, industry-specific enterprise resource planning technology (ERP). The company wanted to create a new website to increase qualified leads and facilitate frequent updates.
Building the new website on Kentico Xperience with MVC architecture improved user experience for visitors and editors. The platform was easily integrated with the company's technology stack thanks to the ready-to-use Salesforce connector.
Teradata Peer Advantage Website
Teradata Peer Advantage is an invitation-only program connecting experts in data usage and analytics. The goal was an updated digital experience to drive more reference memberships, drive engagement with key customers, and support sales.
Kentico Xperience MVC's flexibility allowed the creation of a sophisticated and scalable design. A user-friendly editing interface empowered the team to make edits on their own.
www.peeradvantage.com
Implemented by Ntara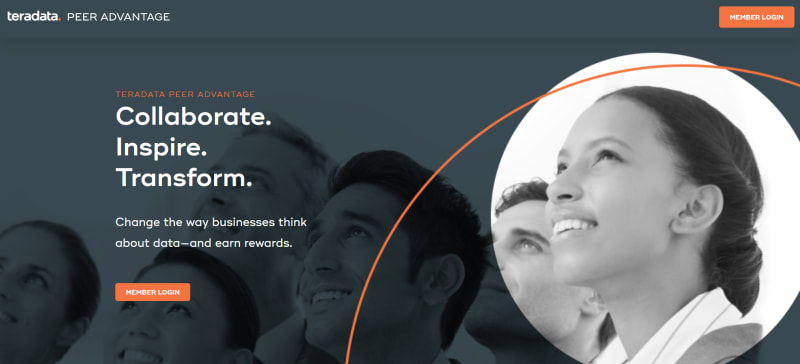 Community First Credit Union
CFCU needed to transform its website into a modern, responsive digital experience with intuitive navigation and attractive design. Kentico Xperience was chosen as a secure and robust digital experience platform that will support the Union's growth in the future.
The new website provides a better experience for editors, statistics for optimizing campaigns, and better positioning in search engines. The improved user experience, responsive presentation of calculators, and dynamic rate tables allow members to have all needed information at their fingertips.
www.communityfirstcu.com
Implemented by Skyline Technologies
Anova IT
The Anova IT website serves this personnel agency that recruits IT specialists. One of the leading implementation requirements was to have all website components in widgets so it's possible to switch parts of the pages in case it's needed. Kentico Xperience offered such a level of flexibility. After a short onboarding, the agency's internal team can administer the website, create forms, and leverage a built-in email marketing tool.
www.anova-it.cz
Implemented by Bluesoft