Creating next-level digital experiences for different audiences
To effectively communicate their brand and product offering to business/consumer users and prospective partners/employees, BPAY appointed Kentico Xperience Partner, Orchard, and sister agency BMF to define and design a new set of brand guidelines.

Using the brand guidelines, Orchard worked with BPAY to scope, design, and develop two new websites (bpay.com.au and bpaygroup.com.au) that would allow them to organize content easily and better meet the needs of their users.

Backed with the digital experience platform (DXP) Kentico Xperience and its flexible MVC framework, the two new websites utilize core DXP features, including:
Content Management including blogging capabilities

Contact Management

Custom Tables to hold imported Biller data

Forms to manage and store information
Media libraries for all the publicly available and downloadable resources/files

Email Marketing including Email Queue to control, manage, and view all outgoing emails sent from the site

Built-in Image resizer APIs to improve website performance and reduce bandwidth
Results
As a result of developing two new websites on Kentico Xperience, BPAY has an improved IA (Information Architecture) for its users, making it much easier for its target audiences to find the information they need. BPAY has experienced stronger performance across the two new websites and has seen an uplift in statistics in relation to users spending more time on their websites. They have experienced a reduced bounce rate, and the page load speed is half that of the old site.

Delighting business and consumer users
Business and consumer users of bpay.com.au are now faced with more relevant product messages of security, ease, and control, and benefit from the seamless integration with BPAY's existing APIs, such as the 'Biller Lookup API', allowing BPAY to share and improve in the customer experience of businesses also planning to use the API.
Catering for partners and employees
The new bpaygroup.com.au website leveraged BPAY's existing thought leadership strategy to develop a more sophisticated and targeted user interface for prospective partners and employees, different from that of their business and consumer user needs.
higher lead acquisition conversion rate
increase in average time on site
increase in average time on page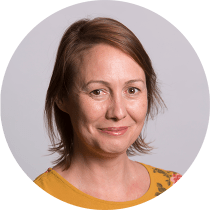 Kentico Xperience has proven to be the right digital experience platform for BPAY Group and our suite of public-facing websites
The availability of support from Kentico has been well used and maintenance is simple. Since redesigning the websites, we can take full advantage of the DXP features and our internal team is more empowered to manage content and our sites day to day. Lead generation, content subscription, and our online presence have significantly improved as a direct result of using Kentico Xperience to enable the execution of our digital ecosystem strategy.