In this month's Top 10, take a look at websites from the travel, education, financial sectors, and more to see how they have created enhanced digital experiences using MVC technology, many integrations, and out-of-the-box DXP features.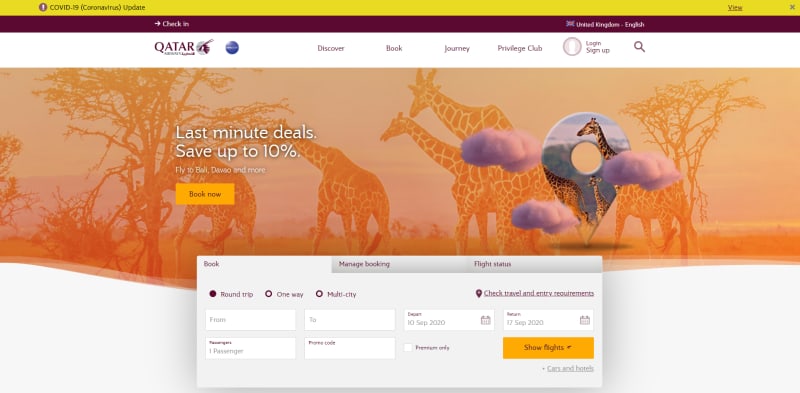 Qatar Airways
Due to rapid growth, Qatar Airways needed a new and improved internal communication hub for over 40,000 employees worldwide. The new platform powered by Kentico Xperience is completely mobile, encourages users to select and pin relevant content, and creates a community that keeps employees engaged and informed.
The website is scalable and consists of multiple integrations including: Twitter, Graph API, City Weather API, and an external database for Staff Directory. It leverages Smart Search and Tagging functionality, Forums, Wikis, Knowledge Bases, Discussion boards, Blogs, RESTful API, Active Directory, and more.
qhub.qatarairways.com
Implemented by Inorbital Inc
Deltion College
Deltion College required a new website that would support potential new students in their selection process, grow overall applications, and ultimately showcase the college as an expert education-center for the entire region.

Using Kentico Xperience and MVC, their new website is fast (max. 100ms response time), responsive, and built with modern front-end techniques. It is user-friendly, has been optimized for SEO, and has seen an increase of new visitors by 55%!
www.deltion.nl
Implemented by TrueLime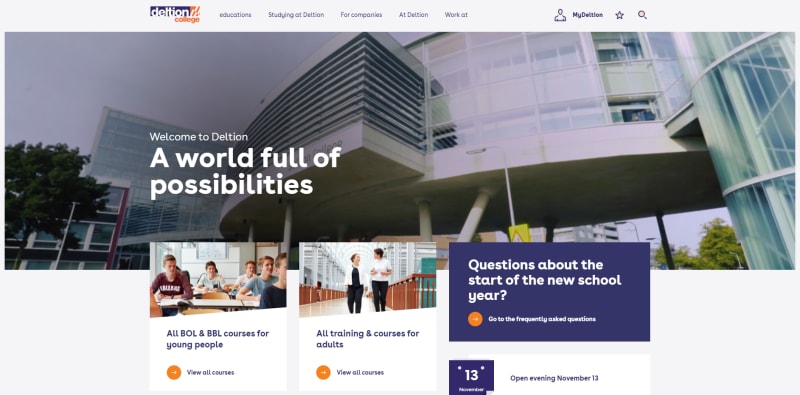 Clyde & Co
Clyde & Co wanted to refine their digital image, change how they presented their global and sector expertise, and recognized that it was time to adapt to its client's needs technologically.

Backed by Kentico Xperience, MVC technology, and Microsoft Azure, the new website forms the core of their transition to a single modern web experience platform. An API was used to migrate and sort 1,600 pages on a new secure Azure hosting platform that will enable future content growth and allow for an increase in traffic.

www.clydeco.com
Implemented by Positive Technology
Junge Die Bäckerei
Leveraging Kentico Xperience MVC, Konditorei Junge has a brand-new online shop for their 200 strong Junge bakery chain that has been in existence since 1897.

Serving both B2B and B2C customers, the website, which is integrated with an ERP system, PayPal Plus, Google Analytics, and a cookie management/consent solution offers delivery and pick-up services across multiple bakery shops.
shop.jb.de
Implemented by Forever Digital GmbH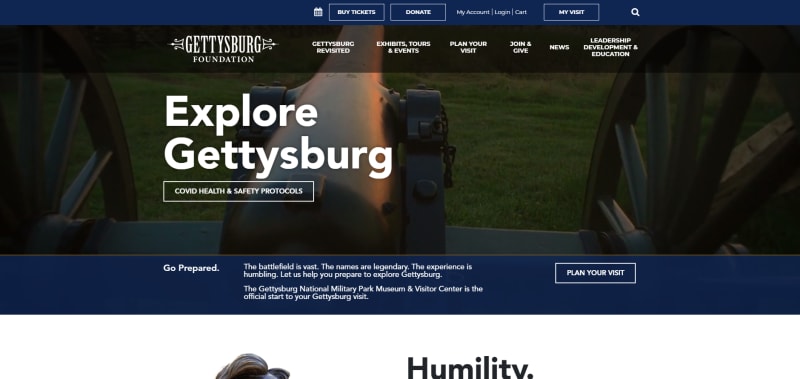 Gettysburg Foundation
The Gettysburg Foundation, a non-profit, sought to redesign their website. They wanted to educate and entice the public into planning a visit to the Gettysburg National Military Park Museum & Visitor Center, the National Park Service's historic sites, and other sites owned and operated by the Gettysburg Foundation.

The new website on Kentico Xperience, integrated with Tessitura, Tnew, and ImageX, contains 25 common widgets, making it easy and flexible for the team to achieve their goals.
www.gettysburgfoundation.org
Implemented by iMedia Inc
Lucifer Lighting
B2B retailer Lucifer Lighting needed a new modern responsive website to showcase their quality lighting products. Powered by Kentico Xperience and built on MVC, the new website has improved site speed, SEO, and accessibility.

The website contains dynamic page templates and many custom widgets that have enhanced the administration experience. Product filters have complex logic to allow users to locate products and downloads for products easily, and the website uses dynamic URL binding.
luciferlighting.com
Implemented by Surfcode.io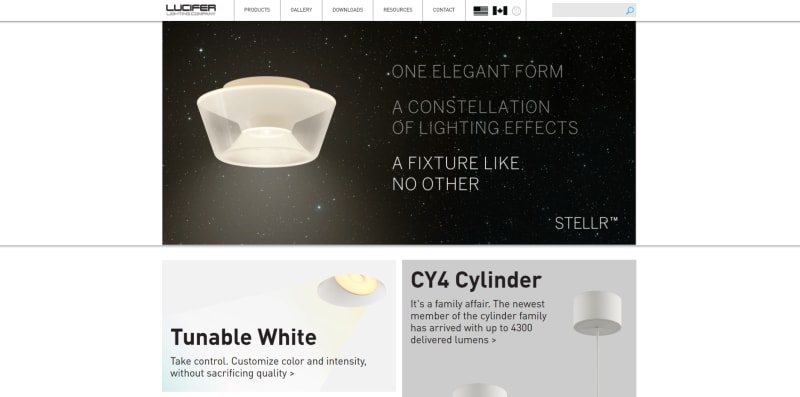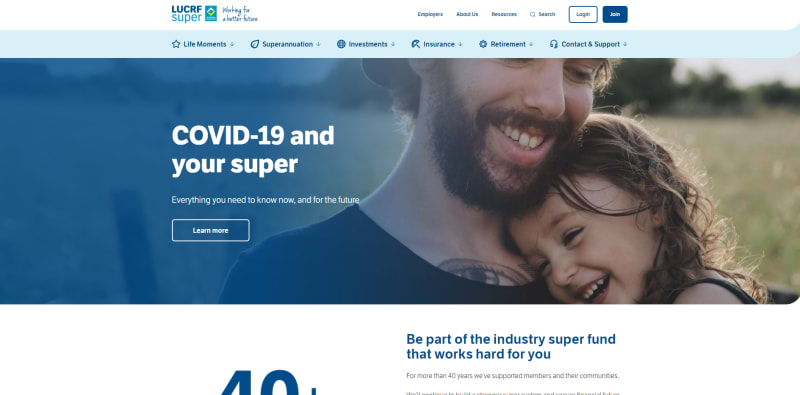 LUCRF Super
LUCRF Super, Australia's first industry super fund, wanted a new website to provide members and employers with a friendly and helpful digital experience to drive membership growth and retention.

With more than 80 functional components, the new website on Kentico Xperience allows the team at LUCRF Super to customize content based on member personas and unique user profiles or pre-populated forms. Plus, its integration with Twilio, a cloud communications platform, enables them to send bulk or individual SMSs to customers straight from the Kentico Xperience platform.
www.lucrf.com.au
Implemented by Luminary


Wings Financial
Wings Financial commissioned a full site redesign to reflect their position as the largest credit union in Minnesota and one of the country's best financial institutions.

Thanks to Kentico Xperience and MVC architecture, the new website provides greater control over design systems and brand consistency, configurable workflows, and increased flexibility, giving the marketers at Wings Financial the confidence to be more creative.
www.wingsfinancial.com
Implemented by Risdall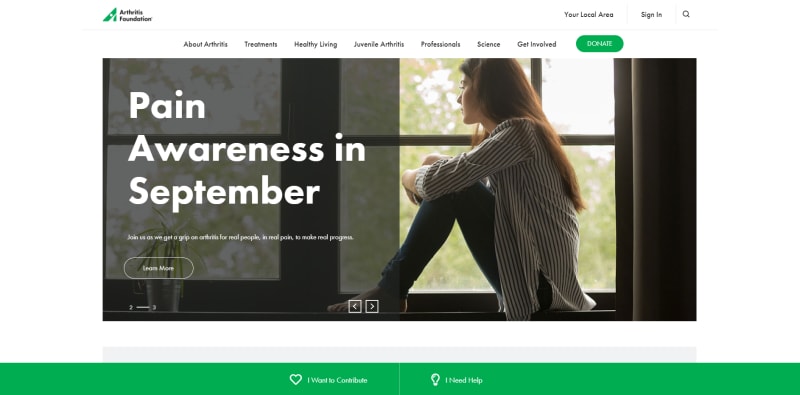 Arthritis Foundation
A new website on Kentico Xperience MVC serves up a fresh design and architecture that provides much-needed tools, guidance, information, and a community for the Arthritis Foundation.

Content on the website is much easier to find thanks to its integration with Azure Search that handles very complex search queries and large datasets. Plus, the foundation has welcomed the out-of-the-box digital marketing features and email marketing capabilities in the platform.
www.arthritis.org
Implemented by BlueModus
Swiss Cyber Experts
Swiss Cyber Experts offers support, expertise, and protection against cyber attacks. The new website on Kentico Xperience provides users with different types of educational content and key contact information.
www.swiss-cyber-experts.ch
Implemented by endurit