New websites backed by MVC technology, various integrations, and commerce capabilities have raised the bar in this month's Kentico Xperience Top 10. Check out the websites that aim to keep you healthy and make sure you're always secure online, those that will open your eyes to the world of visual storytelling, and more.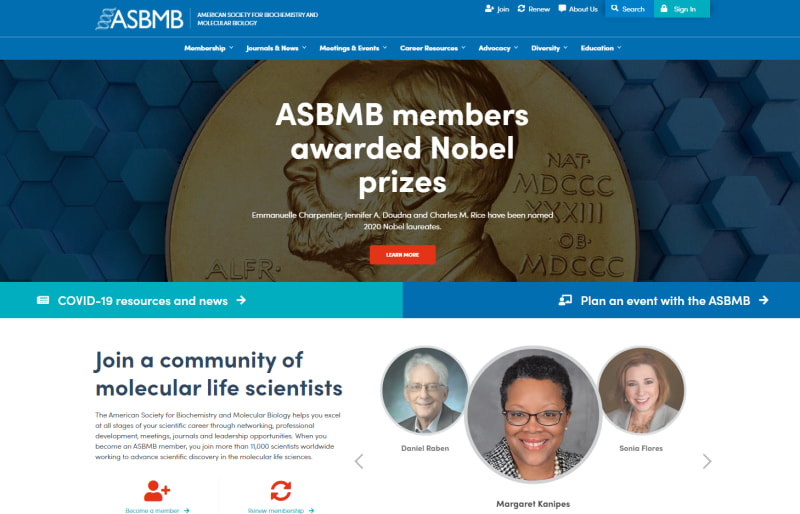 American Society for Biochemistry and Molecular Biology
The American Society for Biochemistry and Molecular Biology (ASBMB) wanted to upgrade its website with a bold, modern look and feel.

Thanks to Kentico Xperience and MVC, they have a brand new website that provides a great digital experience for its users. Their website leverages various integrations, including SSO and PayPal. And, they benefit from an improved authoring experience by introducing new components, such as related content.
www.asbmb.org
Implemented by BlueModus
BIMcollab
Software company BIMcollab, owned by KUBUS, decided to future-proof their website by investing in new technology. Thanks to Kentico Xperience MVC, they now benefit from a fully functioning website backed with a modern digital experience platform that combines content management, digital marketing, and commerce capabilities.
www.bimcollab.com
Implemented by ACTUM Digital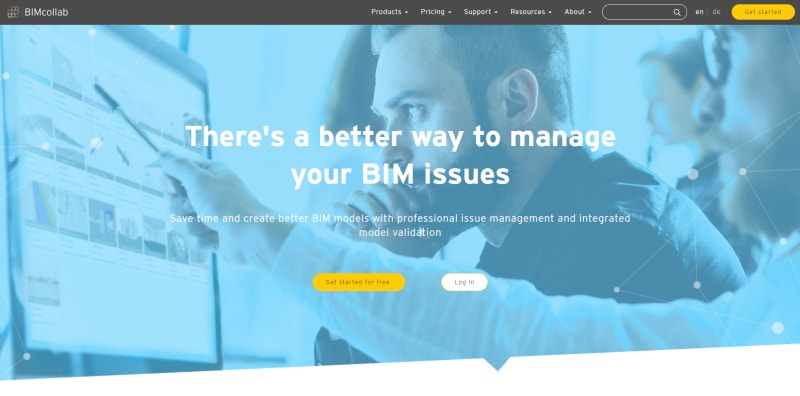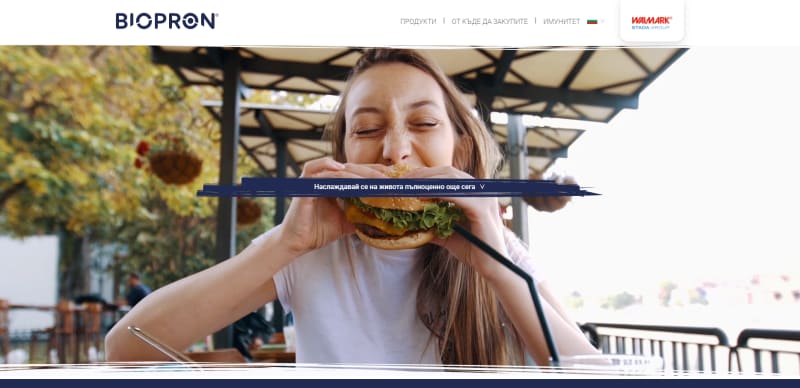 Biopron Bulgaria
Walmark's major health care brand Biopron focuses on restoring and maintaining healthy gut microbiota. They chose Kentico Xperience to develop and deploy a new website to support multiple regions, including the Czech Republic, Slovakia, Romania, Bulgaria, and Poland.
Digital experience platform, Kentico Xperience, allows the Biopron team to easily and quickly adjust the website's main structure for local requirements and localize content for other cultures. The platform also allows the team to use email marketing feeds and easily evaluate the success of their marketing campaigns.

www.biopron.bg
Implemented by Bluesoft
Camira Fabrics
Fabric design and manufacturer Camira Fabrics needed an intuitive and visually inspiring website that would provide users with a rich and engaging digital experience. They wanted to drive increased fabric sample orders through a commerce platform and increased interest in their product range and the brand itself.

With Kentico Xperience, they were able to save a considerable amount of development time and launch a multi-lingual, component-led, responsive commerce website with advanced search. They also leveraged the GDPR module to fulfill their compliance requirements and extended the platform with third-party solutions, such as an Image Optimization API, to reduce content editing time.
www.camirafabrics.com
Implemented by Delete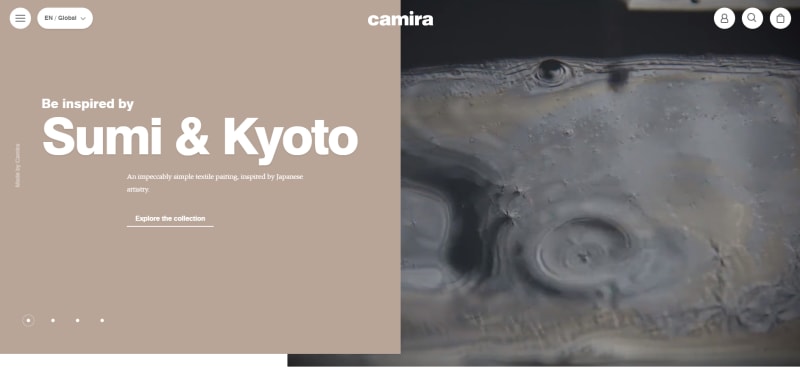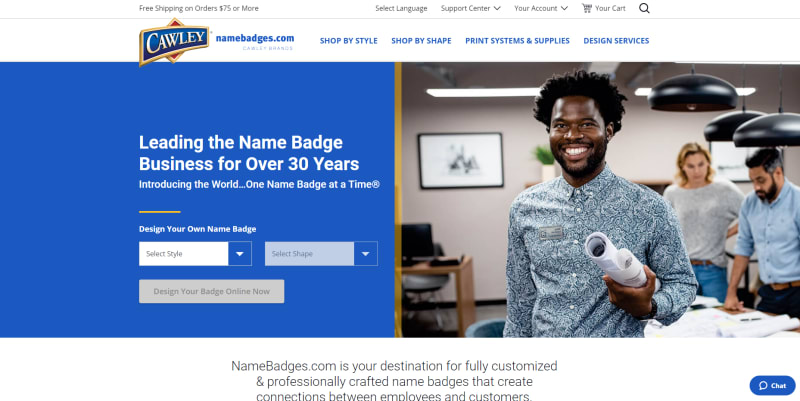 Cawley Name Badges
NameBadges.com provides a fully customized and professionally crafted name badges. They wanted to provide an easy to use, self-service commerce site for their highly customizable products.

Their new website on Kentico Xperience leverages MVC and React.js to create an amazing configuration experience. It is integrated with Stamped.io for reviews, Avalara for tax calculations, and Authorize.net for a payment gateway.
namebadges.com
Implemented by Lightburn
Critter Control
Leading wildlife control company, Critter Control, wanted to migrate its website to a stable, well-documented platform and make some digital experience enhancements.

Their new website, powered by Kentico Xperience, provides the Critter Control team with a consistent and intuitive content management experience, workflows for content coordination, and a platform that is easy to onboard new users. Plus, the platform interacts with the Google and Azure map API to provide geolocation features
www.crittercontrol.com
Implemented by KyaMedia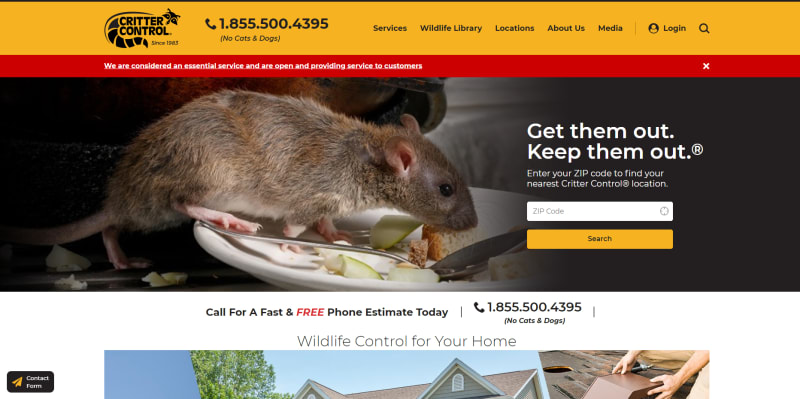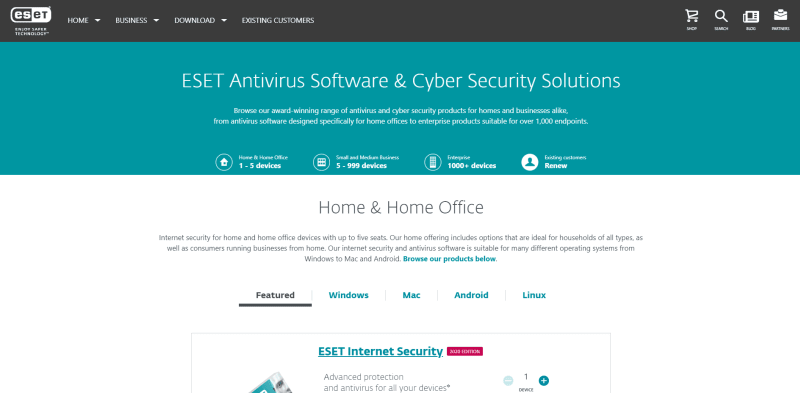 ESET
Security software company and global brand, ESET, has more than 100 million users in 202 countries worldwide. They wanted to upgrade their online store's front-end, focusing on increasing the speed and availability for users.

With Kentico Xperience, the ESET website combines existing, often custom-developed back-end technologies with a modern front-end built on a robust platform. They have saved significant investments with a hybrid commerce solution, and at the same time, can offer its customers a modern online store with advanced features.

buy.eset.com
Implemented by Sprinx Systems, a.s.


First Bank
First Bank offers premier business banking, commercial banking, personal banking solutions, and mortgage services across the United States.

First Bank decided it was time to reimagine its digital presence. With Kentico Xperience and MVC technology, the new highly custom ADA compliant, responsive website includes a blog, rates, and locations tools, fresh copy backed by an SEO strategy, a site tour, and more.

www.first.bank
Implemented by ZAG Interactive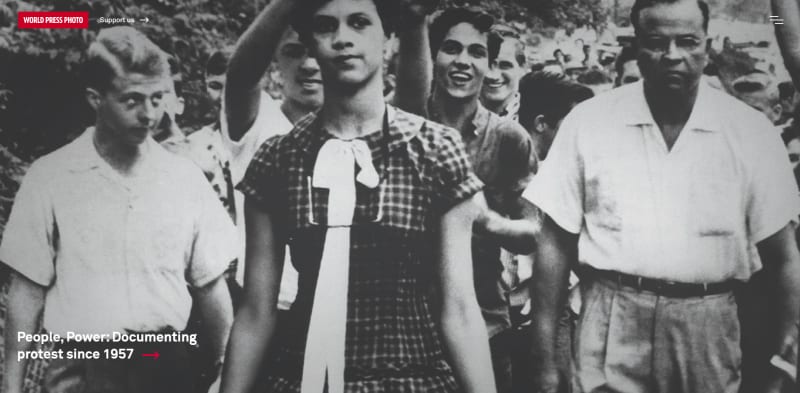 World Press Photo Foundation
The nonprofit organization, World Press Photo Foundation, has been focused on connecting the world with stories that matter through high-quality visuals since 1955.

Its previous website was superseded with a new one backed by Kentico Xperience and MVC technology that has handled the development and migration of an archive of photos and videos spanning 60 years.

www.worldpressphoto.org
Implemented by Emakina
Mainfreight
Mainfreight wanted to increase user engagement, simplify its messaging and content, improve ease of use for editors, and establish a strong foundation for future marketing initiatives and engagement.

Their new website on Kentico Xperience and MVC technology enables Mainfreight to manage shared content more efficiently, gives content editors more control and autonomy, and enables cost-effective new business feature requests. The website is integrated with custom API and form integrations from Sandfield, a stock price ticker integration, and a chat integration from Ambit.

www.mainfreight.com
Implemented by BlueModus