In the November Kentico Xperience Top 10 discover beautiful web design projects that will captivate your eyes and responsive websites with a high level of data security. Get inspired by the best DXP implementations in entertainment, finance, education, and more.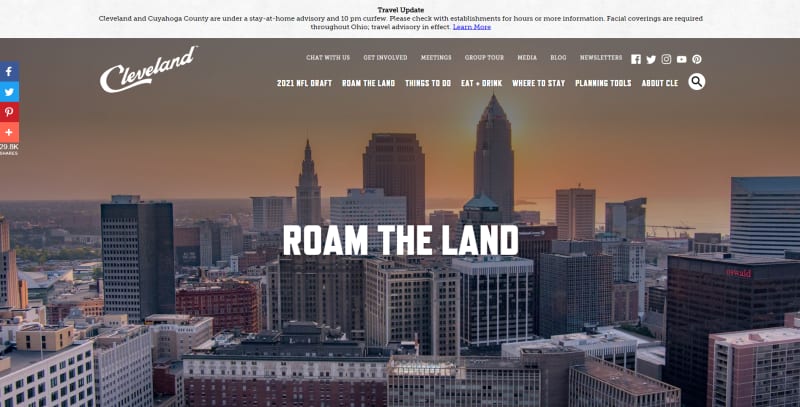 Destination Cleveland launched a new campaign called "This is Cleveland." Showing off Cleveland as a place of world-class entertainment, they needed the new website to be as exciting as the message. They chose Kentico Xperience for its flexible features, templates, and easy to use event calendar.
The new website offers bold, multi-media content that entices travelers to explore. Thanks to the modular structure, editors can mix and match various content types. Clear navigation satisfies business and leisure travelers. Plus, the event planner allows them to make the most of their visit.
www.thisiscleveland.com
Implemented by thunder::tech
National Math & Science Initiative (NMSI)
NMSI promotes and provides math and science education, focusing mostly on disadvantaged students. Their website became a key communication channel in response to the current pandemic situation and needed to be reconstructed immediately.
Now NMSI benefits from a flexible, widget-based new website that showcases their services. The website running on Kentico Xperience includes a blog, a quick tool for donations, and a protected area with teaching materials for registered teachers and students.
www.nms.org
Implemented by Refactored
Corradi
Corradi is a renowned Italian brand of outdoor furniture, including sails and pergolas. All their products are custom-made, so they needed a website that allows for a high-level of customization and product configuration via a single sign-on.
Thanks to Kentico Xperience with MVC architecture, they have a future-proof DXP with strong content management capabilities. Its modular structure enables them to manage leads effectively and offer full product configuration. The new website elegantly reflects the luxurious feel of Corradi's services.
www.corradi.eu
Implemented by eLogic S.r.l
Flynn Center
Flynn, a performing arts center, has come a long way since 1930. Their online archive stored a huge amount of content that needed to be organized in a user-friendly way. They also needed a safe and quick way to sell tickets.
Their new website leverages Kentico Xperience's prebuilt features, MVC widgets, and custom capabilities, including tables and modules. Thanks to integrated external systems, all information is easily accessible. The website offers an engaging user experience with a straightforward commerce journey from first contact to buying a ticket.
www.flynnvt.org
Implemented by iMedia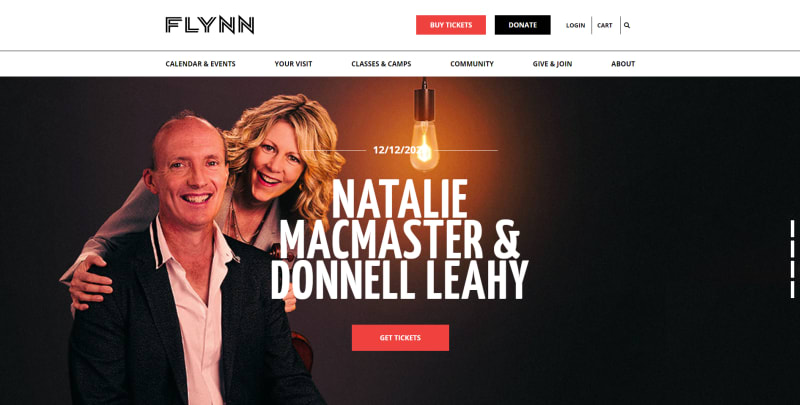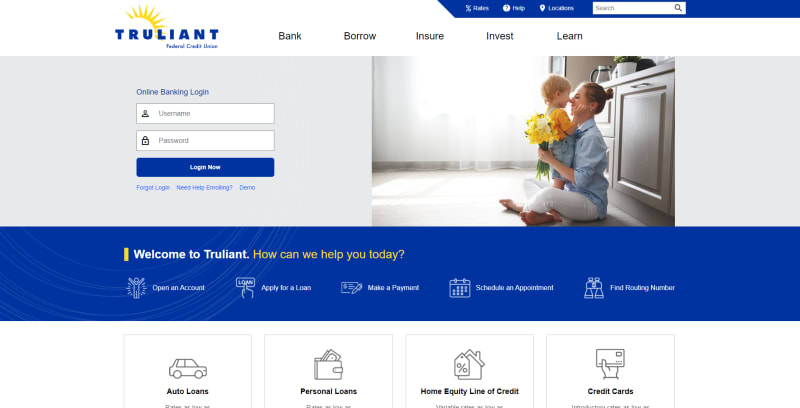 Truliant Federal Credit Union
Financial institution Truliant wanted to redesign their website with a strong focus on mobile-first. Additionally, they needed to ease their content editing experience and save their editors' time.
The new website on Kentico Xperience benefits from reusable widgets, which makes editing content more efficient. A complex custom template allows editors to update all interest rates in one place. The website also leverages tools for increased accessibility according to the ADA (Americans with Disabilities Act).
www.truliantfcu.org
Implemented by BlueModus
Freedom Health Insurance
Private medical insurance company, Freedom Health Insurance, is focused on exceptional customer service and flexible products. It was time to modernize their website in compliance with the company's customer-centric approach. The website also needed a secure intermediaries' area with custom features.
With Kentico Xperience, they can deliver targeted content and more intuitive searching. MVC technology makes the new website future-proof, and the API layer allows for redesigned custom quote tools to be integrated into the platform. Using the GDPR module and password-protected area, the website treats user's data in compliance with requirements.
www.freedomhealthinsurance.co.uk
Implemented by i3 Digital Ltd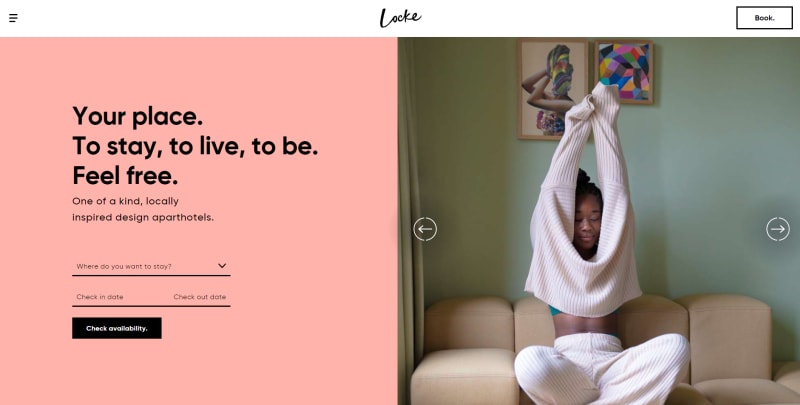 Locke
Locke offers locally inspired, design-led aparthotels. The brand needed a website to reflect its distinctive, forward-thinking approach while being scalable to facilitate ambitious growth plans.
By moving their content to Kentico Xperience, Locke built a multilingual website to keep up with its growth. Thanks to MVC architecture, it's fast and reliable. Flexible layout with widgets ensures an original design true to the company values.
www.lockeliving.com
Implemented by Crafted
Space&Co

. (by GPT)
An Australian brand of workspace solutions, Space&Co., turned to Kentico Xperience to develop a new website to improve user experience, inspire prospective customers, and ensure scalability in the future.
Using carefully picked templates and widgets in Kentico Xperience, the website enables the team to manage a range of content that creates a captivating digital experience. The website's architecture laid the groundwork for future staged iterations.
www.spaceandco.com.au
Implemented by Devotion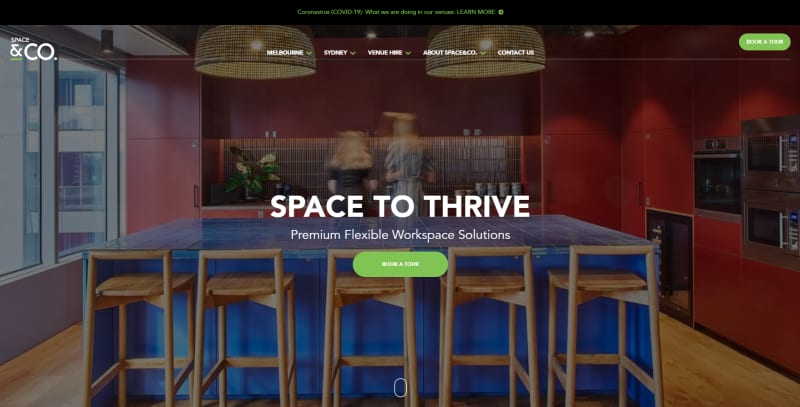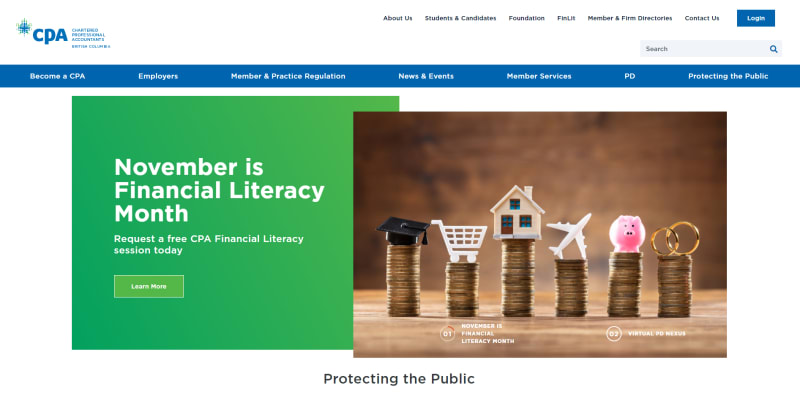 CPA British Columbia
CPA British Columbia is a training and governing organization that connects more than 40,000 accountant professionals and students. Their website needed an update to provide a modernized user experience and enhanced editing tools.
Built on Kentico Xperience powered by MVC, the new website is managed as a complex digital experience platform with a broad range of editing features, including widgets and forms.
www.bccpa.ca
Implemented by E-Cubed Media Synthesis Inc
Tarkett Hospitality
A luxurious flooring manufacturer, Tarkett Hospitality needed to consolidate multiple websites and create a new one that is highly presentable and organized.
All their content is now in Kentico Xperience, the digital experience platform that allows multiple editors. The website is easy to navigate and provides an enjoyable user experience.
www.tarketthospitality.com
Implemented by Hileman Group