Praised by clients for easily updatable widgets and for the overall autonomy that Kentico MVC gives them, let's examine how projects relating to machinery, transportation, or healthcare are helping businesses around the world.
The City of London Corporation required a campaign website to promote London and the UK as the global center for financial and professional services worldwide. The site provides a content hub to demonstrate the UK's competitive position in the world for businesses. Kentico provides the functionality and ease of use for content editors – while providing the flexibility their business needed to deploy the agile marketing campaigns as required. Since the launch of the campaign, more than 42% of website visitors are from outside of the UK, which is a great result for a campaign supporting the UK's message to the rest of the world (measured June 19–November 14, 2019).
Implemented by Positive Technology, United Kingdom
Kentico Gold Partner
Sienna Living is currently one of Canada's largest owners and operators of seniors' living, with high-quality seniors' residences in key markets in Ontario and British Columbia. The aim of their new website was to provide easily digestible content optimized for search engines. And in general, to provide a more impactful experience that generates greater business value. To even broaden its marketing potential, the website is integrated with HubSpot and Yardi for property management. This easy-to-use and navigate website has seen an increase in pageviews by 12%, in users by 15%, and in mobile traffic by 8%.
Implemented by Reason One, Canada
Kentico Gold Partner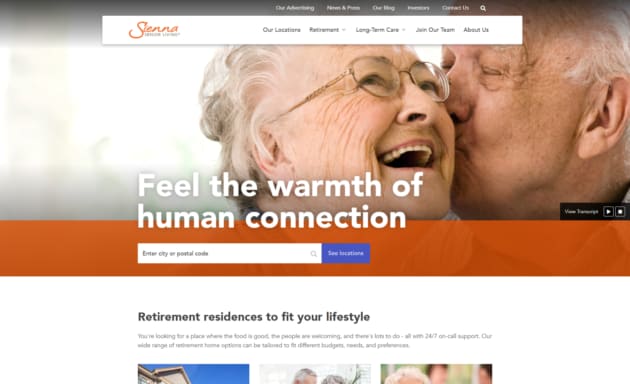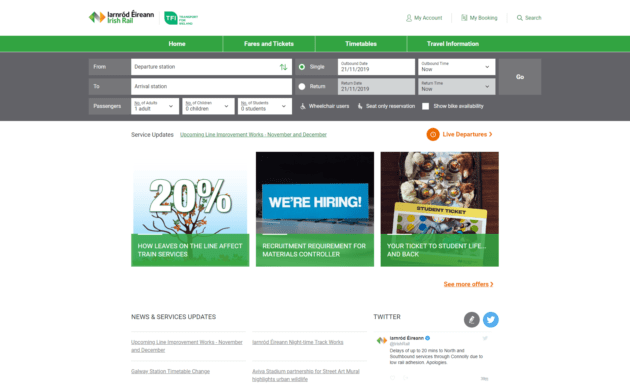 Iarnród Éireann operates city and commuter services in Dublin and Cork as well as intercity services throughout Ireland. Their new website needed to satisfy a need for an easy-to-use and secure platform. The period in which to turn this around was tight, so Strata3 had to work hard to meet all deadlines. It was also Strata3's first project using MVC architecture, so there were a lot of new features that they became familiar with. For the client, this change was hugely important as now they have a lot more control over their content on the site. To even enrich the user experience, the website is integrated with a train locator—this commuter live map shows the precise position of all trains.

Implemented by Strata3, Ireland
Kentico Gold Partner
"The SACMI Group operates globally with more than 80 production, distribution, and service companies in 30 countries. Their home is the supplying of advanced technologies to Ceramics, Plastics, Food & Beverage, Metals, and Packaging sectors. "The new multilingual site," says Paolo Mongardi, president of SACMI Imola, "introduces the visitor to the SACMI world allowing him to easily untangle himself among the numerous products, organized into product categories." The company staff is completely autonomous now in terms of the creation of pages and contents. The project merged more than 20 different websites on one unique site, which means a brand new corporate website localized in four languages.
Implemented by
eLogic S.r.l.
, Italy
Kentico Gold Partner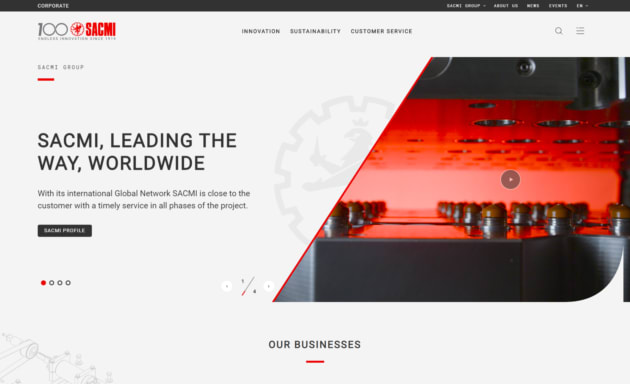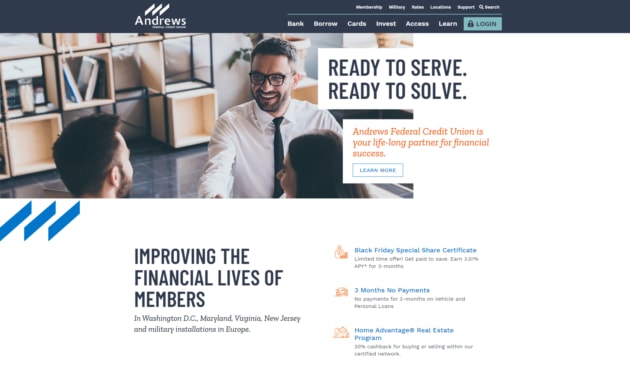 Serving large military installations and select employee groups in Washington D.C., Maryland, Virginia, New Jersey, as well as three European countries, Andrews Federal Credit Union is ready to serve and ready to solve for its members. With a new brand identity, the client looked to ZAG to create a new site reflecting their updated brand, mission, and values. Using the website to capture leads, the new Andrews Federal site includes conversion-driven landing pages, forms, and more. Custom analytics tracking allows for better site activity monitoring and maximization of key performance indicators. The site uses the MVC approach, including many custom widgets and the personalization feature of EMS.
Implemented by
ZAG Interactive
, USA
Kentico Gold Partner
A Charleston, SC-based flooring distributor wished to create a new business to connect consumers looking for flooring with dealers in their area. The aim was to create an engine for smaller dealers, with smaller marketing budgets, to get more leads handed to them. And in turn, the flooring distributor would sell more flooring. This solution required a completely new project, so the business model is built from scratch. There is an integration with QuickBooks Payment Gateway, and the site uses Kentico Web Analytics, Contact Management, Blog, and Activities Tracking.
Implemented by
Reason One
, USA
Kentico Gold Partner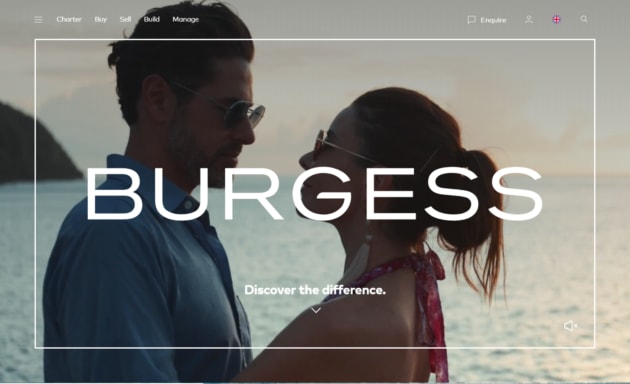 Burgess, as a yacht charter and broker agency, aimed for a website that would express a passion for yachting and would enable a new generation to experience the oceans of our planet in the most luxurious and sustainable way possible. The design needed to express emotional experiences and aspire to connect with adventurous and progressive individuals. Kentico Widgets were carefully designed to work in any place across the website, allowing the Burgess marketing team to change page layouts entirely without needing any code changes. The ability to create personalized assets for the brokerage and charter teams helps to keep track of and guide clients through business processes such as insurance and account setup.
Implemented by Crafted, United Kingdom
Kentico Gold Partner
Carlisle Brake and Friction
Carlisle & Friction provide customers with access to a diverse range of the most highly engineered braking, transmission, and hydraulic actuation products. They required a secure, intuitive and quickly manageable platform. In the words of Carrie Fisher, Marketing Communications Manager: "The decision to use Kentico for our new website has proven to be instrumental in realizing the successes that we have experienced post launch. The traffic to our new website has more than quadrupled and continues to maintain a steady flow of both new and returning visitors." Widgets and the ability to intuitively create and manipulate templates and modules without developer involvement is a great win for the client.
Implemented by
thunder::tech
, USA
Kentico Gold Partner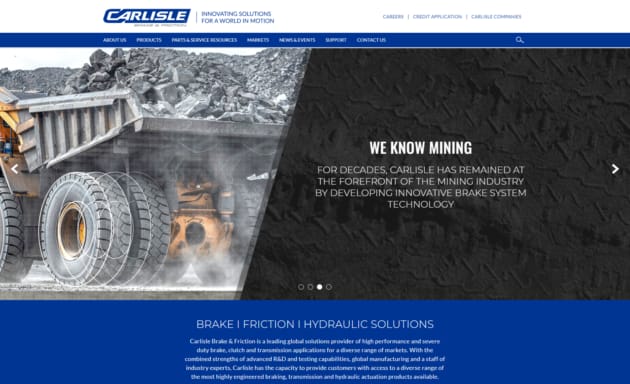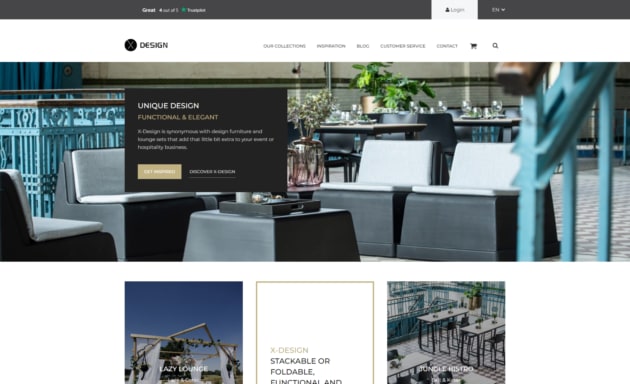 With design in mind, Flexfurn sells stackable and foldable furniture to professionals. To strengthen their current position, Flexfurn wanted to bring the existing online sales channel to a higher level to capture a broader audience. And what would be easier than the new inspirational buying experience that their new website delivers? The option to use a multi-shopping cart, improves the customer experience of the B2B-customers and integrations with DAM, PSP and ERP systems reduced the need for back-office support. The Kentico MVC approach made things even easier, as all adjustable widgets enable quick content management. Now, a vast array of products have their own space and are ready for quick updates.
Implemented by Blastic, Belgium
Kentico Gold Partner
United Heritage Credit Union is a full-service financial institution, with more than $1 billion in assets, over 64,000 members, and 12 locations. Their website needed to better engage new members and promote UHCU products, especially home and auto loans. The new site has a strong focus on structured, reusable content that provides more control to editors. Moreover, BlueModus allowed for personalization by integrating Kentico with Marketo, to allow for the use of engaging custom messaging and design. Following the site's first month of live traffic, page load time decreased by 57%, auto loan application intent went up by 36%, and real estate application intent increased by 144%.
Implemented by BlueModus, USA
Kentico Gold Partner