The Kentico Xperience January Top 10 showcases the versatility of this digital experience platform. See how it supports a wide range of projects, from interconnected websites and huge archives to websites that needed to be built quickly in reaction to the current situation.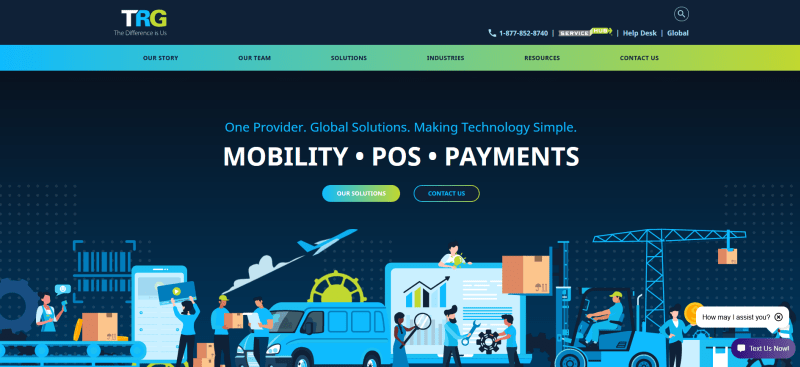 TRG provides a comprehensive suite of lifecycle management services designed to accelerate projects, drive application success, improve employee and customer experience, and maximize ROI. When creating their new website, the company accentuated design and an excellent user experience.
They leveraged Kentico Xperience's capabilities, including accommodating a robust service catalog and integrations of ServiceHub and forms via APIs. Its flexibility allowed front-end developers to create an interactive website that showcases the company's leadership role. In the first few months, the new website has seen a 101% increase in new users over the older version.
TürkTraktör is a tractor manufacturer capable of producing New Holland, Case IH, and Steyr brand tractors. They needed a platform that would enable connecting this website with another two, New Holland and Case IH, and managing them all from one place. Kentico Xperience with MVC architecture supports this multi-site project, enables different language variants, and provides easy content planning and management.
www.turktraktor.com.tr/en
Implemented by Portal Grup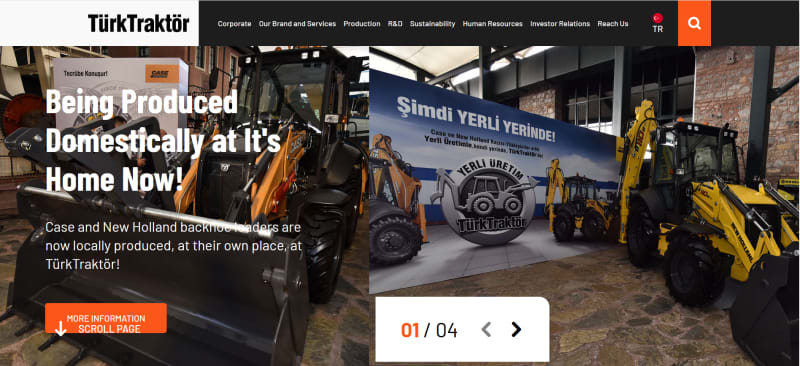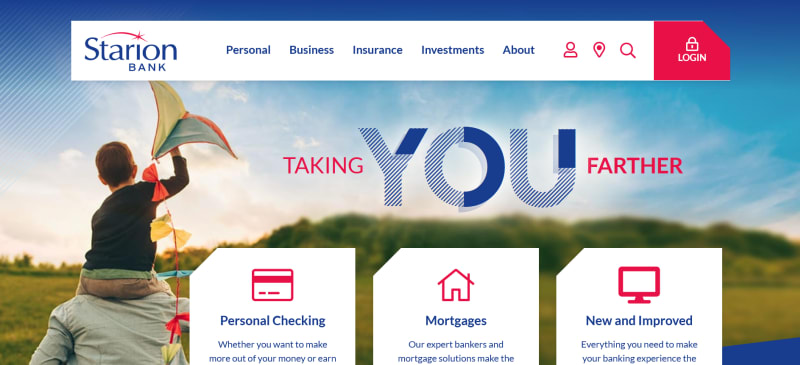 Starion Bank
Despite its rapid growth, Starion Bank maintained its small-town principles and commitment to serving its North Dakota and Wisconsin customers. The bank recently wanted to update its website to make it easier to navigate, mobile-friendly, and ADA (Americans with Disabilities Act) compliant while supporting its business goals.
The new website, running on Kentico Xperience with MVC, leverages out-of-the-box features for easy editing, management of SEO, and forms. Kentico Xperience's flexibility enables unique page templates created with custom widgets and seamless integrations with online banking and financial calculators.
starionbank.com
Implemented by ZAG Interactive
The non-profit organization, Ground-0 Beirut Relief Committee, was established to participate in the rehabilitation efforts after the Beirut seaport explosion. They needed to react briskly to the situation and build a website to help them engage with affected citizens and raise funding.
Thanks to Kentico Xperience's agility, they created this website with English and Arabic variants in one week. With the intuitive page editor, volunteers quickly learned how to manage content and keep the website up to date. The charity has an engaging website, which helped them speed up support for the affected families.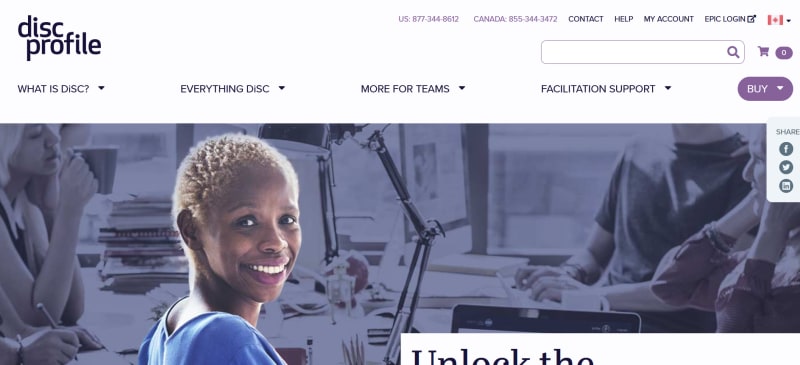 DiSC profile is a non-judgmental personality and behavioral assessment owned by PPS which companies use to improve teamwork, communication, and productivity. Their website needed an upgrade from an old version of Kentico. Now, the MVC architecture makes it future-proof and gives more power to the developers.

The Kentico Xperience platform with MVC allows the company to consolidate DiSC with another website —TalentGear. Now, both sites are managed from one place. The new website has a much better loading time, improved user interface, and custom widgets for unique page layouts. Custom integration of tax models was built for both Canadian and US online purchases.



U.S. Nuclear Regulatory Commission
The NRC, an independent agency created by Congress, regulates nuclear power plants and other uses of nuclear materials through licensing, inspection, and enforcement of its requirements. In compliance with the current requirements, the agency modernized its website and digital services to improve both editors' and users' experience.
Their new cloud solution operating on Kentico Xperience and Azure ensures security, scalability, and easier content management. With the assistance of the Kentico Import Tool Kit, the developers could migrate a monumental amount of content to the new platform. Kentico's integration with the Azure search tool significantly improved search efficiency.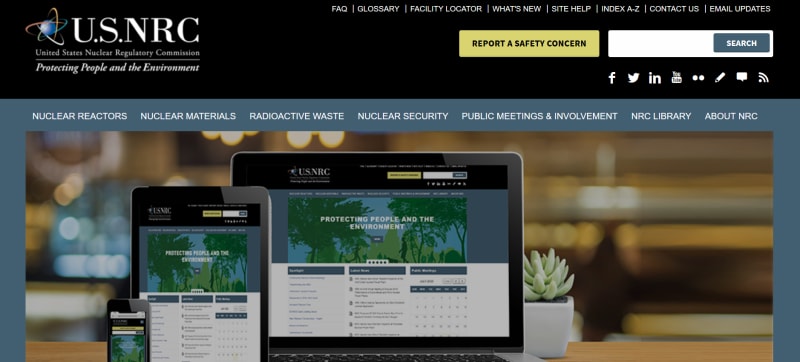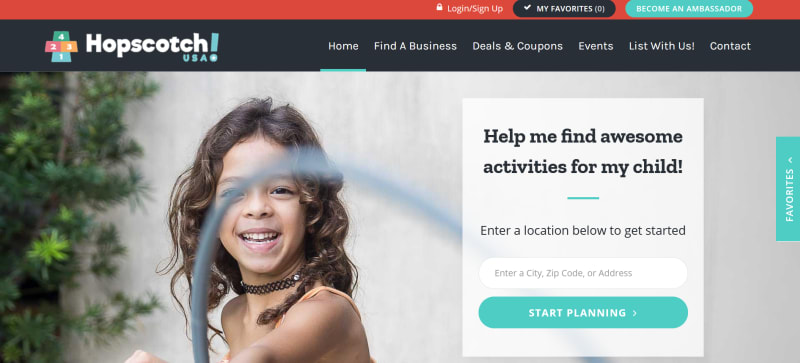 Hopscotch USA
Hopscotch is an online directory for child-oriented businesses, activities, and services in the US. Their new website on Kentico Xperience is fast and provides an exciting user experience. It includes a flexible subscription system that allows for the addition of more options at any point and automatic subscription renewal. The inbuilt activity planner helps parents find a suitable event for their children in a specific area.
hopscotchusa.com
Implemented by Carbon Web Development
AISAB is a new company providing ambulance services in Stockholm. They needed a website that's accessible, clear to navigate, and multilingual. Kentico Xperience built on MVC architecture provides a robust, future-proof platform with easy editing and an engaging user experience that inspires confidence in their service.
www.aisab.nu
Implemented by Knowit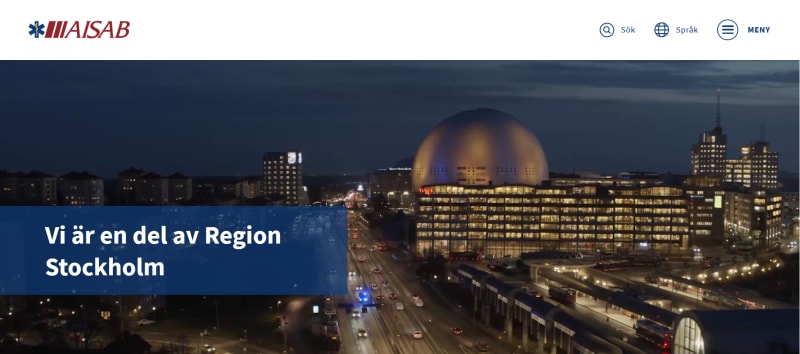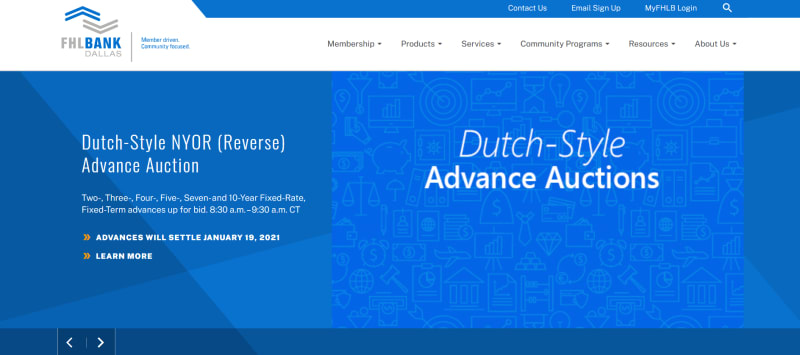 The Federal Home Loan Bank of Dallas (FHLB Dallas) provides financial services and grants for affordable housing and economic development. The bank needed to move from a system that is no longer supported.
For this change, they chose Kentico Xperience with MVC and created a new website with the same functionalities as the previous one but with better performance and improved user experience for visitors and editors.
Promena
Promena was founded in 2001 to provide high efficiency and effective control of time, labor, and cost savings to its customers in their purchasing activities with top technology. Their website needed a flexible platform that is easy to edit and handles frequent changes of content. Kentico Xperience meets the expectations thanks to its intuitive content editor and integration with the company's CRM.
www.promena.net/en
Implemented by Portal Grup