The February Top 10 brings on stage unique projects from a small local firm to a multi-national business. With the help of Kentico Xperience, companies and organizations worldwide build websites that reflect the quality of their services, structure large amounts of content, and boost their online sales. Take a look!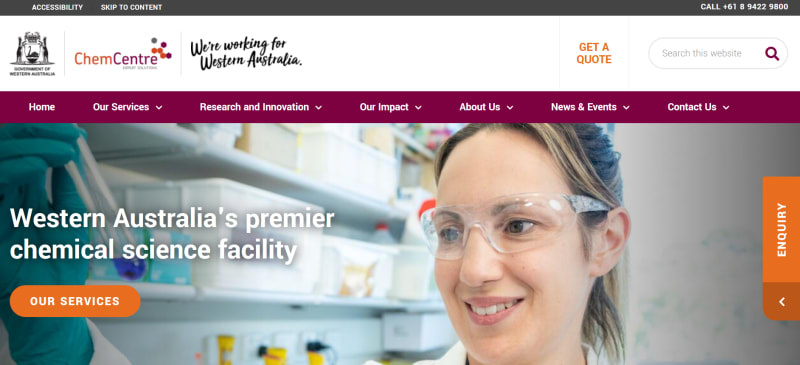 ChemCentre is an Australian provider of specialized chemical and forensic science services, including tests of drinking water and onsite chemical risk assessment analyses. The center needed a new website informing the public about their wide range of services and providing a touchpoint for test requests.
With its content tree, Kentico Xperience enables editors to structure complex information, link pages to several categories, and manage content from a single place. User-friendly editor and content scheduling help the editing team keep the website up to date with minimum effort. Thanks to an extensive menu bar, users can find information in one click.
Accent Wire Tie
Accent Wire Tie is a leading supplier of baling wire and equipment in the US, Canada, and the UK. The company needed a new digital experience platform to increase revenue. Another goal was building stronger customer relationships with personalized content and integrations with their ERP (enterprise resource planning) and CRM systems.
Thanks to the new website on Kentico Xperience, customers can now access all services online. In-built statistics enable email performance tracking and optimizing campaigns. Improved user experience and a broad range of online services generated a 248% increase in digital orders.
www.accentwiretie.com
Implemented by Brave New Markets, Inc.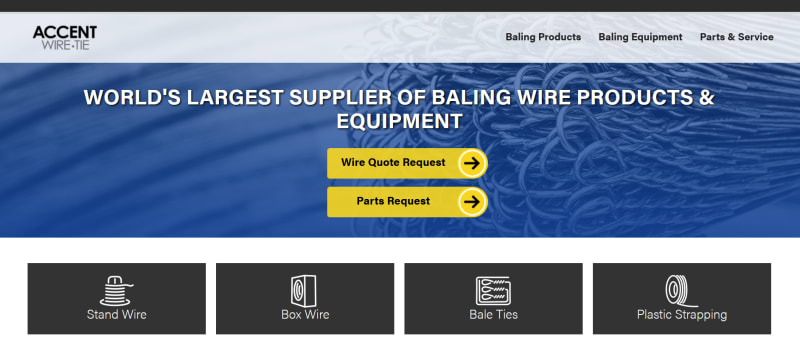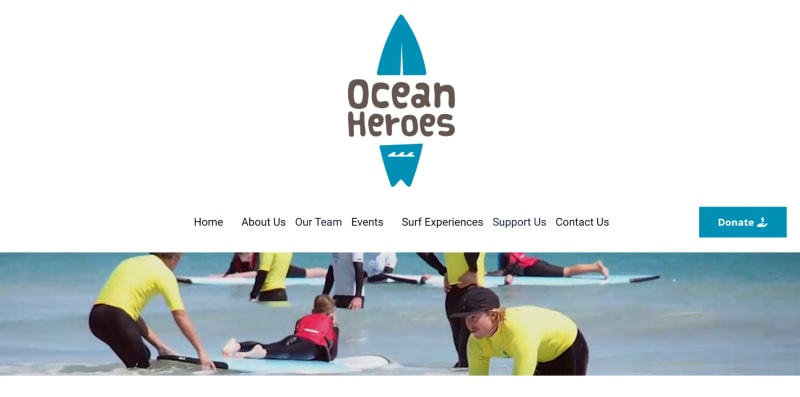 Ocean Heroes
Ocean Heroes is a charity that organizes surfing events for autistic children. Learning to surf is a fun and healthy way to gain self-confidence and new friends. Their new website needed a modern look and a robust structure to handle surges in traffic as events usually book out within a few hours.
Utilizing the Kentico Xperience platform, Ocean Heroes built a reliable and quick website that provides information about upcoming events, encourages donations, and allows volunteers to sign up. User-friendly content management gives the organization full control over the website content, including reusable forms.
www.oceanheroes.com.au
Implemented by Integranet
The UK music trade union represents around 32,000 members in the industry. Its new digital platform had to accommodate a large volume of content in a user-friendly environment, retain relationships with existing members and recruit new ones.
The website on Kentico Xperience is integrated with the existing tailored CRM (customer relationship management). The content tree helps to create various content types and organize the bulk of information. The new website has and improved information architecture that led to 50% more users.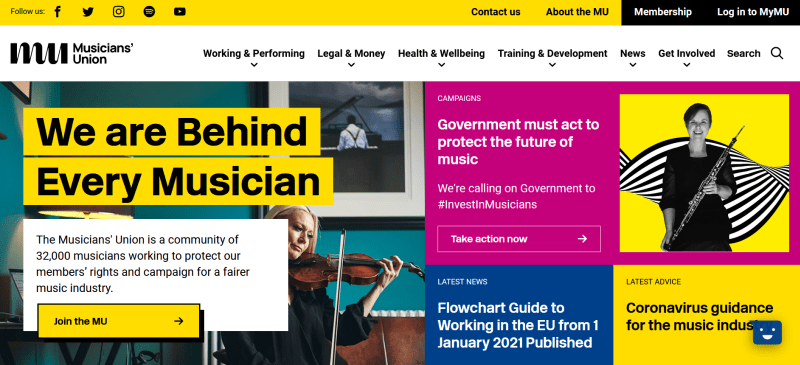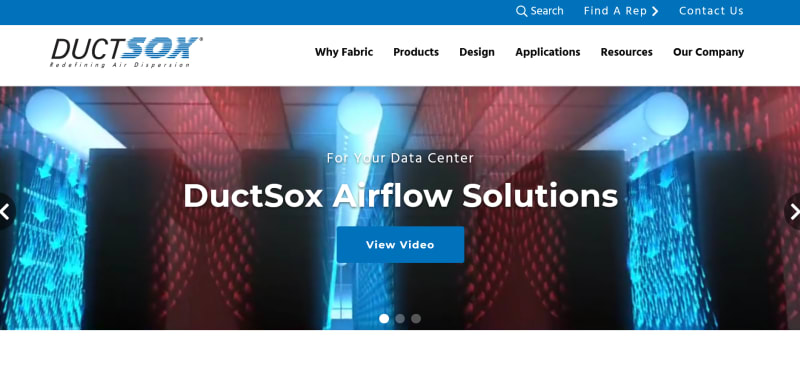 DuctSox creates air dispersion products for cooling, heating, and ventilating buildings. They wanted to design a new website on a digital experience platform with easy editing and online marketing capabilities.

In comparison to their previous platform Drupal, Kentico Xperience provides a more secure and user-friendly content management. MVC architecture allows web developers to take control and create a future-proof solution.
Lee Linear, a US producer of linear motion components and linear shafting, requested a new website that would provide an easy-to-use commerce experience. They chose Kentico Xperience with page templates that are easy to modify. This feature helped to implement the website in less than three months. Now, it enables users to register, configure custom products, get a quick quote, and shop online.
www.leelinear.com
Implemented by Heartland Business Systems, LLC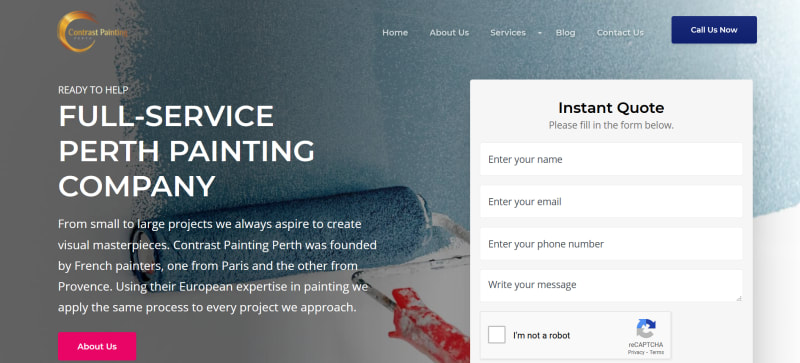 Contrast Painting
Contrast Painting focuses on luxury painting services for residential and commercial projects. The Australian tradesmen needed a website that would reflect the quality of their work and ensure future growth.
They chose Kentico Xperience for their beautiful and future-proof website. A short form on the main page quickly collects a prospect's contact details. The intuitive content editor allows the non-technical sole traders to manage their website, use widgets, and design forms.
contrastpainting.com.au
Implemented by Integranet
Trescal is a US specialist in calibration, asset management services, and repairs of test measurement equipment. They needed to upgrade their website and add additional capabilities, including analytic reports and another cultural version.
Kentico Xperience's unique architecture facilitated the upgrade and the addition of a Canadian website with different content and language. Out-of-the-box APIs shortened the time needed to access data. The built-in web analytics help in optimizing future content strategy, and the content editor featuring checkout and workflows enable multiple editors to keep control over the content.
www.trescal.us
Implemented by Brave New Markets, Inc.


Yukon Workers' Compensation Health and Safety Board
YWCHSB provides compensation, service, and support to Yukon workers injured at work. Their website was upgraded to Kentico Xperience with MVC architecture and leveraged new, fully responsive design and improved user experience.
The digital experience platform enabled the creation of a comprehensive menu that quickly directs three main user groups to relevant information. A robust search tool allows filtering the results by roles, form types, or topics. The website contains several custom forms for time-saving applications.
Farmers Cooperative
A US company, Farmers Cooperative, provides services, solutions, and support for their associate producers. Their new website on Kentico Xperience includes latest news from the field and a clear overview of their services with order forms. The cooperative leverages marketing automation for email campaigns and notifications. Integrated maps help users find local business and weather forecast.
www.farmersco-operative.com
Implemented by Tavant Technologies Inc.