From the USA to Poland to Spain to Australia, this month's Top 10 Websites span the globe, showing us that there are no borders to excellent websites! Discover a top Australian tourist attraction, the UK's largest (and award-winning!) irrigation company, wheelchair games, and much more — with all their websites running on Kentico!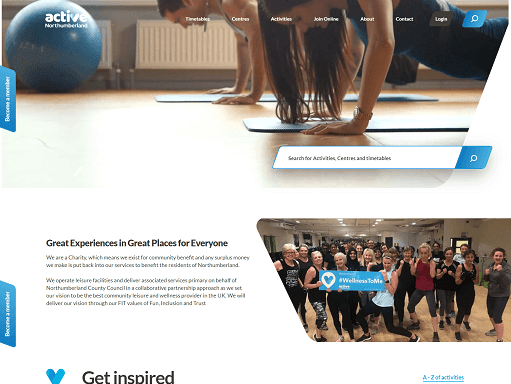 Active Northumberland was formed as a charity in 2014 to operate leisure facilities and deliver associated services primarily on behalf of the Northumberland County Council. As it was, they needed a redesign and rebuild of their website, as their current one did not keep pace with industry competitors, nor did it provide good customer experience. Spindogs needed to design and develop a transformed service offer and operating model that would deliver more. The implementation uses custom reusable Widgets, custom connection strings to an external database, as well as a Smart Search index so users can perform facet search.
Implemented by Spindogs, United Kingdom
Kentico Gold Partner
BIG4, Australia's leading Holiday Park brand, needed a new platform powering the country's most popular holiday park website, with customer data security being an essential requirement. The BIG4 team chose Acceleon as their strategic partner to revolutionize online bookings, based on expertise in architectural design and development and shaped by years of managing and improving the customer data quality for a range of leading Australian and global companies. The project scoped the complex technical solutions, including migrating to a technology stack that supports improved security, scalability, and agility, plus migrating the website to a more contemporary design. Read the full case study here.
Implemented by Acceleon Pty ltd, Australia
Kentico Silver Partner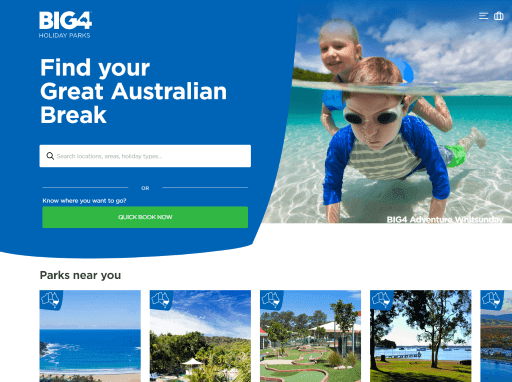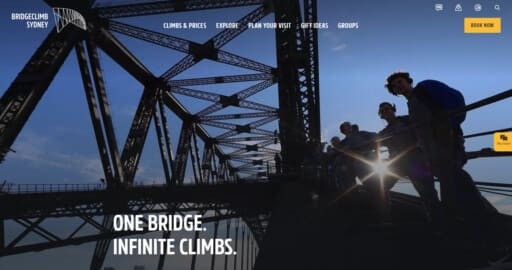 Since 1998, BridgeClimb has hosted over 4 million visitors to climb the iconic Sydney Harbour Bridge. This project aligned with BridgeClimb's 21st anniversary, and Webcoda was tasked with creating a website that would increase sales, brand awareness, online exposure and lead generation. Working to a tight deadline, Webcoda delivered an optimized sales website. MVC widgets now allow content admins to create flexible content pages while Media Libraries allow for great presentation of all images and videos. A new shopping cart is also coming soon. BridgeClimb saw a 20% lift in conversions and a 12% drop in bounce rates within the first two weeks.

Implemented by Webcoda Pty Ltd, Australia
Kentico Gold Partner
ComAp is a world leader in providing intelligent electronic control products and solutions that are highly flexible, intuitive, and scalable. This project, implemented by Bluesoft, was meant to create a new, user-friendly website for ComAp's main brand. Specifically, ComAp wanted to improve pages that see a lot of customer traffic, and their products also needed to be easily kept up to date. All of ComAp's files needed to be transferred from Pages to a Media Library, which was done easily by Bluesoft in Kentico's Media Libraries, and a functional, easy-to-maintain website is the result.
Implemented by Bluesoft, Czech Republic
Kentico Gold Partner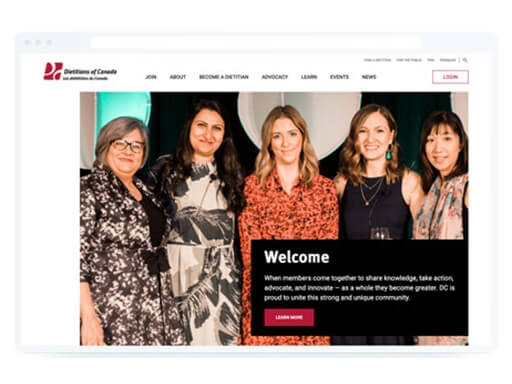 Dietitians of Canada is an association that is focused on advocacy, professional practice, and leadership development within a 5,000-strong community. Inorbital needed to develop a complete strategy for Dietitians of Canada, as well as the content, design, and development of the website with Kentico EMS. It was also important to integrate with Salesforce to effectively manage memberships and streamline lead generation. A major challenge for Inorbital was organizing the digital ecosystem, which had various redundancies in navigation. Now, the website is much cleaner, with a better system for housing content. The team is excited to work with it.
Implemented by Inorbital Inc, Canada
Kentico Gold Partner
INVEX is a public portal and online tool for INVEX Financial Group, a leader in investment, financing, and consulting. Their wish was to have a new and refreshed design for their website, and to ensure it would have an organized and easy-to-maintain information architecture. The issue before the implementation was simply that INVEX had too much information with no clear way of organizing it. With Babel's implementation, the INVEX team now has a methodical, clear, and maintainable website that helps both themselves as well as their customers and users.
Implemented by BABEL, Mexico
Kentico Gold Partner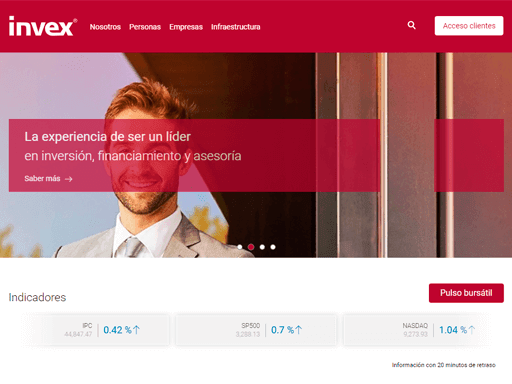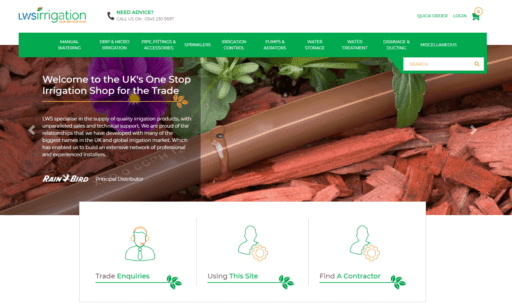 Based in Wiltshire, Landscape Watering Systems (LWS) is the UK's largest irrigation company. The award-winning company sets the benchmark for the rest of the irrigation industry. For this project, LWS wanted a bespoke B2B e-commerce solution that integrated with Access Dimensions accounting software. The website needed an improved look and feel, it should enable account payments, and allow the Sales Order Processing staff to work with the website, meaning different user roles were necessary. Red Transact implemented this on Kentico, which allowed all data to be structured in one Content Tree, and Roles and Permissions help cultivate a great user experience.
Implemented by Red Transact Limited, United Kingdom
Kentico Gold Partner
Netia is one of the largest Polish telecommunications operators. For this project, they were seeking a way to integrate their e-commerce processes with their Sales Support System, reducing costs substantially. They also sought to develop a state-of-the-art, responsive, UX-friendly, and WCAG-compliant e-commerce process. Infinity Group's challenges included needing to integrate with many third-party services and applications, and Netia also wanted to be able to send/retrieve raw offers to the CMS that could be edited and maintained by site editors. Using Kentico made all this possible, and Netia will be leveraging Kentico's e-commerce features to build up their Customer Value Management.
Implemented by Infinity Group, Poland
Kentico Gold Partner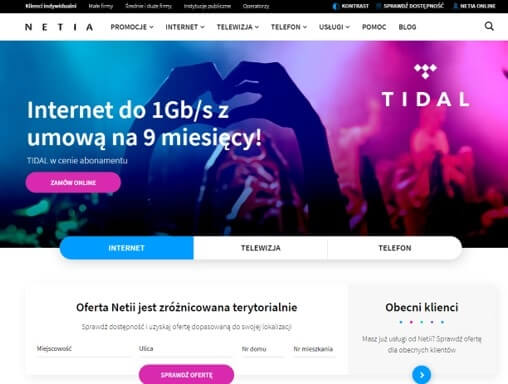 Project ECHO is a guided practice model that increases workforce capacity to provide the best special care and reduce health disparities. They sought a complete update and redesign to accommodate the expansion of their programs and the constant evolution of the organization. Additionally, they needed to upgrade to Kentico 12, since ECHO has been using Kentico 8. The implementation by Inorbital made the upgrade a breeze. Inorbital put to use Kentico's Security and Forms, as well as BasicRepeater. There were some membership features that required modifying the Knowledge Page module, but now the ECHO team feel comfortable with their new, upgraded site.
Implemented by Inorbital Inc, Canada
Kentico Gold Partner
The National Veterans Wheelchair Games is the world's largest annual wheelchair sports event solely for military veterans. The Department of Veterans Affairs launched the Wheelchair Games in 1981 with 7 events and 77 athletes. Working with their partner organization Paralyzed Veterans of America, The National Veterans Wheelchair Games was seeking a replacement for their open-source based website. Competitive Innovations used their SmartCIte process to launch a new Kentico website on Azure, which delivered a whole new set of features for their Wheelchairgames.org website. The ADA compliant site allowed the organization to improve their online presence and additional Kentico features for their members annual Wheelchair Games event.
Implemented by Competitive Innovations, LLC, USA
Kentico Gold Partner