Although Christmas is just around the corner, our partners are not idle and keep delivering great projects connected to e-commerce, insurance, and the banking sector. Let's applaud the TOP 10 projects that step out not only because of the technologies used, but also because of their positive impact on day-to-day users.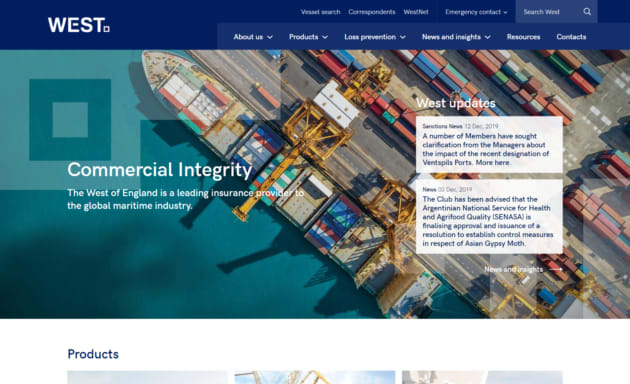 The West of England is a leading provider of insurance in the global maritime industry. At the heart of their services is a combination of a secure environment in which shipowners, operators, and charterers work. It was necessary to enable the client to update the website content through a secure and easy-to-use administration interface. Kentico MVC made this easy thanks to drag-and-drop widget placement, visual content editing tools, and managing metadata directly in the CMS. The site is integrated with Vessel finder. They store all the data connected to vessels and contacts at ports around the world in their "Gateway" system.
Implemented by Ridgeway, United Kingdom
Kentico Gold Partner
Kentico partner Portal Grup delivers a new and elegant e-commerce website belonging to a luxurious Turkish chain of hotels, restaurants, patisseries, bakeries, banquet centers, and stadium operations. Divan Group has been a synonym for quality and has become an international brand that is a part of the biggest Turkish conglomerate called Koç Holding. Their new bilingual website hosts not only extensive e-commerce capabilities but also a blog-like structure and utilizes Kentico EMS features to the fullest. Now, all visitors are able to easily book their stay, make use of special offers, and proceed with their payment without any issues.
Implemented by Portal Grup, Turkey
Kentico Gold Partner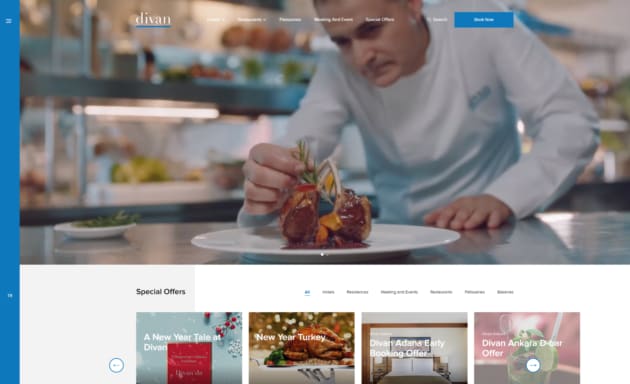 Finaccord is a leading global insurance and financial services market research and consulting firm. Headquartered in Singapore and London, it also has significant market presence in the US, Europe, and Asia. Their new website had clear goals. Firstly, to upgrade the website's e-commerce functionalities for online transactions and instant downloads of digital reports and data models. The solution also includes cross-sell merchandising of reports and consulting services. Prospect data are captured via a form and also by integration with Eloqua MAP. With its robust search and filtering capability, Kentico enabled a strong report search solution.

Implemented by AlphaZeta Interactive, USA
Kentico Silver Partner
American Psychiatric Association Publishing (APAP) is the world's premier publisher of books, journals, and multimedia on psychiatry, mental health, and behavioral science. APAP required that individual customers of their publishing business would be able to use SSO through their Salesforce Community username and password. The new website needed to integrate with Naviga Global's Publishing Platform, since it stores the business rules. With the Kentico MVC approach, all the necessary customization went smoothly, no matter whether it concerned their shopping cart calculator, tax processor, or checkout. To strengthen its impact on visitors, the website uses Kentico activity tracking and content personalization.
Implemented by i3 Digital Ltd, USA
Kentico Gold Partner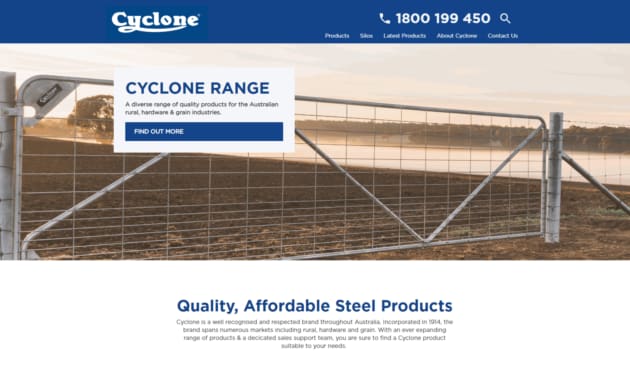 Cyclone is a part of Australia's largest manufacturer, Infrabuild Wire. They needed a modern, up-to-date site utilizing MVC architecture that would future-proof the development. The website is integrated with Salesforce to provide further functionalities. Using MVC also saved time—to interact with the database, the digital agency WDM didn't have to develop something from scratch because the preexisting data management functionality made it quick to get started building a .NET MVC site.
Implemented by WDM, Australia
Kentico Gold Partner
MMT Digital were tasked with creating the digital platform to launch The Pet Health Club, a service created by Independent Vetcare. The service allows customers to search for and set up health care plans for pets. Previously, customers were only able to register their interest in the plans, relying on manual follow-ups over the phone. This process is now carried out completely online and has increased registrations by over 250%. Kentico MVC made things easier. Most of the content is editable, and due to the easy-to-use nature of Kentico, this has empowered IVC to make changes without any developer input. After the website relaunch, page views increased by 88% and average session duration increased by 52%.
Implemented by MMT Digital, United Kingdom
Kentico Gold Partner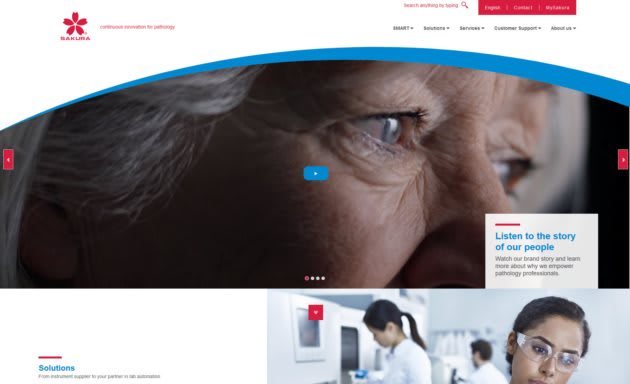 Sakura is the original manufacturer of histology and cytology products; their mission is to constantly advance cancer diagnostics in anatomical pathology. They distribute products through a network of more than 60 sales entities and distributors to more than 100 countries in Europe, Middle East, Africa, and India. So, multilingual functionality was essential to enable a localized showcase of their products. To retrieve and store all documents, the website has an interface with SharePoint. Due to the cytological lab environment, a vital element of this project was the precise documentation of all products.
Implemented by Planeteria Media, Netherlands
Kentico Silver Partner
Sunrise Labs is an engineering and design firm focused on medical device solutions. Engaging with clients at many phases of the design process, Sunrise assists in anything from product development to lifecycle support. Their new website needed a clean, professional design that supports the brand. The aim was to transform the site into a lead generation tool with CTAs and ongoing marketing initiatives. The whole navigation flow enables them to target the audience with clear value propositions of fresh and structured content. Using widgets, Wakefly helped Sunrise to populate their website with content and display it across the whole website.
Implemented by Wakefly, Inc., USA
Kentico Gold Partner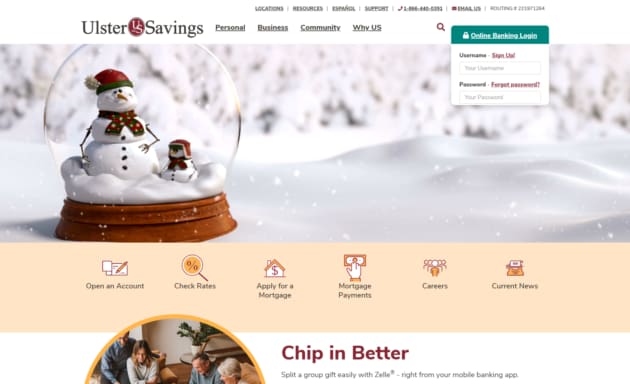 With a rich history dating back to the 19th century, Ulster Savings Bank remains a locally focused and operated bank. The aim of the redesign was to gain a highly secure website. The bank employed InetSolution, which was in charge of both the hosting and development of the project. The areas they wanted to focus on included decreasing page load time, ADA WCAG accessibility, or security areas such as multi-factor authentication and secure form handling. With Kentico, InetSolution development team had full control over the code. Moreover, Kentico roles and permissions allowed to set up appropriate content administration privileges that met the credit union's needs.
Implemented by InetSolution, Inc., USA
Kentico Bronze Partner
Driestar Educatief is a practice-oriented knowledge center. Offering programs, services, and products from Driestar Christian University, they are passionate about providing education in the Netherlands and abroad. Their new digital presence was enhanced by an e-commerce solution for purchasing and conversion of education materials. Within SOAP API, the platform is connected with Allsolutions CRM, which manages, for example, importing articles or sending order information to CRM. To ensure the fluency and security of the shopping process, the website is integrated with Rabobank Omnikassa payment provider via iDEAL.
Implemented by Aviva Solutions BV, Netherlands
Kentico Gold Partner