Finance, industry, education, real estate, or healthcare vertical; enterprise or nonprofit, there are no boundaries or restrictions. Kentico makes it possible for all these projects to flourish, enabling integrations with various systems and ensuring satisfaction for customers.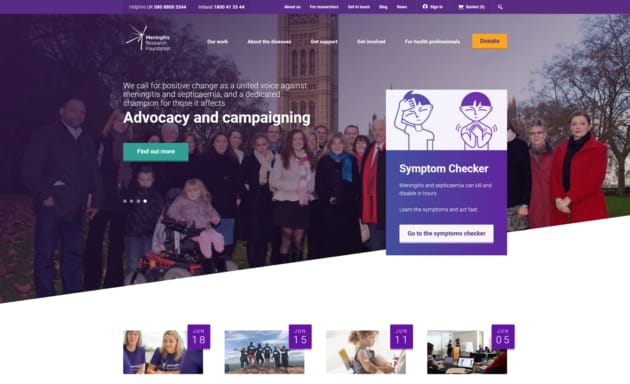 Meningitis Research Foundation is a leading UK, Irish, and international charity that brings together people and expertise to defeat meningitis and septicaemia. Their new website's goal was to present the work MRF is currently undertaking, and the impact it previously had in relation to combating the disease. The donation page is a fundamental part of the MRF website. Delete wanted to amplify donations by focusing on improving the user journey to make it clear where each individual donation would be going. By incorporating CTAs throughout each step of the donation process, Delete was able to achieve this. And results speak for themselves: donations increased by 52% one year after the launch.
www.meningitis.org
Implemented by Delete, United Kingdom
Kentico Gold Partner


The De Beers Group wanted to build and offer online courses to share their knowledge with industry members and other interested parties across the globe, through an education hub. The site uses the Kentico E-commerce module to enable users to purchase offline courses around the world as well as pay for access to the online course. It has been translated into Chinese, Turkish, and Italian with other languages in process. Moreover, Ridgeway utilized various Kentico out-of-the-box features including security and authentication mechanisms, custom modules, contact and account management, and activity tracking.
www.debeersgroupinstitute.com
Implemented by Ridgeway, United Kingdom
Kentico Gold Partner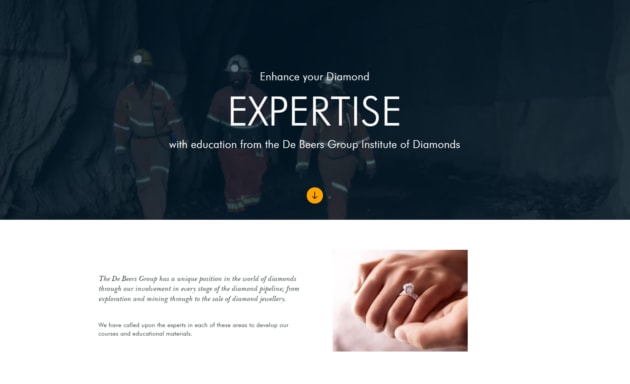 The Association of College and University Auditors is a professional organization comprised of audit, risk, and compliance professionals from all over the globe. They are aiming to assist institutions through continued professional development and the sharing of experiences. Their former website was converted from classic .NET, managed through Adobe Contribute, to Kentico 12. This migration was challenging due to several custom built forms that needed to be recreated. However, Kentico's ability to quickly set up robust online forms eased the conversion process. Also, an ability to integrate with iMIS allowed the Kellen company to provide a significantly improved user experience in contrast to the old site.
acua.org
Implemented by Kellen Company, USA
Kentico Bronze Partner


Al Baraka Islamic Bank began with a strong and simple vision - to bring equitable, fair, and rewarding banking to hardworking individuals, with the aim of creating a better future for their entire community. A new website was required with a fresh yet professional and responsive design that would reflect the prestige of Al Baraka brand. The website's front end needed to be compatible with both English and Arabic, mirroring components in each of the versions. Aside from API connections with calculator systems, ACTUM leveraged Kentico out-of-the-box features (Web Parts, Widgets, Forms, Email dispatch, etc.) to meet clients' requirements.
www.albaraka.bh
Implemented by ACTUM Digital, Bahrain
Kentico Gold Partner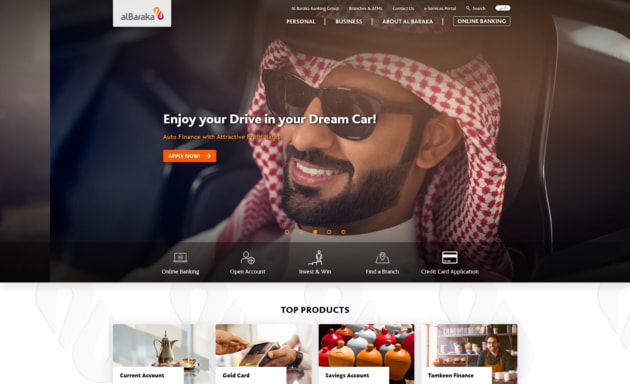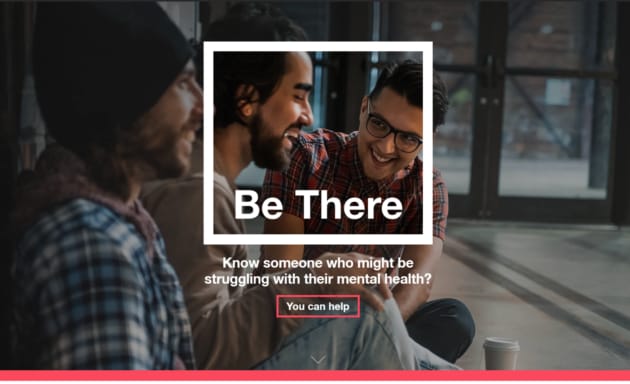 Be There is the world's most comprehensive an engaging online resource for young people to learn how to support each other through mental health struggle. Be There needed to establish a user-focused and intuitive online presence that would help youth learn how to recognize when someone might be struggling with their mental health. Kentico solved problems that A.K.A. faced in the development of the Be There website by allowing them to easily reuse components and strategies, thereby ensuring rapid application development.
bethere.org
Implemented by A.K.A. New Media Inc., Canada
Kentico Gold Partner


The Grosvenor Group is one of the world's largest privately owned property businesses. The main goal for this project was the delivery of a website that reflected the rebrand—delivering a much-improved user interface and user experience. The design presented particularly complex challenges, so a CMS was required that would offer the design flexibility the client had requested. Furthermore, the website needed to be future-proofed and meet the rigorous GDPR requirements. The flexibility of the Kentico widget/web part engine allows the user to select specific documents, a document category, or a list of documents from a path.
www.grosvenor.com
Implemented by Quba, United Kingdom
Kentico Gold Partner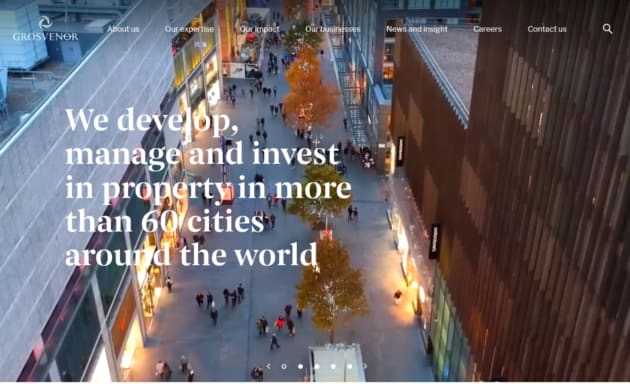 MOXA is dedicated to connectivity technologies, innovation, and automation. Their statement is clear: "Keeping people and properties secure in hazardous environments by providing communication networks with maximum reliability is our mission". These standards had to be imprinted in their new website. Migrating to Kentico required significant changes in order to satisfy multiple stakeholders. Three separate systems for users, product documentation, and distributors were consolidated under one roof and to further enhance the project , there are multiple integrations; for example with Salesforce, Google reCAPTCHA, ECI Translation services, and Bizible.
www.moxa.com
Implemented by Addisolv, Taiwan
Kentico Silver Partner
NSF Controls is the leading UK specialist in the design, manufacture, and supply of high-quality electro-mechanical assembly services. The redesign of their website had clear goals: to replatform the website onto an expandable CMS which is widely used, to increase conversions, and to drive more traffic to the website. With their previous website, producing content for a datasheet search as well as getting it into the correct format was challenging. Kentico's Portal Engine development helped with the rapid redevelopment of the website and meant that the customer was very quickly editing and adding content. There are also lots of repeaters, bespoke page types, and custom tables for the datasheets section.
www.nsfcontrols.co.uk
Implemented by Shift Brand, United Kingdom
Kentico Bronze Partner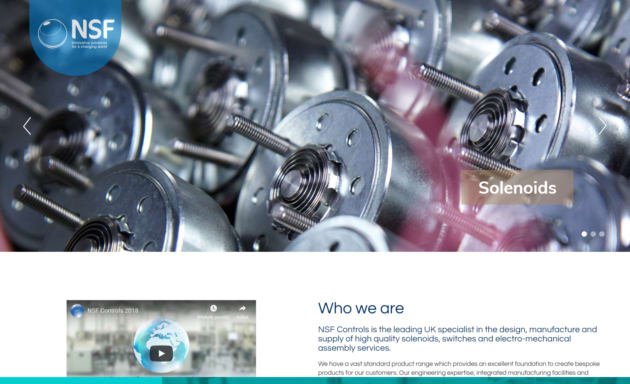 Sunflower Bank's biggest pain point with their former digital solution was inflexibility. They had to manage three different sites on three separate platforms, which was difficult for admins as well as for visitors. Kentico provided a solution for the consolidation of management and technology for their web presence. A crucial aspect of the Kentico implementation is personalization. Hero banners display different content to users from different regions. Kentico also facilitates the easy implementation of a location finder that allows admins to easily update details regarding their physical locations and make that data available to their web users through a simple, intuitive user interface.
www.sunflowerbank.com
Implemented by Americaneagle.com, USA
Kentico Gold Partner


Pleas, a producer of functional clothes and nightwear, decided to enhance their digital presence with a sophisticated e-commerce solution. Key elements of the project were third‑party integrations with an internal order management system to ensure processing of orders, maintenance of transactions, and order expedition. Another aim was to launch the Slovak language variant of the website and to enable payments in Czech Crowns as well as in Euros. Third-party integrations include Mautic (for marketing automation, email marketing, and campaigns management), accountant system Pohoda, and shipping system Balíkobot, which connects with freight companies.
www.pleas.cz
Implemented by PUXdesign, Czech Republic
Kentico Gold Partner