We are back with fresh, exciting projects concerning various third-party integrations, scopes, and industries. No matter if it's complex e-commerce solutions or simple web presentations, these projects show how websites can expand services and impact on visitors.
The Association of the Luxembourg Fund Industry (ALFI) represents the face and voice of the Luxembourg asset management and investment fund community. The aim of this project was to merge four websites into one portal: corporate, annual report, blog, and event portal. Also, it was necessary to satisfy fluent integration with SharePoint and Windows AD and to personalize the experience for each addressed persona in terms of language and content. Collection of qualified data and automation of the process for event management were other objectives of this project.
www.alfi.lu
Implemented by Groupe One Point PSF, Luxembourg
Kentico Silver Partner
Since being founded in 1936, the Bentley Drivers Club has grown to a worldwide family of 4,000 members. Not only does the new website focus on promoting the club, it also enables members to join and renew online and access restricted content. The platform integrates with a number of systems including the DVLA and the Bentley dealer network, whilst creating huge efficiency improvements to their internal processes. All membership functionality is aligned with reporting that allows the club to extract regional, demographic and financial data. Shop sales have increased by 20% and the new website has generated a 50% increase in session duration and a 60% increase in pages per session.
www.bdcl.org
Implemented by Obergine, United Kingdom
Kentico Gold Partner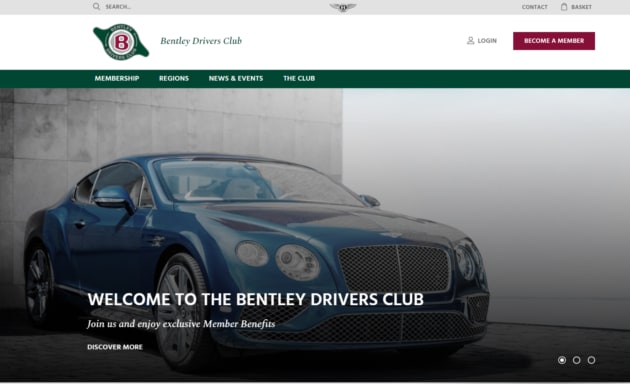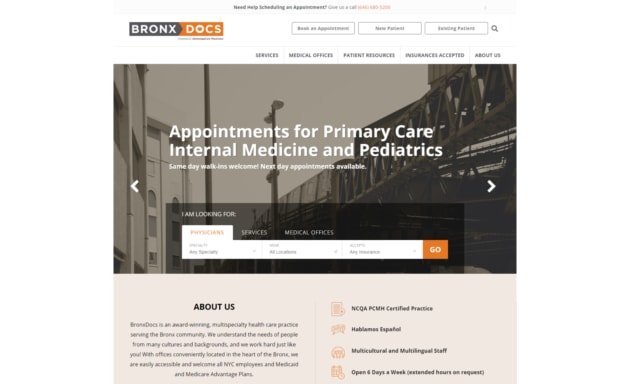 BronxDocs is an award-winning, multispecialty health care practice serving the Bronx community. iMedia worked with BronxDocs to design and build out a site that improved upon their initial brochure site. The goal was to make this new website easier for visitors to use, as well as enhance the site architecture and content for visitors to get the resources they need. BronxDocs has a pretty complicated search feature but Kentico makes it very easy to reuse code from another site. As there was such a tight deadline, Kentico was instrumental in ensuring the project was delivered on time.
www.bronxdocs.com
Implemented by iMedia, USA
Kentico Gold Partner
One of the oldest cathedrals in England, the Mother Church of the worldwide Anglican Communion and seat of the Archbishop of Canterbury, Canterbury Cathedral, desired a new digital platform for their e-shop. Canterbury Cathedral has charitable status and owns Cathedral Enterprises Ltd. (CEL) which trades on its behalf and gives the profit back to the cathedral. CEL caters for the many Cathedral visitors who want a good souvenir of their visit. The shop carries on a historic tradition, selling replicas of "Pilgrims Tokens" and a large range of carefully selected gifts including recordings made by their world-famous choirs. It accepts payments in Pounds and Euros, made possible by the integration with Sage Pay.
www.cathedral-enterprises.co.uk
Implemented by Red Transact Limited, United Kingdom
Kentico Gold Partner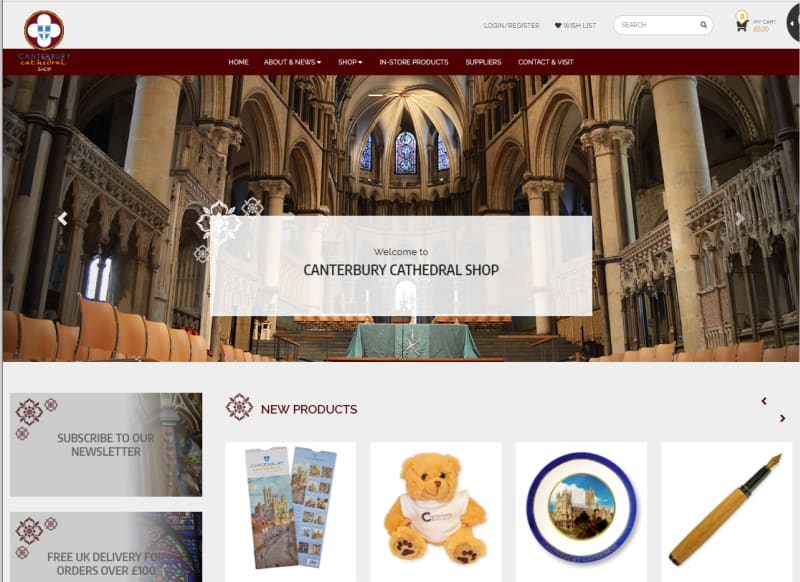 Originally built with Umbraco, this website provides support to Dell Office 365 clients. Just to summarize, Dell is one of the largest technological corporations in the world, employing more than 145,000 people in the US and around the world. For the project relaunch, Datacom's digital team assessed the new requirements and decided that a migration to Kentico EMS was the best way forward. Crucial here was to ensure implementation of a workflow that enabled automated translation of content followed by a review before publishing. A language-specific workflow process allowed Dell to set up different approaches for different markets.
support.cloudstore.dell.com
Implemented by Datacom, USA
Kentico Gold Partner
Evolving Systems create innovative solutions for the telecommunication sector—strategies for managing customers, dealer networks, partners, and SIM resources. Above all, their new site had to deliver a best-in-class digital experience with optimal UX, design, and consideration for targeted user journeys. It also had to allow integration with HubSpot for marketing automation and Alpha Vantage for share price information. Kentico provides a platform that can grow over time with the ability for Evolving Systems to have many localized sites managed within a single administration area.
www.evolving.com
Implemented by Positive Technology, United Kingdom
Kentico Gold Partner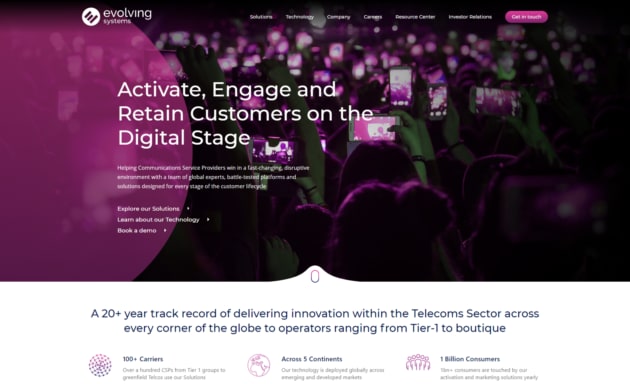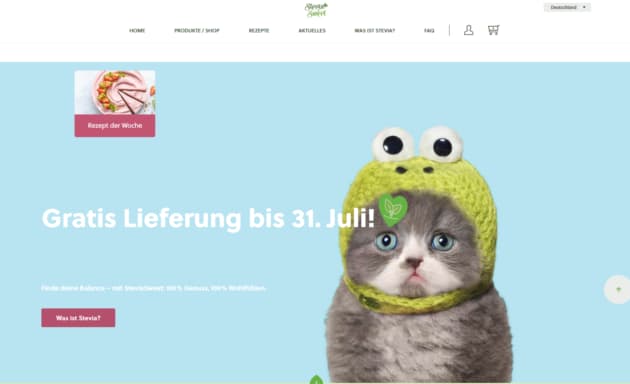 The SteviaSweet design delivers a unique combination of young, fresh, and playful elements together with a very structured way of presenting meaningful information. Small animations prove the brand's love of detail and they bring joy to the user. Kentico's Custom Web Parts and Personalization for different cultures were especially attractive to Hermes Sweeteners Ltd. Moreover, this updated multilingual website represents the first implementation of an e-commerce platform to sell Stevia Products in the DACH Region. It needed to satisfy a fluent integration with an internal ERP system, shopping and payment provider Novalnet, while all orders and e-mail notifications are handled by Kentico.
www.mysteviasweet.de
Implemented by netzkern AG, Switzerland
Kentico Gold Partner
The NJTPA is the federally authorized Metropolitan Planning Organization (MPO) for 6.7 million people in the 13-county northern New Jersey region. Each year, the NJTPA oversees more than $2 billion in transportation improvement projects and provides a forum for interagency cooperation and public input. It also sponsors and conducts studies, assists county planning agencies and monitors compliance with national air quality goals. Their new website should be usable throughout all devices and information should be easily accessible. The upgrade from Kentico 8 to 12 takes advantage of the newer features and functionality and performance that Kentico has to offer.
njtpa.org
Implemented by Weblications, USA
Kentico Bronze Partner
Simex is an international manufacturer of hydraulic attachments for earthmoving machines, distributing its technological products all over the world. The goals of this redesign were mainly related to these areas: the user interface needed to be refreshed with a new and more modern graphic approach and the content architecture needed to have the full range of products presented accurately and orderly. Moreover, since the launch, the new site has improved the quality of traffic and subsequently the quality of leads received. Since its launch, the website has seen a 15% increase in traffic and 30% in lead acquisitions.
www.simex.it
Implemented by eLogic S.r.l., Italy
Kentico Gold Partner
Total Quality Logistics (TQL) is a national freight brokerage and logistics service provider. This new site was built on Kentico EMS and utilizes content personalization, or customized form consent functionality for GDPR and custom widgets. TQL connects customers with shipping needs to carriers that have the available capacity and service offerings. They work with a network of more than 75,000 carriers to create greater supply chain efficiencies for their customers. The integration between the custom Location page type and Google Maps JavaScript API was used to plot locations on a map based on data within each location page so it could be managed in one spot.
www.tql.com
Implemented by Wakefly, Inc., USA
Kentico Gold Partner