While we remain remote and work from home, discover a world of great Kentico websites in this month's Top 10 selection. Plan future luxurious trips, buy concert tickets, or discover the great world of agriculture and farming! There's more to see this month, so keep reading!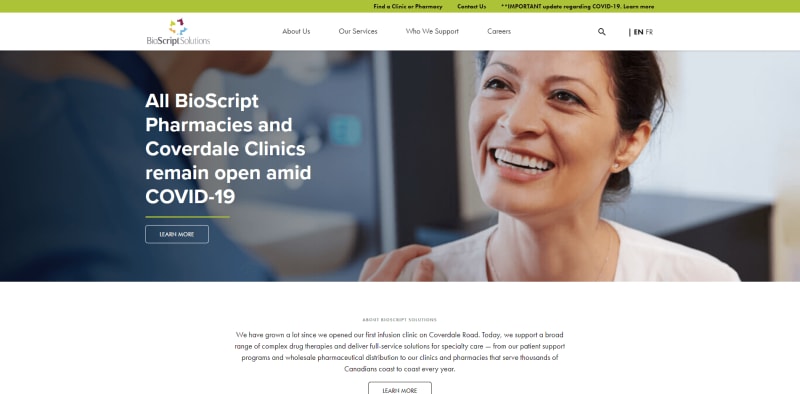 Committed to helping patients with chronic illnesses achieve the best possible outcomes, BioScript Solutions provides access to complex, specialty drug therapies and full-service care. A complete redesign was needed to streamline branding and increase cohesion under the BioScript umbrella. Now, the website is futureproof, built on modern best practice codes and content is easy to manage. Kentico MVC has ensured flexibility and ease for BioScript's team, while the Page Builder and Custom Widgets help achieve all the client's functional and administrative needs. Now, driving brand awareness, improving user experiences, and generating better leads is possible.
Implemented by Inorbital Inc, Canada
Kentico Gold Partner
Founded in Chicago, First American Bank has expanded to 59 locations to provide solid, long-term, dependable relationships across the country. With such a wide presence, First American Bank wanted to modernize the look and feel of the website, provide an enhanced online experience, and better promote and position their services. Kentico EMS helped facilitate the site's personalization strategy, while also letting First American Bank customize page layouts to ensure best UX practices. Necessary integrations were built with a calculator vendor, an ATM network API, Google Maps, and more. The website is personalized with location-based content and other persona-based strategies.
Implemented by ZAG Interactive, USA
Kentico Gold Partner
As a premier shopping center, Manchester Arndale wanted to increase engagement on their website, while also increasing ticket sales and bringing more foot traffic to their stores. True Digital was able to build a new, responsive website that is suitable for shoppers accessing info on the go. The website also powers the kiosks that are in the shopping center itself, which are used for directions and information. A highly flexible, engaging, and easy-to-use website has been delivered. Manchester Arndale has seen a 32% increase in site traffic and a 9% increase in ticket sales.

Implemented by True Digital, United Kingdom
Kentico Gold Partner
Purina is committed to helping animals reach their full potential with top-of-the-line, high-quality feed and nutrition. Already built on Kentico, the website needed to be redesigned using new best practices. A complex product information management system (PIMS) using Custom Modules now better manages all products, articles, and news while providing this information to external systems. A site-wide search for the system, integrated with Azure Search, is now in place. Additional integrations with Salesforce and Marketing Cloud also help Purina run its website and business seamlessly.
Implemented by
Tavant Technologies Inc.
, USA
Kentico Gold Partner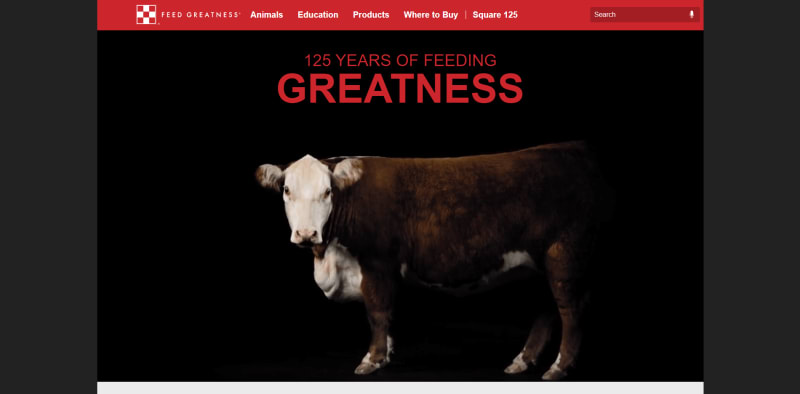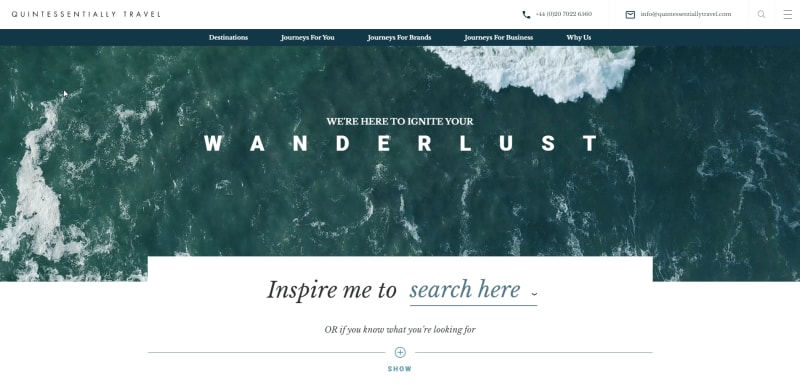 The world-leading lifestyle concierge company, Quintessentially Travel, needed a visually stunning and dynamic website to showcase their luxury travel experiences. The main goal was to appeal to and inspire Quintessentially's target clientele and serve as the starting point of their luxury holiday experience. Built using MVC, the new website can be fully tailored by content editors, thanks to the Page Builder and a suite of helpful widgets. The new website has a unique and modern look that is fully optimized, and website cultures help keep this regional website easy to update and operate while appealing to localized visitors.
Implemented by
Discover IT
, United Kingdom
Kentico Gold Partner
Sazka is the oldest lottery company in the Czech Republic, operating thousands of terminals, while also selling tickets to events, recharging prepaid mobile cards, and offering other payment services. The goal was a more attractive, user-friendly, simplified website that would cater to visitors and major traffic peaks during major events. A large number of legislative regulations imposed by the government had to be observed during the build, while also keeping all the integrations Sazka needed to keep this multipurpose website running. Kentico's Content Personalization helps the team repurpose the website based on behavior, and web farms help support performance asymmetry.
Implemented by
Bluesoft
, Czech Republic
Kentico Gold Partner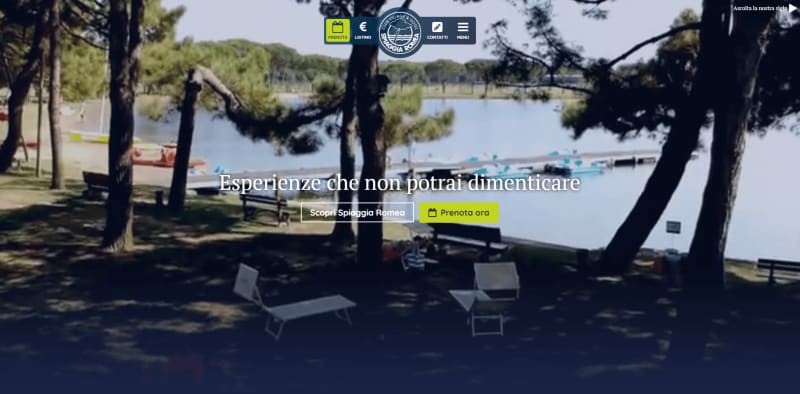 Spiaggia Romea is a resort in a unique location, the heart of the Po Delta Park (Italian UNESCO World Heritage Site), near the sea, lakes, wildlife for the whole family—pets included! For their new website, Spiaggia Romea needed to improve their lead generation while being able to easily update information and create new content independently. The new website has been built with the user in mind, where every page is organized to clearly provide the right content. Available in four languages, the site offers content according to the appropriate region, as well as personalization and forms that are easy to handle.
Implemented by eLogic S.r.l., Italy
Kentico Gold Partner
The Kidney Foundation of Canada, a leader in developing opportunities that help Canadians living with or at risk of kidney cancer, needed a new best-in-class website that would support its vision, campaigns, and fundraising. Primarily, an active communication vehicle that attracts, inspires, and engages The Kidney Foundation's primary audience was needed that would ultimately lead to a seamless user experience. From Page Templates to Web Parts, many of Kentico's features were implemented on virtually every page, which allowed A.K.A. to quickly, easily, and elegantly build The Kidney Foundation's new website that helps visitors access the right information quickly.
Implemented by
A.K.A. New Media Inc.
, Canada
Kentico Gold Partner
WABCO leverages innovation to pioneer advanced technologies that improve the safety, efficiency, and connectivity for leading truck, bus and trailer manufacturers and fleets worldwide. The goal of this project was to refresh and harmonize the content of WABCO's websites and microsites bringing them under one digital framework and CMS solution. Together with a complete redesign, WABCO wanted to better position its brand to increase organic website visitor traffic. Products and solutions also needed to be clearly defined and consistently presented regionally and globally. Kentico's Multi-site Management was able to support the project enhancing ease of use for content contributors and simplifying onboarding and collaboration.
Implemented by AMPLEXOR, Belgium
Kentico Bronze Partner
WinField United provides farmers with agriculture solutions, products, and services to help them make the right decisions, from planning through harvest. This project required the redesign of an already-running-on-Kentico website by updating best practices. As such, an Insight Custom Module product information management system (PIMS) was created, as well as an Insight Rest API for filtering. Insight Data Migration from WinField United's featured Answer Tech, Answer Plot, and WinField Pro lines help streamline. Now, business values are promoted and a great user interface brings value to visitors. Plus, integrations with Google Analytics, Salesforce IAM, and Azure bring added value.
Implemented by Tavant Technologies Inc., USA
Kentico Gold Partner