Are you about to create your first page with Page Builder on your new Kentico MVC website - and feeling daunted? No need! Page Builder is packed with exciting features but feels invitingly familiar at the same time. Here's the proof.
If you have been around Kentico for some time, you know all about the templates and their building blocks - Web Parts, and Widgets. Just to remind you what creating a landing page looks like in the old Kentico Portal Engine: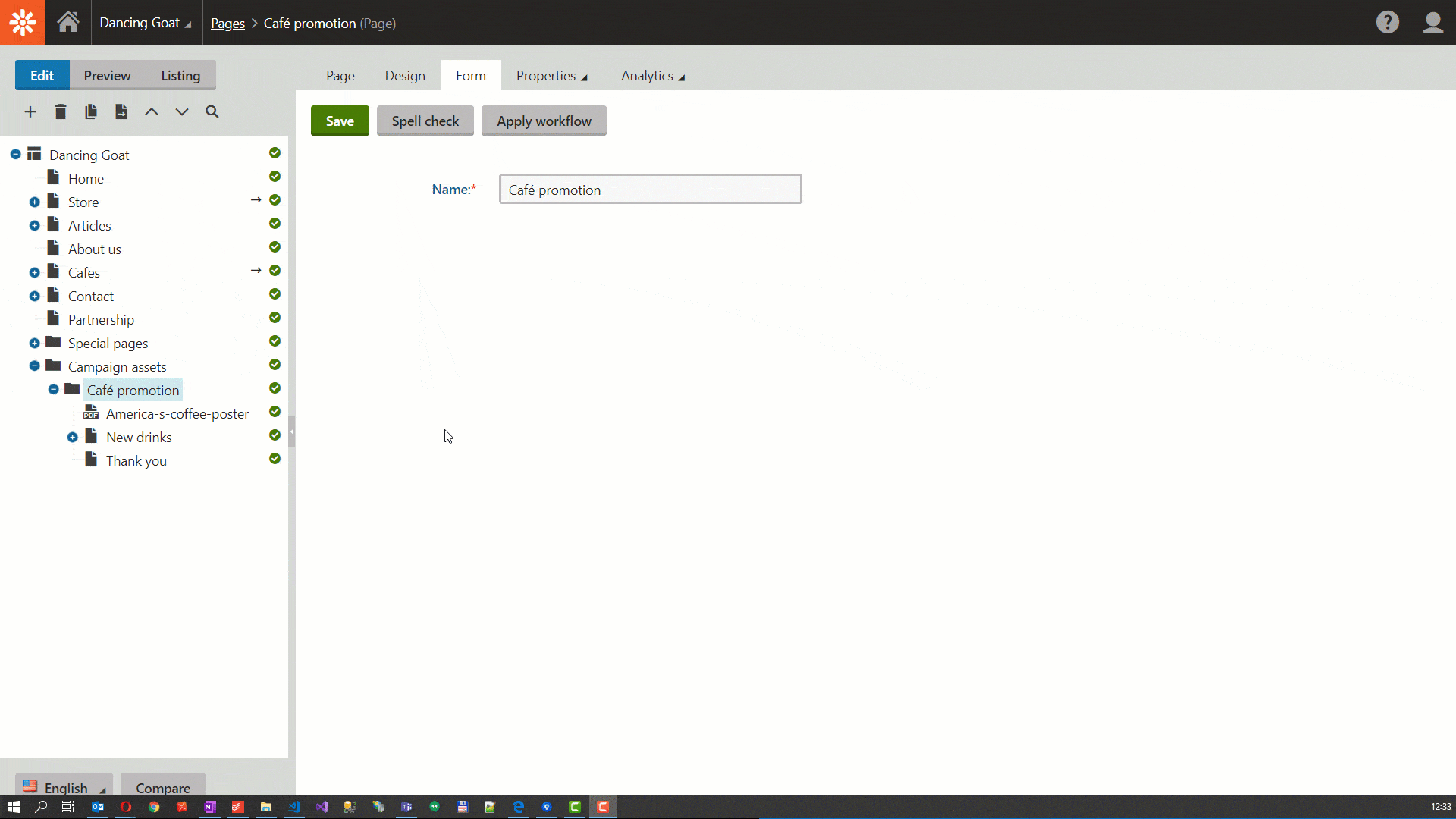 Still looking good, don't you think? It definitely beats the old days when we crunched the HTML in a notepad.
Page Builder Is Portal Engine for MVC
Kentico websites built with MVC use modern web technology that opens many possibilities for everyone on the team. And the Page Builder is one of Kentico's new features which makes it to every editor's top-three list.
Kentico Page Builder 101
A page with a long body of text and an image here and there might not fit every message. In the past, adjusting the page's layout often meant you'd need help from someone in your dev-team.
Not anymore.
The Page Builder is much more straightforward: you can divide the page into sections to make the layout fit your specific needs all by yourself. Sections can come in various sizes and you can also use them to split the content into multiple columns.
Once you're happy with the layout, you add the content with MVC widgets.
MVC widgets are ready-made components which allow you to populate the website with your content or add different functionality. There can be widgets for images, texts, forms - or pretty much anything.
Sounds like the old Portal Engine widgets, right? So what's better?
First, to add an MVC widget to the page, you don't need to sift through 300+ default widgets - developers can specify which widgets are relevant for each area.
Second, if you miss a widget, no big deal. Just ask your developers to build it. They can code them much faster than before - Kentico provides a streamlined process of implementing it.
And finally, like the icing on a cake, you can quickly modify what the widget looks like and how it behaves, right on the page. You hear me right: no large dialog windows. What you see is what you get.
What do you think? Looks good, right? And it's not all you can do with the Page Builder.
Tailor the Page Experience with Personalization Options
With Content Personalization, you can hide or display different content on the page based on what persona or contact group the visitor belongs to.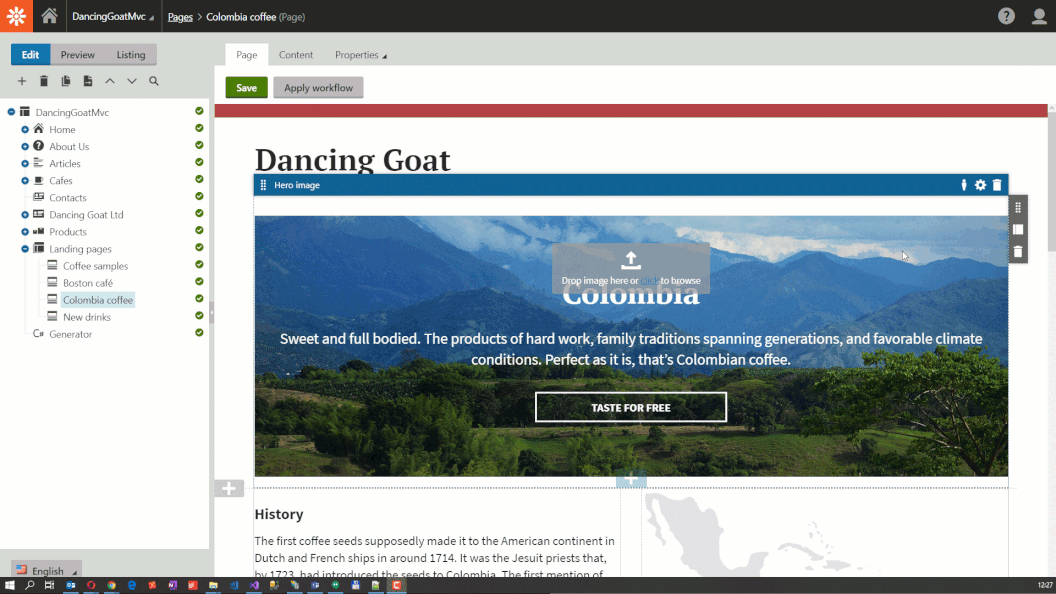 MVC Is a Whole New Game
I hear you, I hear you!! You don't care about development, you just want to create great content. I won't bore you with all the technical details. Let's have a look at how the Page Builder smoothens things up for content editors.
It's Easier to SEO the Website
Apart from your great content, there are other factors that influence how your website performs in search. MVC makes it easier to adjust the HTML output and reuse your content in special META or OG tags. It's also easier for developers to add Microdata.
Make the Website Compliant with Modern Web Standards
Developers now have more control over the code of pages and widgets. It's much easier for them to write code that is in compliance with web standards for accessibility and usability. They can also focus more on activities that would make your life as a website editor easier.
It's Easier to Maintain and Customize the Website
Once developed and live, the Kentico MVC website and its content is smoother to customize and maintain than it used to be. As an editor, you can crank out your landing pages by yourself. You don't have to ask developers to perform for every change such as changing the form, rearranging elements on the page, or splitting the section into more or fewer columns.
You can do all these changes yourself which - in the end - means your developers have more time to optimize the performance and to perfect the responsiveness of your website.
The New Page Builder Is a Win-Win
Let's recap. What do you gain with the Page Builder?
The administration application
has a minimalistic UI that allows you to focus on content
reacts quickly to anything you change on the page

When working with the page, you get
full control over how the page looks
the possibility of changing the layout of the whole or a specific part of the page while building it
a list of only those widgets relevant to the content you are working with

And finally, you can
filter the displayed widgets
use inline editors and modify how the content of the widget looks

There is a lot of stuff going on under the hood, but as an editor, you always win: you have full control over how the landing page looks, you can adjust and tweak it without the need to ask the developers - and you have all the other slick features, such as personalization of the content, right at your fingertips.
Can't wait to try it? I won't tell anyone :-) Head over and get a Kentico trial to give it a shot.