From all of us here at Kentico Xperience, we wish you a joyful holiday season! May the new year bring you the strength to face and overcome any upcoming challenges!

This year, we have decided to spread the holiday cheer with donations and gifts to the local hospital of St. Anne's in Brno, Czech Republic.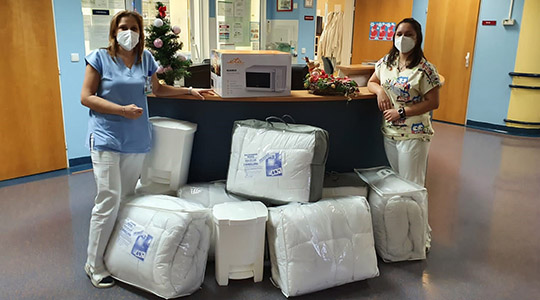 Would you also like to support some of the medical heroes working around the world? Drop us a review on G2! For every review received, G2 will donate $10 to Doctors Without Borders. On top of that, to thank you for your time and effort, Kentico Xperience will reward you with a $25 Amazon gift card!