Choose your next CMS with our help
Make the most of our 17-year experience in the market. Let us guide you and ask the right questions to help you find the best content management system for you.
CMS or DXP
?
A content management system (CMS) is a piece of software that helps you create, manage and modify content on your websites. Whereas a digital experience platform (DXP) is a set of tools that enable you to compose, manage, deliver and optimize the entire digital experience of your customers. A CMS is only one part of a DXP.
Best-of-breed or best-of-suite
?
Best-of-breed software is the best you can get within a certain category. You build your martech stack from the best CMS, the best lead management software, the best email marketing tool, etc.

Whereas best-of-suite software will have one core function (the CMS) and a set of supporting features (digital marketing, email marketing, personalization, and so on), helping you deliver a complex digital experience to your customers through one unified platform.
Headless CMS as a part of composable DXP
.
Composable DXP literally means you build your DXP from a variety of best-of-breed tools and solutions of your choice. A headless CMS, which enables you to deliver content to multiple channels simultaneously, can then be the center of the composable digital experience platform integrated with other marketing tools natively or via APIs.

Composable DXP empowers you to deliver better customer experience in a more agile and flexible way. That is also why some use the term "agile CMS".
Let's discuss your needs
.
Schedule a 30-minute discovery call with either Kontent or Xperience. Both will ask you to briefly describe how you work with content now and what would you like to achieve with your next CMS. We have to understand your pain points and needs so we can advise you which content management system or DXP is the right choice for you.
Kentico flagship products
.
A CMS with marketing tools for midmarket

Previously called Kentico CMS/EMS
This is our unified digital experience platform (DXP) which includes a content management system and a set of digital marketing & commerce tools. It allows you to create a complex digital experience from one platform that grows with you and your company.
A headless CMS for enterprise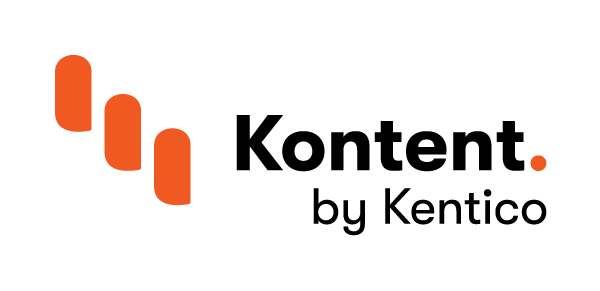 Previously called Kentico Cloud
Our headless CMS allows business teams to plan, create, and collaborate on content in real time, while giving developers the flexibility to design digital experiences for any channel. API-first, Kontent seamlessly integrates in your best-of-breed microservices architecture.